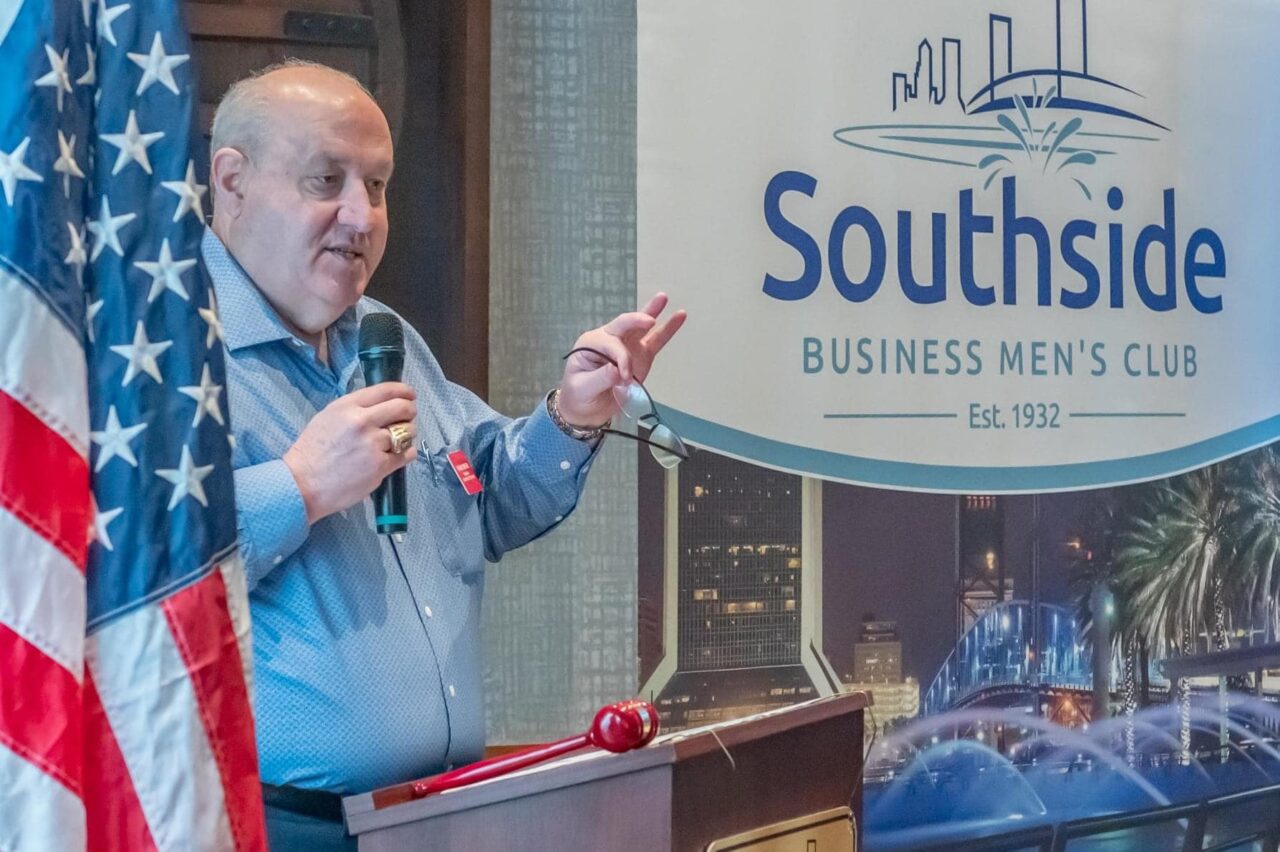 He allegedly had an affair in 2003 with a female officer, who he later married.
Norman Brewer touts his 15 years as a member of the Jacksonville Sheriff's Office for visitors to his campaign home page. But the Jacksonville City Council candidate makes no mention of the public scandal that unfolded as he left the force.
A misconduct investigation of the then-lieutenant in the Sheriff's Office made headlines in The Florida Times-Union weeks ahead of his resignation in late 2003. Brewer said he hung up his uniform because of a new job in medical and pharmaceutical sales. But his departure from the law enforcement agency took place during a misconduct investigation and allegations of an extramarital affair with another officer.
Brewer during his tenure with the JSO attracted 21 complaints about misconduct. Eight were deemed "sustained" by Internal Affairs investigations. He endured suspensions for sexual harassments and was sent to formal counseling for conduct unbecoming of a police officer. Investigators found validity to citizen complaints about rudeness multiple times. While Brewer beat most allegations made against him, including multiple accusations of unnecessary force dating back to 1990, he had written reprimands for actions that same year.
Details were not immediately available any of those accusations. Brewer told Florida Politics he had little recollection, and that the case files are no longer even public record.
The most salacious disciplinary issue, though, was being investigated at the time Brewer quit the force. Then a Sheriff's Lieutenant, Brewer was being investigated for disobeying direct orders to stay away from a female officer seven years younger than him with whom he'd been accused of having an affair.
"We just can't have supervisors like that serving as role models for our subordinates," Michael Edwards, then JSO's director of personnel and professional standards, told the Times-Union in 2003.
Investigators said Brewer disobeyed orders to stay away from the female officer. She had been fired earlier the same year for crashing a patrol car into her husband's car, reporting at the time showed.
Both officers were married at the time of the alleged affair. Brewer said he was going through a divorce, and denied any affair was happening at the time of accusations, which were leveled by his then-wife. Brewer would go on to marry the female officer in 2008 and the two remain together still.
Brewer said he had accomplished everything he wanted in the Sheriff's Office by that point and was already interviewing for another job when the investigation began.
"All of the allegations were brought by her soon-to-be ex-husband and my soon-to-be ex-wife," he said. "I will say this, divorces are nasty, and yes, it was problematic at work… I want to reiterate we are still together, and if I had to do it all over again, I'd still do everything the same.
"My personal life then and now takes precedence over anything professionally."
He said he was targeted by investigators and blamed tensions between himself and a handful of individuals within the agency. He served at the time under Sheriff John Rutherford, now a U.S. Congressman. But Brewer said he never had a problem with Rutherford and remains supportive of him today.
The friction did not remain the police headquarters and instead boiled into public view. Critics anonymously posted "Fire Brewer" signs at police stations and sent fliers about Brewer to local mailboxes.
Brewer quit the force before the investigation concluded but the charges were ultimately sustained by the agency. At the time of his resignation, he was living with the officer whom he allegedly had the improper relationship.
By the time he had left the JSO's employment, supervisors stripped him of command over 30 individuals and reassigned him to desk duty.  JSO leaders openly criticized Brewer even before his resignation.
"This individual is a lieutenant. When you take all that into consideration, he's charged with violating numerous general orders as well as he's got all those sustained charges," Edwards said. "When you look at the totality of all those things, there's really only one recommendation, and that's termination."
Brewer responded in the press at the time stating, "Norman Brewer has never kissed their —- down there and never been a 'yes' man."
Investigators said he violated commands to stay away from the other officer twice. He ultimately was cited for incompetency and violation of the law.