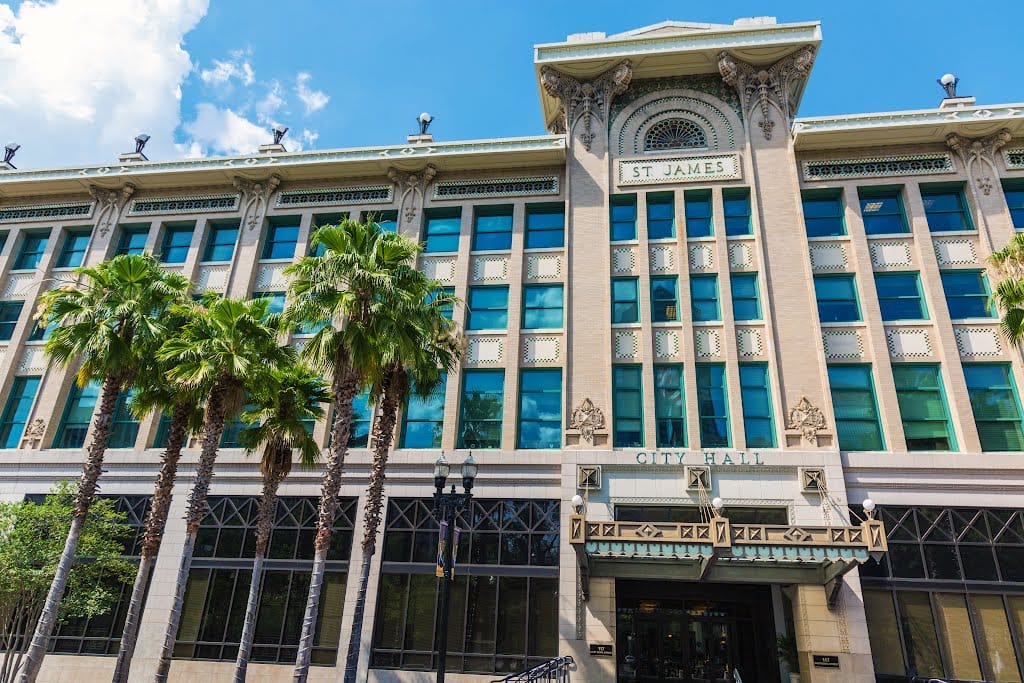 The sponsor said the bill is 'not an attack on homelessness.'
The second and final Jacksonville City Council committee to consider a ban on panhandling approved the measure Tuesday.
After a 6-1 vote for the measure in the Neighborhoods, Community Services, Public Health & Safety committee the day before, the Transportation, Energy, & Utilities panel delivered its own 6-1 vote. Democrat Reggie Gaffney, Jr. was on both committees, and was the sole dissenter each time.
The bill didn't need to pass committees to be considered by the full Council, and there is overlap between the membership of these two panels. But 10 members of the 19-person body have voted in favor of the legislation after the final committee vote, positioning the bill to become law.
Bill 2022-574, sponsored by Republicans Kevin Carrico and Al Ferraro, would make it illegal for people to use the public right of way for "commercial activity," but the legislative intent is to stop the practice of people asking for money at busy intersections unless they had city permits, such as members of police or fire organizations.
Carrico offered assurances that the bill is "not an attack on homelessness," noting that 20 other counties have passed similar legislation.
Republican Matt Carlucci, the longest serving member of the Council, sought and got assurances that firefighters could still work intersections for donations via a charitable solicitation carve out, before asking a representative of the Office of General Counsel if he could still give a panhandler money that he sees often at Emerson/Interstate 95. The answer was "no."
Republican Randy DeFoor discussed complications with the bill, which include the permitting process that privileges some begging over others.
"No one has done legislation like this legislation," DeFoor said. Yet despite an expected legal challenge on constitutional grounds, she backs the bill, because "we need to do something."
Republican Aaron Bowman said it was "frustrating" not to be able to stop the panhandling scourge, a recurrent frustration for his constituents, and he will co-sponsor the bill.
Democrat Joyce Morgan questioned how the legislation would be enforced, which a representative of the Jacksonville Sheriff's Office called a "good question." Another open question Morgan raised: how much the "public education" program would start ahead of the program's formal roll out. Social media, which presumably wouldn't reach most homeless people panhandling, would be one way forward.
Enthusiasm for the legislation had built for months even amid First Amendment concerns. A representative from the Office of General Counsel told Council members last year that court challenges often targeted panhandling bans, which was intended to be a warning. But despite this, neighboring Clay County enacted its own ban a few months back, and now Duval is on track to follow.