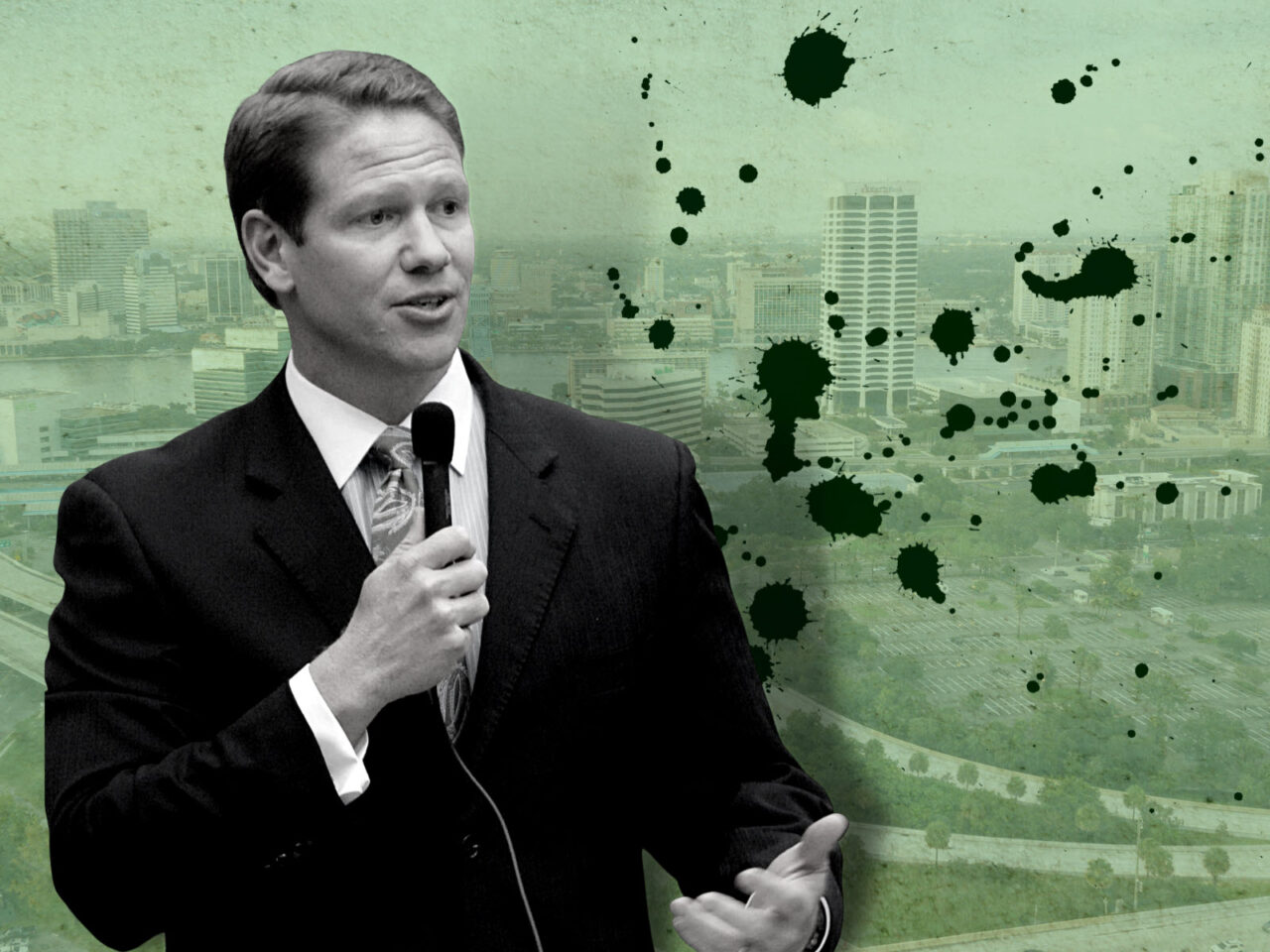 Republican fundraising leader retains $3M for stretch run for March 'First Election.'
The leading fundraiser in the race for Jacksonville Mayor recorded a seven-figure spend last month.
Republican Daniel Davis, the CEO of the Jacksonville Chamber of Commerce, spent more than $96,000 in hard money in January, with an additional $1 million spent by his Building a Better Economy political committee.
Davis spent more from his political committee last month than in all months since its formation back in 2013, when he was still in the Legislature. The bulk of committee spending in January went to Flexpoint Media, which collected roughly $825,000 from the account last month. Data Targeting also did well, receiving roughly $185,000 of the committee spend.
Though the committee spent more than a million dollars, $124,000 in January fundraising defrayed some of those expenditures. Among the donors last month were MDB4L Investment, Black Knight, Keystone Properties, and Fidelity National Financial.
All told, the Davis committee exited January with more than $2.6 million on hand, as well as nearly $400,000 in his campaign account, despite spending more than he raised in hard money last month also, with more than $96,000 in outflow versus more than $41,000 raised. Among the significant spending: nearly $44,000 to Merus Strategies of Sanford, for yard signs.
Davis has dominated fundraising throughout not just his formal campaign but his extended pre-candidacy ahead of his launch last September, and only one candidate is competitive.
Republican LeAnna Gutierrez Cumber has yet to report committee fundraising and spending for January, but through December, the last month for which we currently have records, her JAX First committee had roughly $2.5 million on hand. Just as Davis spent heavily in January, City Council member Cumber's operation was also active, and we await a revised figure encompassing last month's committee spend.
Cumber has reported hard money fundraising and spending for January, and she had roughly $304,000 in her campaign account at the month's end, with over $97,000 spent and nearly $49,000 raised through Jan. 31. Over $70,000 of the January hard money total spend went to FP1 Strategies.
With vote by mail already beginning for the March 21 election, spending likely will outpace fundraising for all filed candidates. But the battle between establishment Republicans Cumber and Davis has dominated the airwaves, with each trying to claim the "conservative" vote, even as City Councilman Al Ferraro continues to run his own grassroots campaign. As of the end of January, he had roughly $250,000 on hand between his campaign account and his political committee.
Democrats Donna Deegan and Audrey Gibson are also running. Gibson closed January with roughly $180,000 left between her campaign account and her A Rising Tide political committee. Deegan closed January with roughly $300,000 in hard money, while January totals for her Donna for Duval political committee are still pending. She ended 2022 with more than $350,000 in that account.