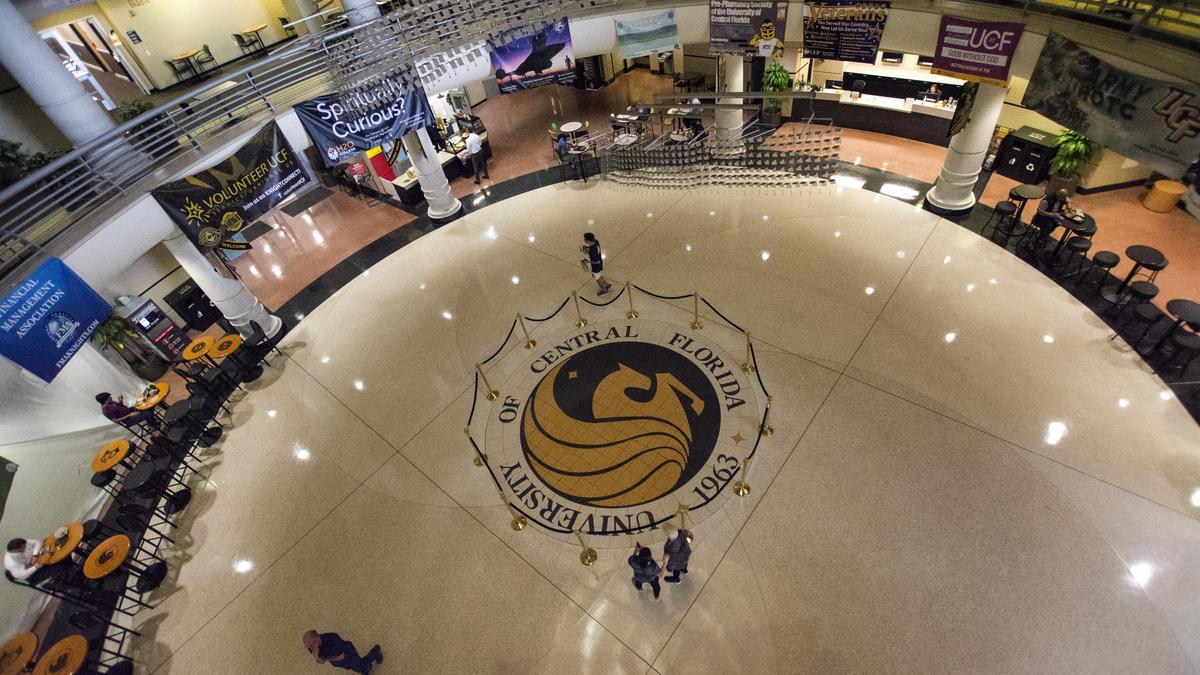 'To say that this abrupt termination will have catastrophic impact on my personal career is an understatement.'
As she was getting fired from her University of Central Florida (UCF) academia job, Pamela Douglas fought to stay at the Orlando school and argued she hadn't done anything wrong, according to newly released school documents.
Douglas, a UCF assistant professor, was under investigation and ultimately fired in November after school officials said she secretly held a second career at the University of California, Los Angeles while working at UCF then was dishonest with UCF about it.
Douglas juggled her jobs in California and Florida for nearly six years before it unraveled last year.
Douglas pleaded with school officials to let her stay at UCF or at least finish out the remaining school year, she wrote in a document responding to her termination notice that was recently released by UCF following a Florida Politics records request.
"To say that this abrupt termination will have catastrophic impact on my personal career is an understatement. This will cause unbelievable damage to my reputation, my relationships, and ultimately my ability to be employed in any academic capacity," Douglas wrote.
Douglas touted her research which led to the invention of a medical device "that could change our understanding of the human brain" and her mentorship with UCF graduate students who were depending on her as reasons why she should be allowed to stay at UCF.
She denied the findings of a UCF investigation that ruled Douglas was often absent from class or faculty meetings in Orlando and was hard to reach.
Douglas said she had only missed one class at UCF in her six years. She carried on her duties virtually, she said, as she traveled giving public lectures and raising UCF's profile.
"During my time at UCF, I have been fortunate to be invited to deliver lectures and keynote addresses at each and every one of the most prestigious scientific conferences in my field. I consider this to be a reflection of my tremendous success in research," Douglas wrote.
"Unfortunately, during my travels on official UCF business, I became falsely labeled as, 'absent.' I consider this label to be extremely unfair and biased. Other faculty members missed meetings simply to attend conferences (as opposed to deliver lectures) or even for family reasons. Their absences were somehow viewed as respectable reasons for missing a meeting. In contrast, on the rare occasions when I absolutely could not attend a meeting, my absence was viewed as disgraceful and problematic."
At UCF where she had worked since 2016, Douglas was paid $113,651 annually. 
Douglas had been employed at UCLA since 2011 where she was paid $169,500 annually as an assistant adjunct professor and assistant researcher. Douglas resigned from UCLA in March 2022 after her research grant funding ended, according to an UCF investigative report sparked by an anonymous complaint who said Douglas was moonlighting at UCLA while she was also employed at UCF.
UCLA has not yet released any records on Douglas' tenure following a Florida Politics public records request.
Douglas could not be reached for comment.