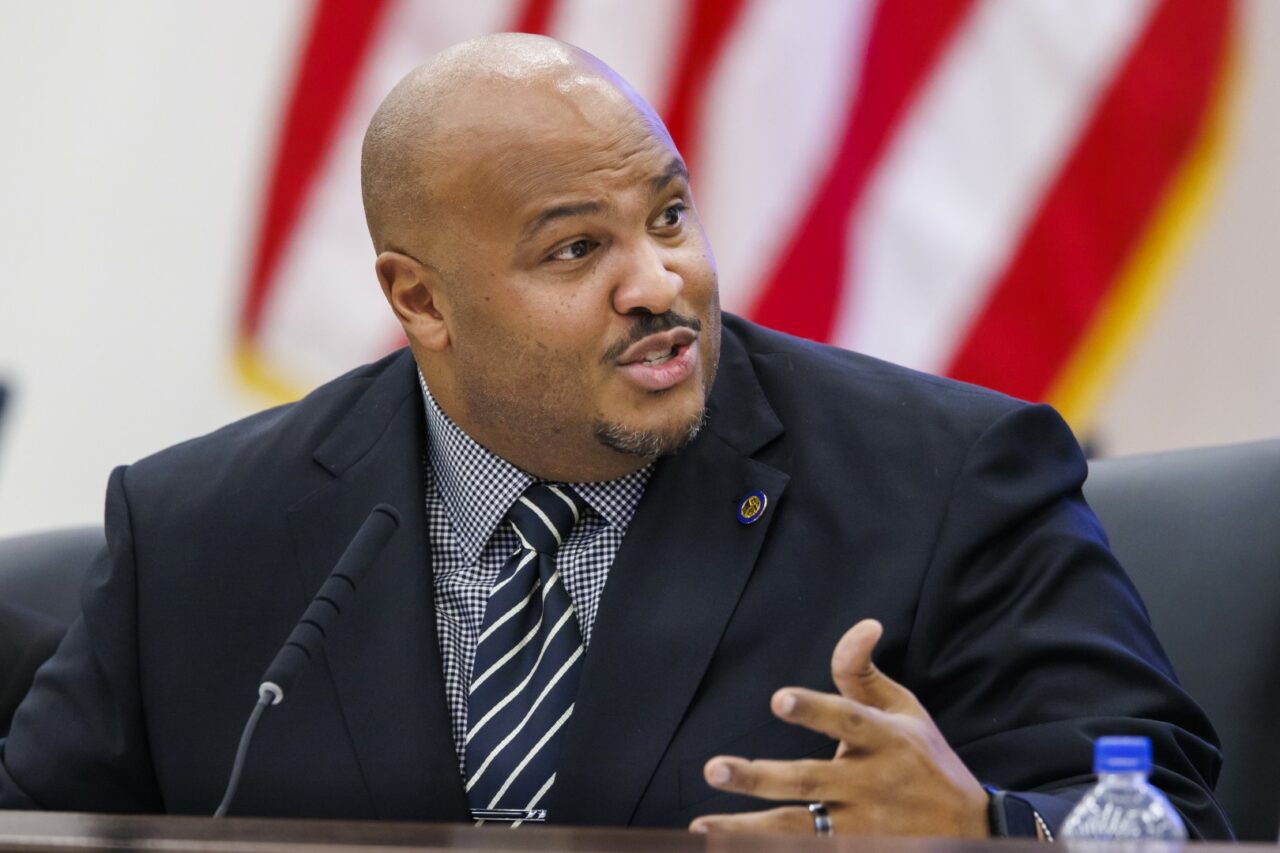 'Universal school choice means that every school has a chance to compete for students.'
Sen. Corey Simon is fronting landmark legislation expanding school choice in Florida to all families, regardless of income.
Simon's bill (SB 202) will serve as companion legislation to a measure pushed by House Speaker Paul Renner.
"The right and the responsibility of raising children belongs to parents, not state government. This bill makes it clear that the money follows the child, and parents have a right to guide their child's education as they see fit," Simon said.
"Here in the free State of Florida, we stand with parents. We recognize that parents are a child's first and best teachers, and we support the vital and irreplaceable role of a parent to decide what academic experience best fits the needs of their child. At the same time, we take important steps to allow our legacy, neighborhood public schools to thrive in the communities they serve."
While the universal voucher bill will open up the money to all Florida families, the state will still prioritize low-income families when giving out those scholarships.
"This visionary bill makes school choice a reality for every child in every family across our great state by providing parents the chance to guide how and where the funding for their children's education is spent," said Senate President Kathleen Passidomo, a Naples Republican.
"Universal school choice means that every school has a chance to compete for students, and their parents can decide the best fit. Additionally, by reducing red tape that burdens our traditional public schools, these institutions, which have served our communities for generations, will have a meaningful chance to compete right alongside other school choice options."
Democrats thus far have opposed the proposal, arguing funding could be better used boosting the state's public school system.
"This (bill) is a continuation of Republican attacks on our public education system that helped create the American Dream by providing education to the rich and the poor alike," said House Democratic Leader Fentrice Driskell of Tampa, when the House unveiled their version of the bill.
"Our public school system truly is the great equalizer but my Republican colleagues clearly do not believe that it should continue to be."
But former Democratic Sen. Bill Montford, who serves as Chief Executive Officer of the Florida Association of District School Superintendents, praised Simon's legislation in a news release.
"Traditional, neighborhood public schools have been, and will continue to be, the backbone of our K-12 education system. We want our schools to be the first choice for parents, not the default choice, and to do that we need to reduce some of the outdated, unnecessary, and quite frankly, burdensome regulations that public schools have to abide by," Montford said.
"I appreciate the willingness of President Passidomo and Senator Simon to dig-in right along with us and cut some of the red tape right away. This is a great first step towards keeping our public schools competitive."
With Republicans holding a supermajority in both chambers, the legislation is a near certainty to reach Gov. Ron DeSantis' desk.