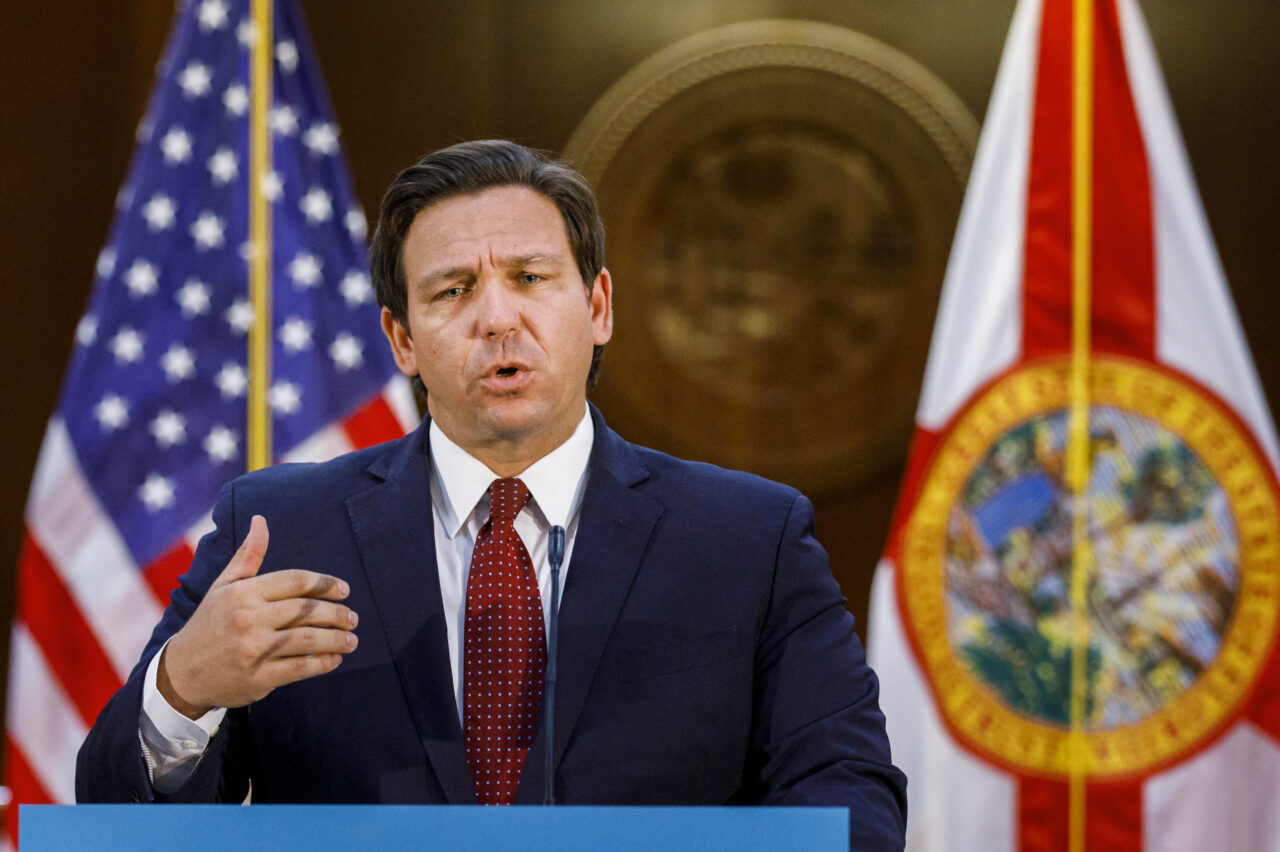 'Nobody elected them to anything. They're just kind of there.'
Gov. Ron DeSantis is continuing his war with the College Board, suggesting legislative consequences are ahead for the academic body that attempts to "jam its agenda down our throats."
That could, in theory, extend to a prohibition of its products itself, which have been central for generations of Florida students seeking higher education.
"Universities can or can't accept College Board courses for credit. Maybe they do others," DeSantis mused in Naples.
The Governor reiterated his opposition to an African American Studies Advanced Placement course proposal rolled out by the previously uncontroversial College Board earlier this year. He then suggested that Florida may further divorce itself from the group's offerings, with legislators moving to "reevaluate" the state's relationship with the body in the upcoming Legislative Session.
"The College Board was the one that in a Black Studies course put queer theory in. Not us! They did that. They were the ones who put in Intersectionality. They put in other types of neo-Marxism into the proposed syllabus," DeSantis contended.
Those comments were consistent with previous denunciations of a curriculum DeSantis said was unduly concerned with "social justice," which he delivered on the friendly Fox News Channel's "Unfiltered with Dan Bongino."
"So our Department of Education looked at that and said, 'In Florida, we do education, not indoctrination.' And so that runs afoul of our standards. Many people agree with that in other states. We were the only ones who had the backbone to stand up and do it, because they call you names and demagogue you when you do it."
DeSantis then noted that the College Board is not subject to a democratic process.
"Nobody elected them to anything," DeSantis contended. "They're just kind of there. And they provide a service."
"They provided these AP courses for a long time, but you know, there are probably some other vendors who may be able to do that job as good or even a lot better," DeSantis argued, noting that he "talked" to House Speaker Paul Renner about legislative moves to "re-evaluate how Florida's doing that."
DeSantis' comments come after the College Board condemned the state's rejection of its initially proposed Black Studies course as lacking "educational value" in a letter made public over the weekend. The Board said the state's critiques were "absent of substance."
"In the discussion, they did not offer feedback but instead asked vague, uninformed questions like, 'What does the word "intersectionality" mean?' and 'Does the course promote Black Panther thinking?'"
"We have made the mistake of treating FDOE with the courtesy we always accord to an education agency, but they have instead exploited this courtesy for their political agenda," the College Board contended.