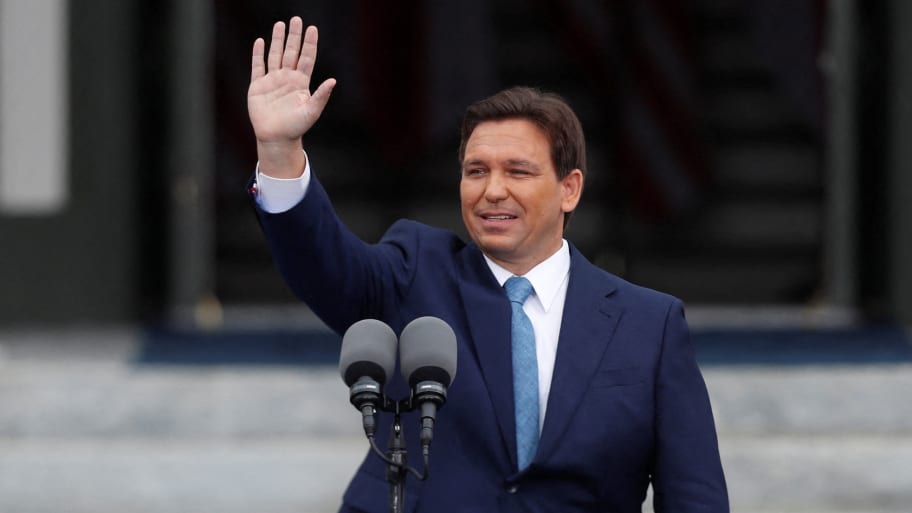 'We don't want cases that are brought where we know there's no real liability.'
After recent battles with Mickey Mouse and the College Board, Gov. Ron DeSantis' next sparring partner could be the trial bar lobby.
DeSantis said he'd push lawmakers to pass measures aimed at reducing frivolous lawsuits and capping damages that balloon costs for businesses.
"You have a lot of use of the legal system that's been put toward not benefiting someone in the system," DeSantis told reporters in Jacksonville. "We don't want cases that are brought where we know there's no real liability but nevertheless it adds to the cost."
DeSantis didn't release a detailed proposal, but bills filed in the past and plans offered by large business lobbies such as the Florida Chamber of Commerce and the Associated Industries of Florida include measures to limit or cap attorneys fees and make it harder to prove "bad faith" on behalf of an insurance company.
In a December Special Session, lawmakers attempting to settle the beleaguered property insurance market eliminated one-way attorneys fees in claim disputes and the assignment of benefits, which insurers said drove up litigation and costs.
"Despite Florida's momentum, our bottom-five legal climate is hurting local businesses," said Chamber President and CEO Mark Wilson.
"The Florida Chamber stands with Gov. Ron DeSantis, Senate President Kathleen Passidomo, and House Speaker Paul Renner and recognizes their continued leadership on tackling Florida's inflationary lawsuit abuse problem, which is holding back Florida's competitiveness and costing Florida families $5,065 a year. We thank them for their leadership in prioritizing this issue and for pushing commonsense reforms to rebalance the scales of justice."
The main trial bar group in the state, the Florida Justice Association, appears set to fight the proposals in the Legislature.
"Justice is the only thing preventing the insurance industry from taking over our state, limiting our freedom, and irreparably decimating the rights of our neighbors, family, and friends," FJA President Curry Pajcic said in a released statement. "The FJA opposes any legislation that takes away the rights of Floridians to hold others responsible and accountable when they harm you or your family. We hope Florida lawmakers will look closely at what they are being asked to do with this legislation and choose to protect Floridians' rights and keep Florida free."
Large business groups have long sought to pass aggressive tort reduction bills but have been stymied in recent years by legislative leaders that were more sympathetic to the trial bar. But this year, Renner and Passidomo are on board the tort reform train.
"This is really about bringing things into balance," said Renner, a Palm Coast Republican, who added that legitimate claims should still be able to be brought. "You should never have a situation where the client gets $200 and the lawyer gets $100,000. That's not about the client, it's about the lawyer."
Passidomo, a Naples Republican, said 10% of lawyers use unscrupulous practices to file a bevy of lawsuits that abuse the legal system to bilk businesses and hinted the Legislature could seek to punish them.
"The Florida Bar regulates them and has done nothing to stop the practices that they have employed," Passidomo said. "If the Florida Bar doesn't do it, we're going to do it."