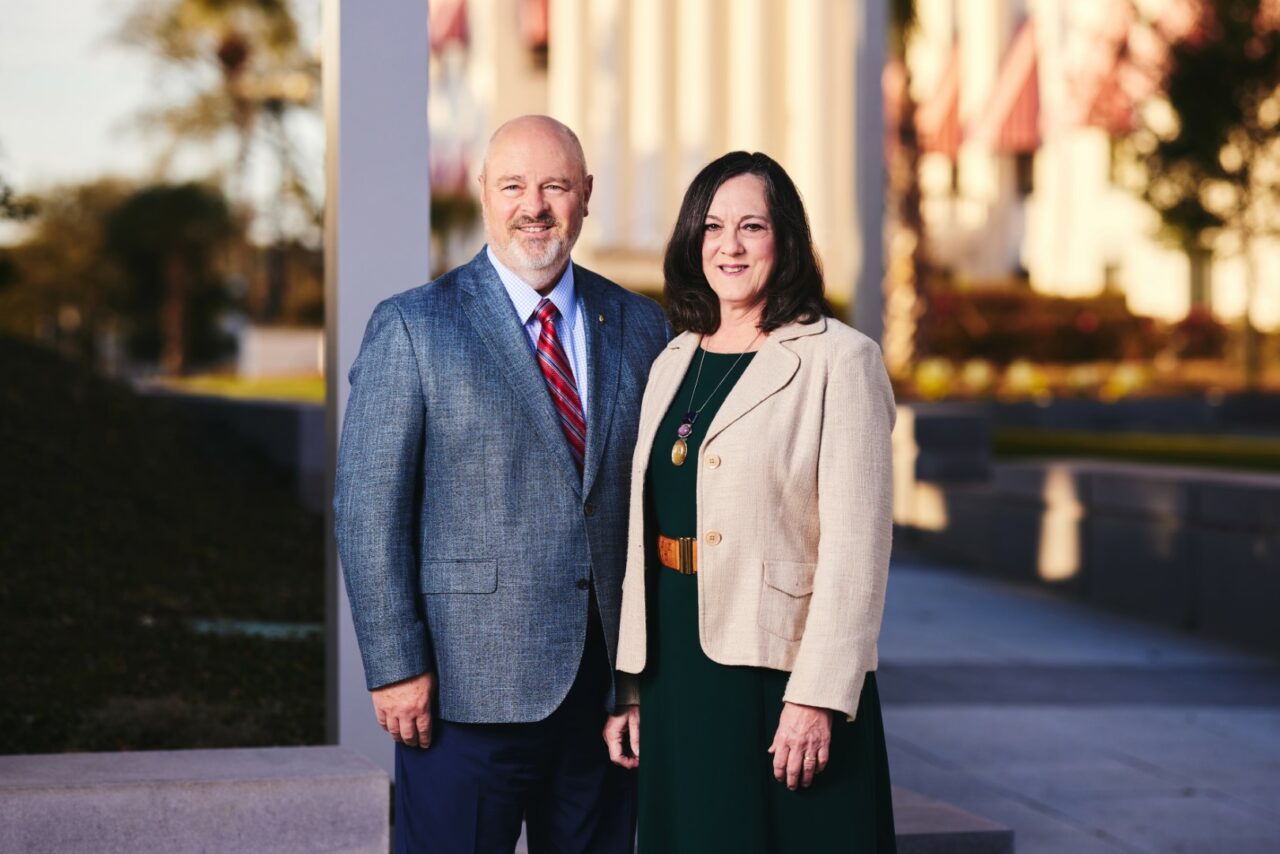 'I would say that No. 1, it's a true partnership.'
The Tallahassee boutique lobbying firm PinPoint Results has a team of six advocates — and four of them are related.
And that suits partners in life and partners in business Tanya Jackson and Robert Beck just fine. Also on the payroll is Bryan Cherry, married to their oldest daughter, Amanda; so is their youngest daughter, Andrea Gheen.
"Robert and I, we can't imagine doing it any other way," said Tanya.
If there's to be a third generation working at PinPoint, so far, the only candidate is the couple's grandson, 7-year-old Austin Cherry. The blended family's other child, Erin Beck, lives in Austin, Texas and despite entreaties from her parents, does not work for their company.
Because PinPoint is a family affair, the duo say the 35 clients on their roster get 365-day-a-year service.
Work gets discussed "at the dinner table, on vacations, Thanksgiving, Christmas. We try not to let it completely control us … but, yeah, it is kind of cool having the kids with us," said Tanya. Bryan has worked with the firm for more than a decade, "so as his in-laws, we've always laughed and said, 'well, we must not be too horrible because he's stuck around.'"
The Jackson/Beck work relationship predates their 27-year marriage. Both were among the first employees of the Lawton Chiles-created Department of Elder Affairs in the early '90s. Each would go on to a variety of high-level state and consultancy positions before Tanya established PinPoint in 2009. Robert would join her a year later.
"I would say that No. 1, it's a true partnership," Robert said. "Tanya and I knew each other as friends for several years and just really developed a deep level of respect and appreciation of talents and skills that we each bring to the table, and I can't think of a better job than one where I get my time with my partner."
Tanya explains their working relationship this way: "Robert is the budget guy. He is a spreadsheet guy. He's incredibly detail oriented. He never misses anything … and he is just so incredibly in the weeds and the details. Appropriations certainly is his talent, great skill set.
"I'm more the strategic person. I look from 10,000 feet. I can see all the moving parts. I'm the one that kind of walks the edge of the cliff and has all these grandiose ideas about how we can fly. And he reminds me that we need a parachute. He is the reason that we have never ended up on the rocks. I'm probably the reason that we've always sought to go that one more step and grow more. And I think that's why it's a great balance."
The duo is particularly proud of their client roster, which leans heavily toward white-hat nonprofits, many of which have been with the firm for years. They have parlayed their years of experience in government to, among other things, lobby for relatively small, but important, appropriations and speed up the bureaucracy.
"We obviously get to pick our clients and we really try to focus on clients that we feel make our Florida community a better place to live," said Robert.
In this Session, one of the things they'll be advocating is for caregivers to be trained — and paid — as home health aides for their medically fragile children.
"We're … trying to make it make the world a little bit better place. I know that sounds like that can't be true, but I swear it is," she said.
The couple owns a house in North Carolina where Tanya can relax with a pup in her lap (I'm a huge dog person.") and Robert and fly fish. Both enjoy hiking in what she called their "happy place."
"Chances are on that hike there will be a policy discussion," she said. "We'll end up talking about some client about some issue. For sure."