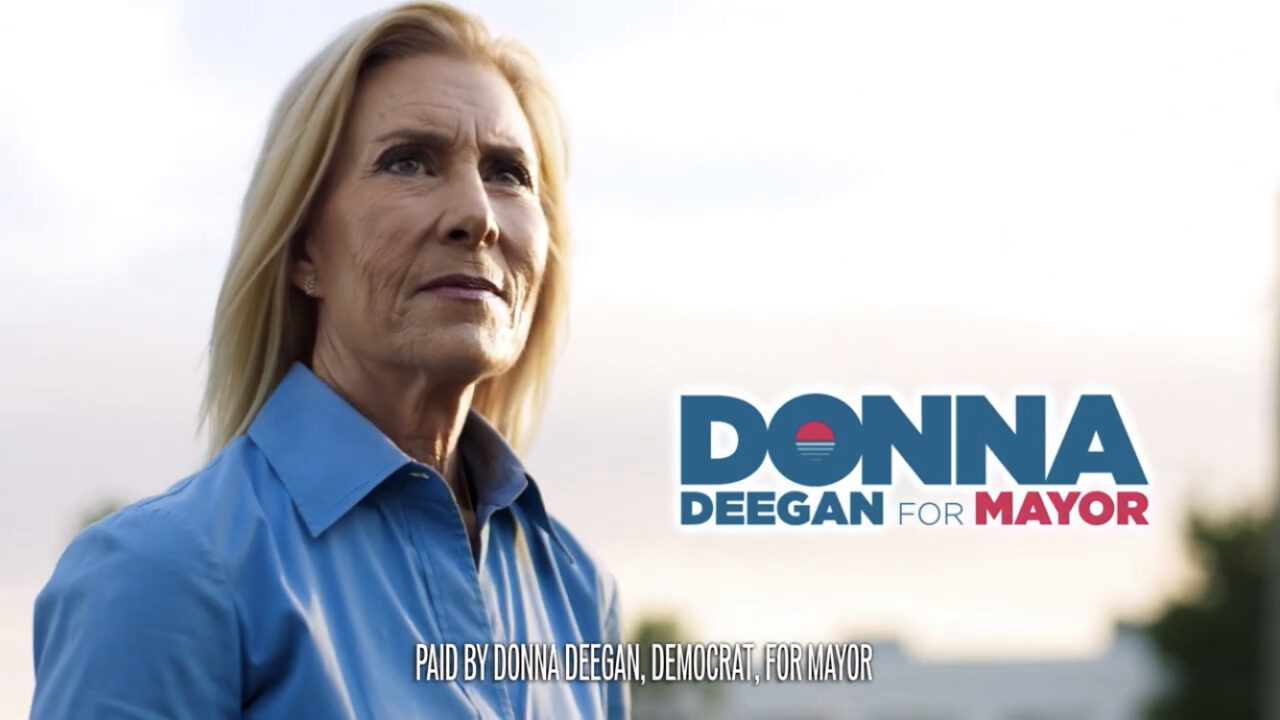 The positive spot offers reminder of the Democrat's deep local roots.
Democrat Donna Deegan hasn't bought television advertising time until now, but a new ad will change that.
The 30-second spot has a simple message, consistent with her "Change for Good" slogan, and the timing is purposeful, with just 34 days before the First Election that will likely winnow an eight-person field down to two candidates in a May 16 runoff.
Deegan, a former broadcast journalist, discusses that career, as well as her second act as the head of the DONNA Foundation, in a simple, straightforward script with a positive message and a reminder of her historic relationship with the people of her hometown.
"I'm Donna Deegan, proud Jacksonville native. For 25 years, I was your trusted voice holding the powerful accountable and sharing your stories. When I faced breast cancer three times, you all had my back. You inspired me to lead the DONNA Foundation, bringing millions to the city, raising funds for cancer patients in need. Now it's my honor to have your back. Together, we can be the change Jacksonville deserves."
These themes were addressed in a longer digital-only spot released earlier in February, a spot in which she presented herself as an alternative to the "broken promises from career politicians" she claims typifies local politics.
But the television spot launching Wednesday will have greater reach, and will likely offer a contrast to the spots promulgated by Republican candidates LeAnna Gutierrez Cumber and Daniel Davis. While both Republicans have run positive, biographical ads, they have been overshadowed by searing indictments of each other's credibility.
There is, at least in theory, time and resources for Cumber and Davis to stop targeting each other and begin going negative on Deegan. The two combined to spend more than $2 million last month, and between them they still had roughly $5 million to spend, as of finance reports through Jan. 31.
Deegan closed January with roughly $300,000 in hard money, while her Donna for Duval political committee had about $335,000 on hand as of the end of last month.