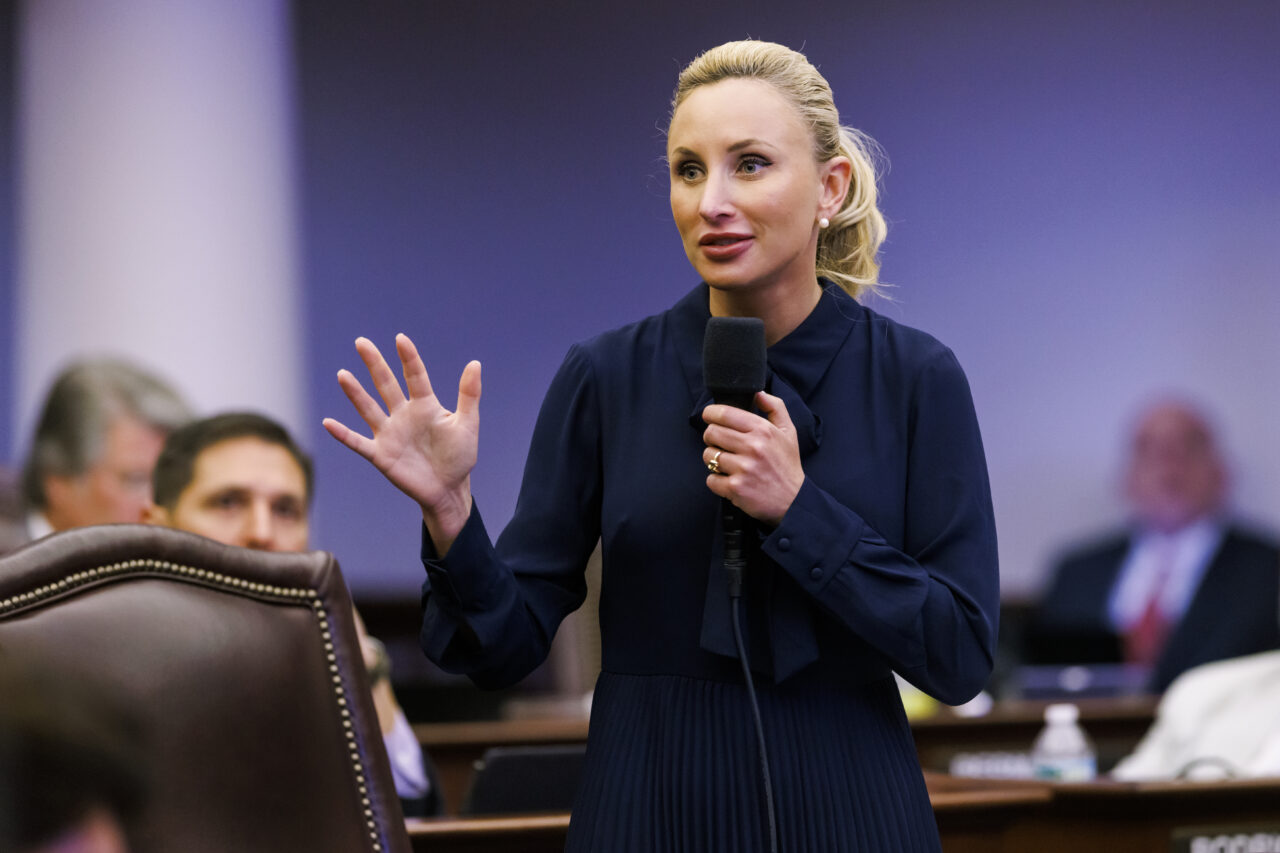 The bill comes less than a month after a Daytona Beach woman shot and killed her terminally ill husband.
Senate Democratic Leader Lauren Book is sponsoring legislation to give terminally ill adult residents a way to end their lives gracefully.
Book filed the "Death with Dignity Act," which would allow Florida residents with terminal conditions to request and receive medication to end their lives in a humane and dignified manner.
"(E)very competent adult has the fundamental right of self-determination regarding decisions pertaining to his or her own health and recognizes that for some faced with a terminal condition, prolonging life may result in a painful or burdensome existence," the bill says.
The bill comes less than a month after 76-year-old Ellen Gilland shot and killed her terminally ill husband in a Daytona Beach hospital bed. Gilland now faces first-degree murder charges. Gilland said she and her husband planned the shooting to end his suffering. Last week, the 7th Judicial Circuit Court denied her bond.
"This is extremely sympathetic," Judge Karen Foxman said at the end of the hearing Friday. "(But) the law in the state of Florida does not allow for a mercy killing."
Book's bill, a near copy of an identically named bill former Boca Raton Sen. Kevin Rader filed more than a decade ago, would somewhat change that by enabling doctors to prescribe lethal medication to dying patients who want to end their lives.
To receive such medication, the person must be clinically diagnosed with a terminal condition confirmed by a second, consulting physician. The person must voluntarily express his or her wish to die and be deemed both competent and informed of the decision's graveness.
The measure would not extend to people who want to die solely because of age or disability. However, it would extend to terminally ill prisoners.
To obtain lethal medication, patients would first have to make two verbal requests with their doctor 15 days apart from one another. They'd then have to make another written request. If a doctor determines a patient will die within 15 days of making the first verbal request, the patient would be allowed to make the second verbal request any time after the first one. Either way, doctors would have to wait 48 hours after the written request to prescribe the life-ending medication.
It would be voluntary. Doctors would not be required to participate. Patients may rescind suicide drug request at any time.
Hospitals that choose not to participate may fire doctors under their employ for violating their nonparticipation policy. They may also terminate the leases of medical professionals and businesses renting space at their facilities and reduce or eliminate certain benefits offered to them. This would not apply to doctors who act "outside the course and scope" of those hospitals.
Nine U.S. states and the District of Columbia have enacted legislation allowing self-euthanasia, according to DeathWithDignity.org. More than half a dozen others have bills pending this year.
Like those, Florida's version outlines numerous compliance and record-keeping safeguards, including that the Department of Health must annually review a sample of records and publish a report on its findings.
The bill also includes guardrails for how the proposed law would impact contracts, wills or other agreements. For instance, the measure would ban any changes to a person's annuity policy or life, health or accident insurance because that person knowingly ingested life-ending medication.
Further, the bill lays out penalties for related wrongdoing. Any person who forges a medication request or coerces others into requesting medication would face a first-degree felony charge punishable by up to 30 years in prison.
Senate President Kathleen Passidomo has yet to refer Book's bill to committees. Rader's "Death with Dignity" bill, which was assigned to the Health Policy, Judiciary and Rules committees, died in March 2020 without a single hearing.
Two decades earlier, former Senate President Jim King successfully passed legislation of the same name to expand eligibility for hospice care.