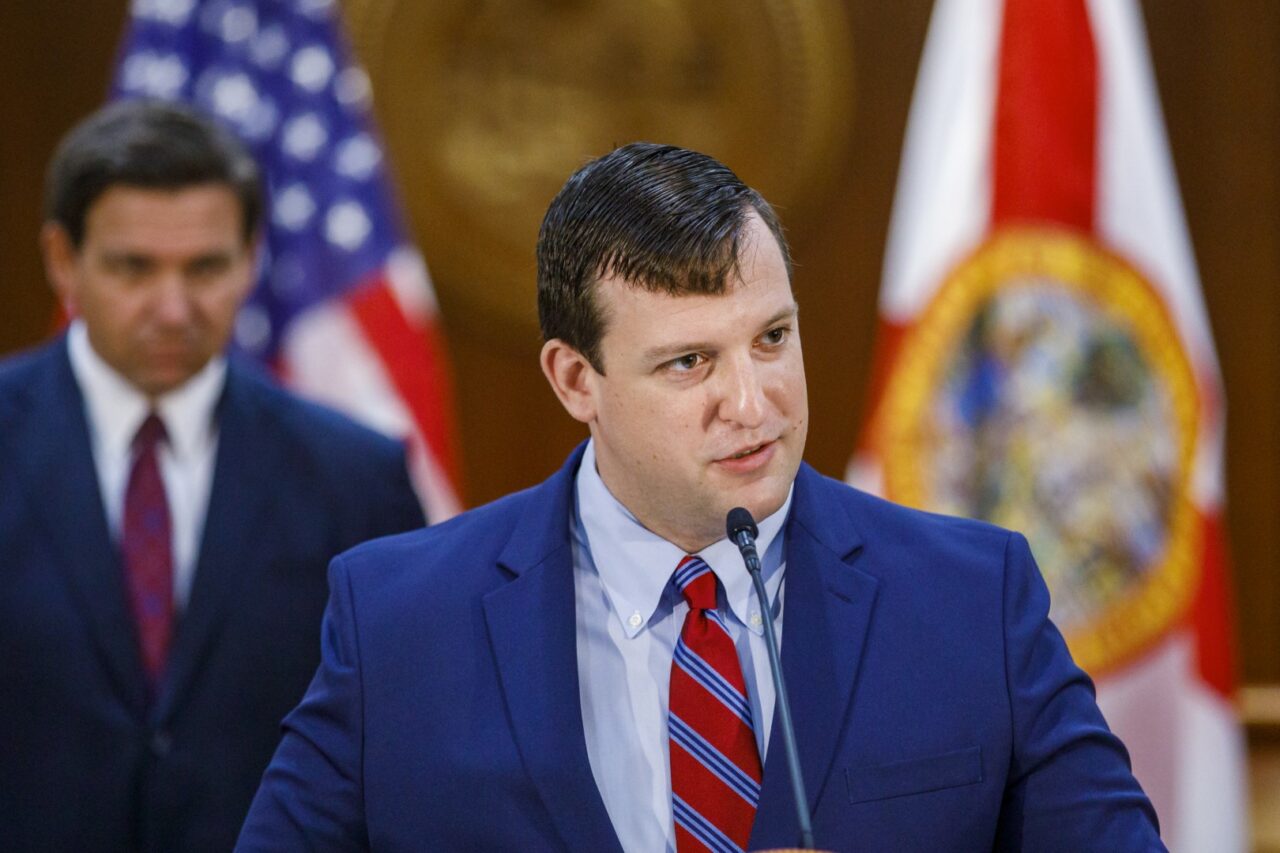 One in 24 driving-age adults in Florida has a suspended driver's license due to fine and fee nonpayment, not dangerous driving.
Florida lawmakers have tried for years to end the state's policy of suspending driver's licenses for court debt. This year, Republican state Rep. Mike Beltran hopes to break through the gridlock.
Beltran filed a bill (HB 921) to eliminate driver's license suspensions for nonpayment of fees and fines unrelated to dangerous driving. The measure, to which a Senate companion is pending, would also ease the financial strain on motorists with court debts and even eliminate their debt in some cases.
Beltran, a lawyer, told Florida Politics the state can and should punish people who violate the law, but it's "counterproductive" to suspend their driving privileges.
"We should make people pay restitution and fines, but taking away their driver's license, which they probably use for work to make money, doesn't make a whole lot of sense — especially if the offense is not related to driving," he said. "Fines and fees are collected in a number of ways, but (the government) shouldn't be leveraging you for unrelated things."
HB 921, which would go into effect July 1, would apply to all potential and past driver's license suspensions for fee and fine nonpayment. As long as the charges aren't related to dangerous driving, including DUIs, or child support delinquency, a court may not suspend a person's license.
The bill also expands on prior legislation (HB 397) Gov. Ron DeSantis signed last year easing how local governments can offer payment plans to indebted motorists by:
— Allowing the state's one-time $25 processing fee for a payment plan to be paid in five monthly installments of $5.
— Adding a grace period before the first payment is due. People not in custody would have 30 days from the time the fine or fee is issued to pay Those leaving jail or prison would have 90 days. And while people are incarcerated, the state would not be allowed to send their debt to a collection agency.
— Requiring courts to place all funds someone owes into a single payment plan so that people with more than one case open won't face multiple charges.
— Enabling courts to reduce, waive or convert to community service outstanding fines, fees and service charges.
— Creating a specialized payment plan for people whose income is below 200% of the federal poverty level ($29,160). Under the plan, if a person owes $500 or less, a court can eliminate the remainder of the debt if the person pays the full monthly amount owed for a year. The timeline would extend to two and three years, respectively, for people who owe $1,000 and anything above that amount.
The policy of suspending driver's licenses for nonpayment of fees and fines — traffic tickets, court fees and other penalties — has been implemented across the U.S. and around the world. As of November 2022, more than 716,000 Floridians — one in 24 driving-age adults — had debt-based driver's license suspensions unrelated to dangerous driving.
Proponents say it helps governments collect fines and fees in a timely manner. They also suggest it makes streets safer, as people who fail to pay debts on time may be more likely to be risky drivers.
Critics argue, with corroborating evidence, that the practice disproportionately affects people of color and the poor who may have insufficient financial resources. They say the policy can lead already vulnerable people into a cycle of debt and further legal troubles while generating less government revenue than if the policy changed.
Beltran agrees with them.
"It's not like the DMV checks your credit report before they give you a driver's license," he said. "A lot of these fines are relatively small. It's not like the government will grind to a halt if they don't collect their last penny. And meanwhile, you have someone who is able to work to pay these fines."
Lawmakers in Florida and around the country from both sides of the political aisle have warmed to the idea of eliminating the practice. In 2021 alone, Governors in Arkansas, Arizona, Colorado, Illinois, Indiana, Michigan, Minnesota, Nevada, Utah and Washington signed laws curbing or ending driver's license suspensions solely for fee and fine nonpayment.
California, Georgia, Idaho, Maine, Montana, Texas, Vermont, West Virginia, Wyoming and the District of Columbia have also either enacted or are considering similar statutes.
While this marks the first time Beltran has taken up the cause, he has prior work on which to build. As recently as last year, Democratic state Sen. Shevrin Jones filed a bill (SB 870) to end debt-based driver's license suspensions. In 2020, two Republicans — state Sen. Tom Wright and U.S. Rep. Byron Donalds, then a member of the Florida House — filed bills to do the same. None has yet succeeded.
The biggest obstacle to fine and fee reform in Florida is the funding formula for the state's 67 court clerks. The Florida Constitution provides that the primary source of clerk office funding is court fees, including those related to licensing suspensions.
Beltran, who previously worked as a law clerk for U.S. District Judge Steven Merryday, called the state's current clerk funding inefficient and counterintuitive.
"The amount the clerk needs to run their office isn't related to the fees that are collected," he said. "It's an incredibly stupid way to do it. We have a budget surplus. We should fund everything through the (general revenue fund)."
Clerk offices in Florida, which keep county records and perform thousands of public and government duties, have faced funding issues for years. But the divide between what they need and what the state apportions them based on projections by the Revenue Estimating Conference is widening.
"It looks like the stock market is crashing," said Sarah Couture, Florida state director for the Fines and Fees Justice Center.
Because it's in the Constitution, changing the funding model soon will require a three-fifths vote by both chambers of the Legislature or a voter initiative. The Taxation and Budget Reform Commission and the Constitution Revision Commission, which next meet in 2027 and 2037, respectively, can also make the change.
Clerk offices across the state already recognize there's a problem with the state's license-suspension policy, as evidenced by Operation Green Light, a driver's license reinstatement event Florida Court Clerk & Comptrollers runs yearly.
The Operation Green Light event runs March 11-25 through more than 60 clerk offices.
Since 2019, more than 43,000 licenses have been either reinstated or made eligible for reinstatement through the program, which has generated more than $11.6 million in collections.
That's a miniscule chunk of the real impact to Florida's economy, according to economist Steve Mello, who told state lawmakers in 2021 that Florida loses nearly half a billion dollars in consumer spending every year due to debt-based driver's license suspensions.