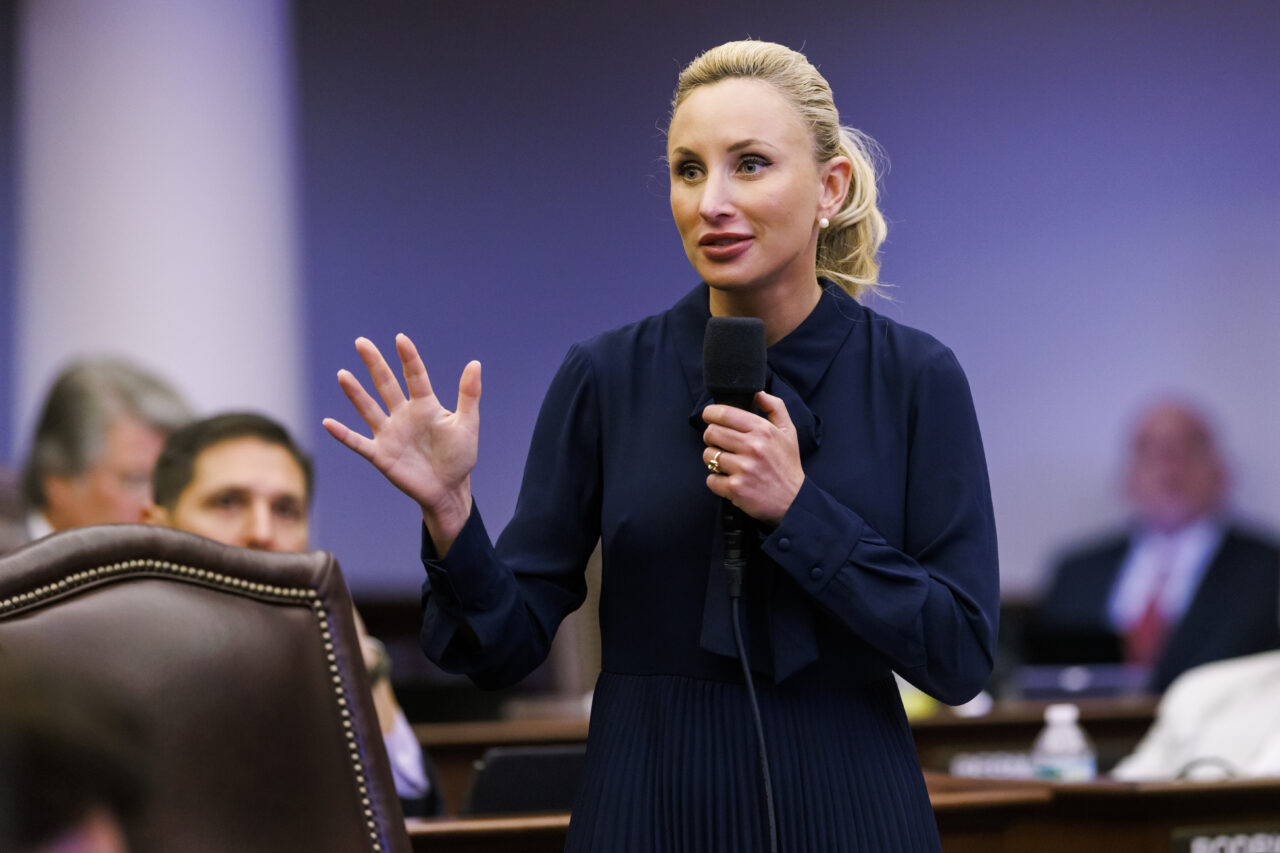 'It's going to be a very busy week.'
Florida's Democratic lawmakers are girding for a tough week as Republicans in charge of the Legislature are set to advance bills loathed by Democrats: one measure legalizing concealed carry without a permit and another allowing every family to receive a voucher for private K-12 schooling.
"Senate Democrats are ready to fight," said Senate Democratic Leader Lauren Book. "It's going to be a very busy week."
The Senate's version of the permitless carry bill (SB 150) also includes provisions aimed at beefing up safety at K-12 schools. It would allow private schools to request officers be appointed to their buildings by a local law enforcement agency and train staffers to be "guardians" who can carry weapons and protect against mass shootings. The bill is up for a vote in the Senate Criminal Justice Committee Monday afternoon.
Combining the suite of school safety measures with the permitless carry provision is "a very cynical political ploy that we certainly are not going to fall for," said Sen. Tina Polsky, a Boca Raton Democrat.
Democrats are also wary of HB 1, which would allow any parent to sign up for a voucher to send their child to a private school. The bill is up for a hearing Thursday in the House PreK-12 Appropriations Subcommittee and the Senate version (SB 202) is set for a vote Tuesday in the Senate Education PreK-12 Committee.
"We can't use public dollars to subsidize private education," said Sen. Rosalind Osgood, a Fort Lauderdale Democrat. "It gives the private school the choice, not the parents, because private schools get to pick and choose which children they take."
House Democratic Leaders Fentrice Driskell of Tampa also said she's skeptical of a discussion on gender dysphoria set for Tuesday in the House Health and Human Services Committee. It could be a "precursor" to a bill banning health care for people trying to transition to a different gender, she said.
"This is an attack on transgender Floridians," Driskell said. "They want to insert government into every aspect of people's lives including their health care."