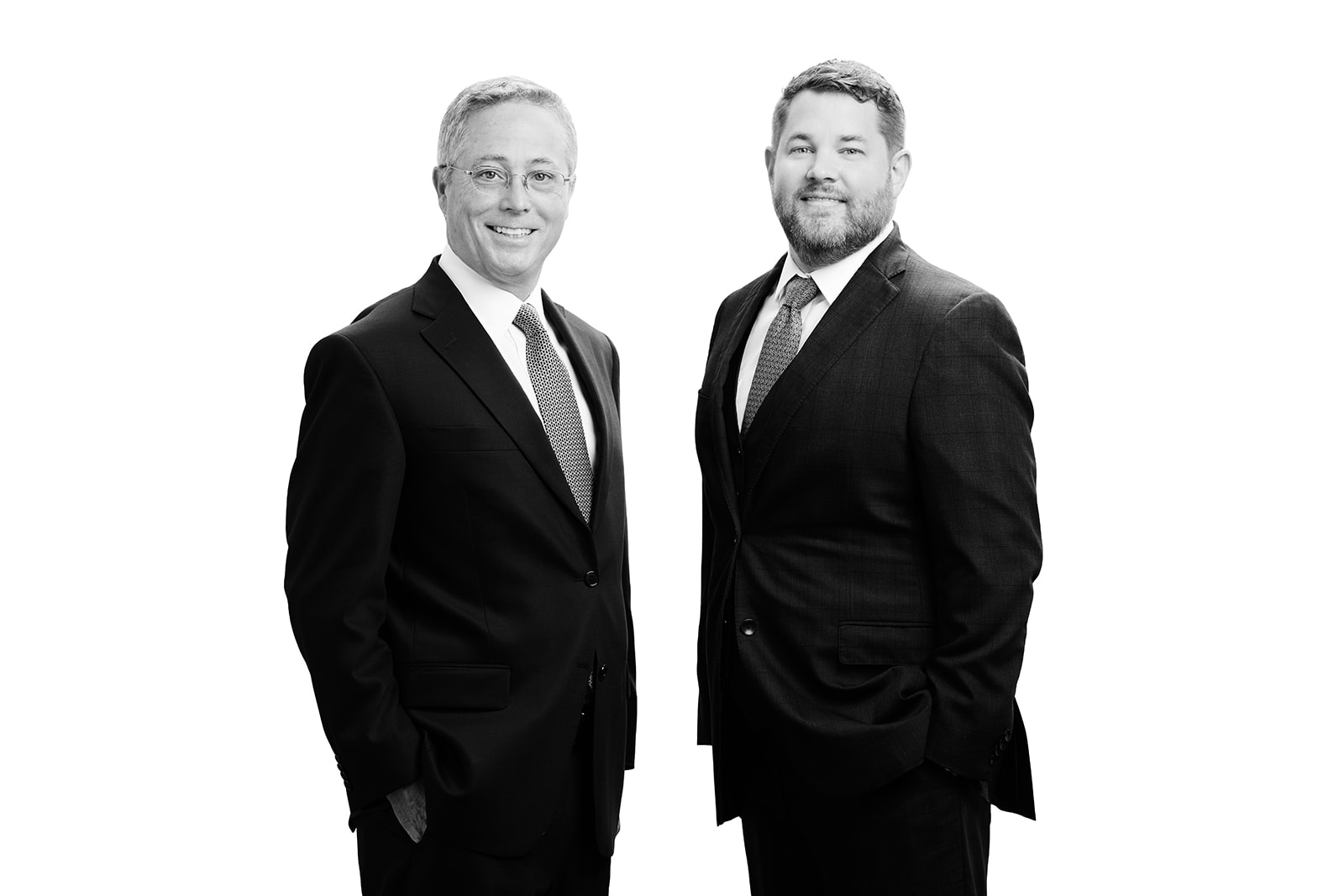 The firm may have crossed the $2 million mark.
Mark Delegal and Josh Aubuchon founded the shop founded 2020, with each boasting copious experience in The Process.
Delegal, with nearly 30 years of experience in the field was INFLUENCE Magazine's 2016 Insurance Lobbyist of the Year and has remained listed in the Chamber's USA guide to America's Leading Business Lawyers since 2006. Rounding out the resume, he was also the 2015 "Tally Madness" Champion.
Aubuchon, who earned his law degree at FSU, was senior counsel in the Tallahassee office of Holland & Knight before partnering up with Delegal. He is a member of both the Board of Governors for the Florida Chamber of Commerce's Political Institute and the Florida Bar's Governmental and Public Policy Advocacy Committee. He is also a Leadership Tallahassee Class XXX graduate.
Rounding out the team is Scott Jenkins, who joined the team post-launch as Government Affairs Director. He has two decades of experience, having served as Deputy Director of Government Relations for the Florida Bankers Association from 2002-10 and as State Government Relations Director for Wells Fargo from 2010-18.
Compensation reports show the trio repped nearly 30 clients for all or part of last year, netting an estimated $935,000 in the Legislature and $465,000 in the executive branch.
Florida Politics estimates lobbying pay based on the middle number of the per-client ranges firms list on their compensation reports. Contracts are reported in $10,000 increments up to $50,000.
The firm's top client for the year was State Farm Mutual Automobile Insurance Company. The insurance industry heavyweight paid Delegal | Aubuchon $130,000 for work in the Legislature and showed up with another $20,000 on the firm's executive branch reports for a grand total of $150,000.
Reports show seven other clients chipped in at the $60,000 level on the legislative side and tacked on $20,000 for help in the executive.
That crowd included multiple health care industry clients, such as Capital Health Plan, The Doctors Company, the Safety Net Hospital Alliance of Florida and UF Health Shands. Other contracts worth a combined $80,000 included the Florida Brewers Guild North Springs Improvement District and Osceola County.
In addition to per-client ranges, lobbying firms also report overall earnings in broad ranges on their quarterly reports.
Overall, Delegal | Aubuchon's reported earning at least $400,000 in legislative lobbying fees and another $200,000 in executive branch pay. Using the top end of per-client ranges, the firm may have crossed the $2 million mark in annual earnings.
Florida lobbyists and lobbying firms faced a Feb. 14 deadline to file compensation reports for the period covering Oct. 1 through Dec. 31. Compensation reports for the first quarter are due to the state on May 15.