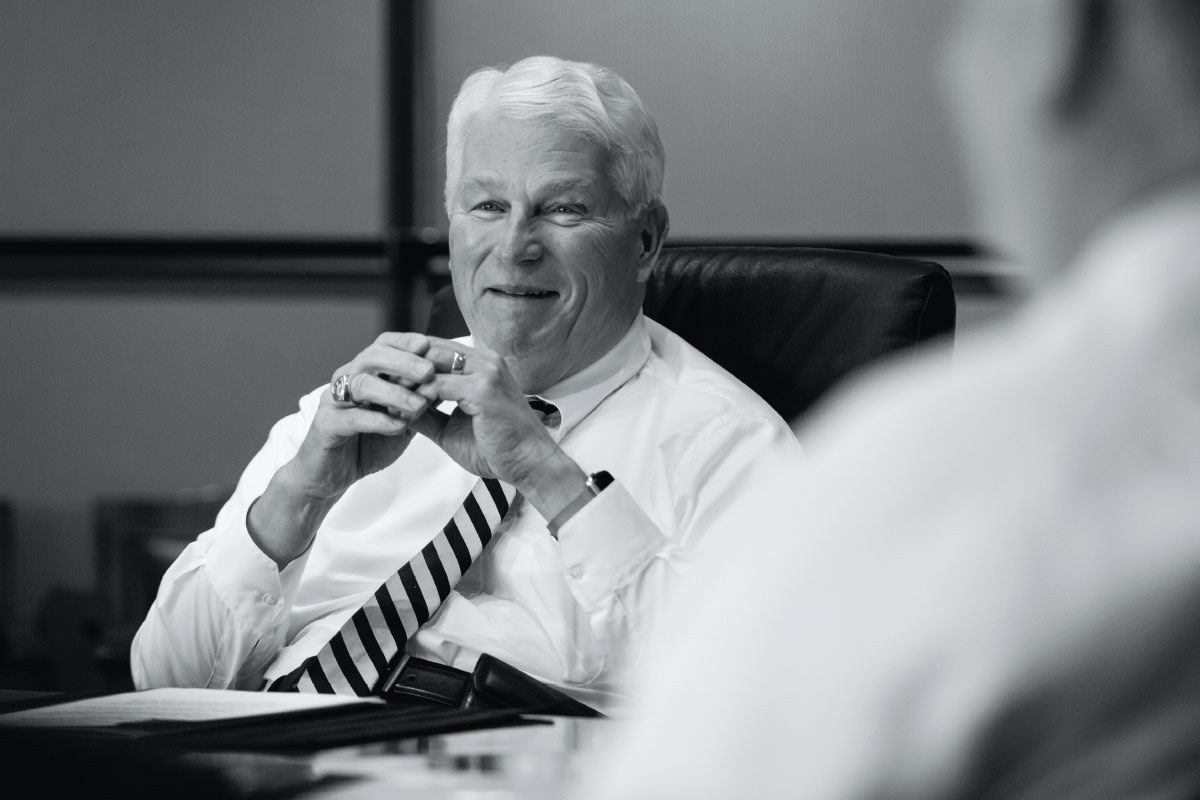 Under John Hitt's leadership, the school grew from a small campus into one of the largest schools in the country.
Former University of Central Florida (UCF) President John Hitt, who led the Orlando school through extraordinary growth over his 26-year tenure, died Monday.
The school did not immediately give a cause of death for Hitt, 82, who retired in 2018.
Under Hitt's leadership, the school grew from a small, sleepy campus into one of the largest schools in the country, with more than 68,000 students. Hitt's vision helped the school ambitiously expand by building a football stadium, a medical school, a hospitality college by the tourism corridor and a downtown Orlando campus.
"We will always remember Dr. Hitt as a visionary leader, a champion of education, and a beloved member of the UCF community. … He transformed UCF into a national leader in increasing access for students to earn a college degree and innovating through meaningful partnerships that touched our community, state, and many of the industries that call Central Florida home," the current UCF President Alexander Cartwright said in a campus email Tuesday morning announcing Hitt's death.
"His passing is a tremendous loss to our university, our community, and all of higher education."
A UCF news release pointed to high praise that former Gov. Jeb Bush once bestowed upon Hitt.
"Simply stated, I believe Walt Disney and John Hitt have done more to transform Central Florida into a vibrant, dynamic place than any two people," Bush said.
Hitt retired with a reputation as senior statesman of the university and the state's higher education system, but a misspending scandal cast a shadow on Hitt's legacy. The issue came to light after Hitt had already left the school. UCF was exposed for illegally moving around millions of dollars during Hitt's presidency to spend on other projects, such as replacing an aging Trevor Colbourn Hall on campus.
Hitt's life story, however, showed the power of higher education.
A Texas native, Hitt had been the first in his family to go to college. He played football at Austin College as an offensive lineman. It was the place where he met his wife, Martha, and the couple married in 1961.
Hitt is survived by his wife and their children, Charles and Sharon, as well as his grandchildren.
"Being at UCF has been one of the greatest joys of our lives," Hitt said in 2017 when he announced his retirement as he stood next to his wife, according to the Orlando Sentinel. "When we first visited campus, we had a powerful feeling that UCF was a special place. We never could have imagined back then how very special it would become."
Cartwright said plans for a memorial service to honor Hitt will be announced in the coming weeks.