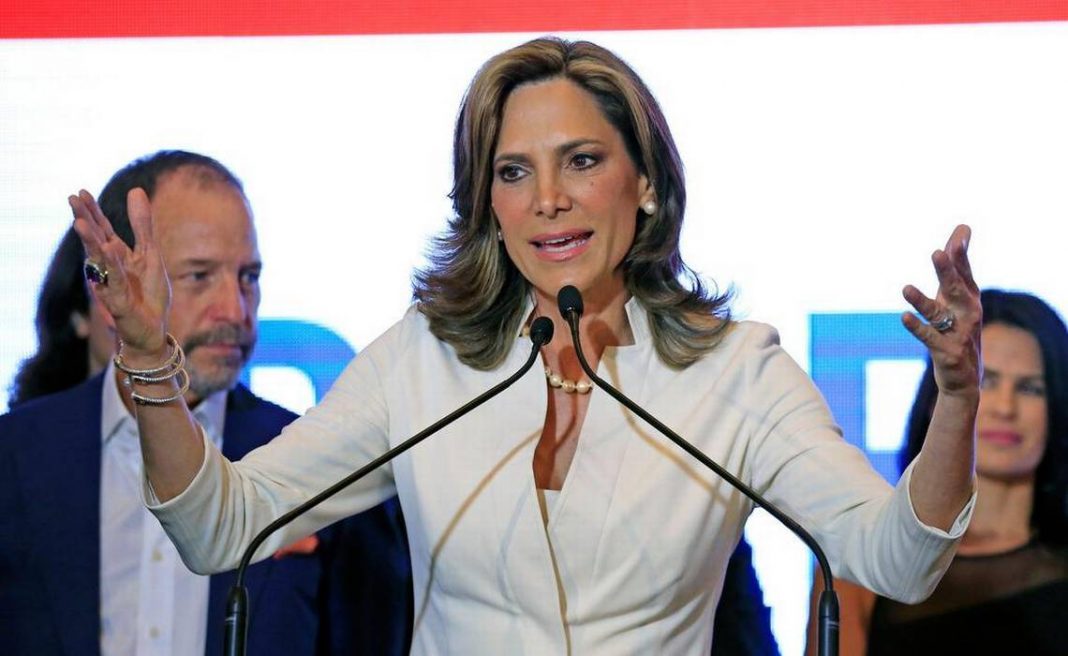 She's the first Washington lawmaker from Florida to make the group's 'On Notice' list for 2024.
One of America's largest reproductive rights groups is calling out Republican U.S. Rep. María Elvira Salazar for what group is calling "extremist" positions on abortion.
On Wednesday, EMILY's List added Salazar to a list of 22 other incumbent Washington lawmakers who are now "On Notice" for 2024. The group is vowing to put money behind candidates vying to unseat them next year.
So far, Salazar is the only member of Congress from Florida to make the Washington-based group's list for the next election cycle. But if the group remains consistent with prior versions of the list Salazar also appeared on, that won't likely be the case come Election Day.
Since she won office in 2020, Salazar has "been voting against the interest of the people of Florida's 27th Congressional District" by supporting abortion restrictions, EMILY's List President Laphonza Butler said in a statement.
"She praised the Supreme Court overturning Roe v. Wade, voted against the Women's Health Protection Act, and even voted against a bill that sought to protect patients who traveled to other states to receive reproductive health care," Butler said.
"And amidst a dangerous infant shortage last year, Salazar voted against federal funding to increase supply for desperate parents everywhere. Salazar is committed to rolling back rights for Floridians and all Americans, and she must be replaced the next election."
While most of Butler's assertions are accurate, some are misleading.
Polling from last year shows that most residents of Miami-Dade County, which Salazar represents, oppose the overturning of Roe v. Wade, which previously safeguarded access to abortion treatment at the federal level. And Salazar did celebrate when the ruling was revered last year.
But unlike what is permitted under a policy GOP members of the Florida Legislature enacted last year, which only includes abortion exceptions after 15 weeks of pregnancy if the mother's life is in danger, Salazar has expressed support for abortion in cases of ectopic pregnancy, rape and incest. She still holds an "A" rating from Susan B. Anthony Pro-Life America and has comparable scores with similar groups.
"My votes will consistently protect life, and I will work to ensure abortions become the exception, not the rule," Salazar told Vote Smart. "I do understand that, sometimes, difficult and painful decisions will have to be made which might lead to the termination of a pregnancy."
When U.S. House Democrats last year passed the Women's Health Protection Act — which would ban governments from limiting the prescription of abortion drugs and services, among other things — Salazar joined 210 other Republicans in voting "no." She also helped block a bill in July that would have legally shielded people who cross state lines for abortions and the doctors who perform them.
But as Florida Politics previously reported, claims Salazar voted against legislation clearing federal dollars to shore up the country's baby formula shortage are somewhat deceptive.
On May 19, 2022, Salazar indeed joined 191 fellow House Republicans — including 14 others who represent Florida — in voting against the Infant Formula Supplemental Appropriations Act. The bill would have allotted $28 million in emergency funds to the Food and Drug Administration for enhanced inspection of formula supplies and improved data collection on the formula marketplace.
But just one day earlier, she joined an overwhelming majority of House members who voted to approve the Access to Baby Formula Act, which allowed more formula to be bought using benefits under a federal program for low-income women, infants and children. The Senate approved the measure the next day, and President Joe Biden signed it into law May 21.