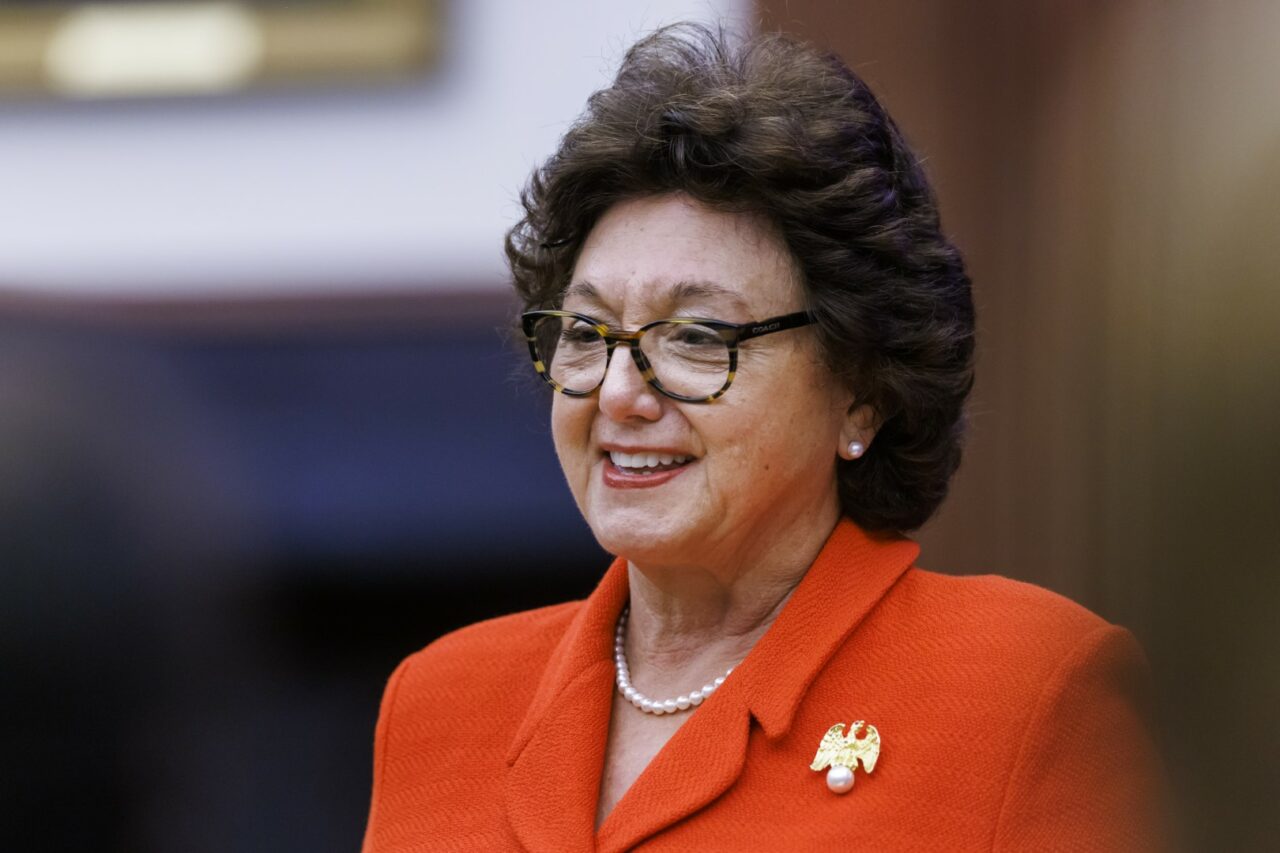 'A lot of us up here are going to be selfish about our cities.'
Two of Senate President Kathleen Passidomo's top priorities for the upcoming Regular Session — expanding access to the state's wildlife corridor and adopting incentives for developers to build more affordable housing — have passed their final committee hearings, clearing their path to the floor.
The Senate Appropriations Committee approveed SB 106, which provides $200 million to buy land and connect local communities to the wildlife corridor, which runs throughout the state. The committee also OK'd SB 102, which includes a variety of provisions aimed at expanding affordable housing access.
Both measures passed unanimously and will now head to the Senate floor ahead of the 60-day Regular Session, which starts March 7. But members of both parties expressed concern about the affordable housing bill, especially its restriction of local governments' ability to reject multifamily residential development proposals.
"A lot of us up here are going to be selfish about our cities," said Sen. Jason Pizzo, a North Miami Democrat, summing up the not-in-my-backyard (NIMBY) concerns several members have.
Sen. Alexis Calatayud, a Miami Republican who is sponsoring the bill, amended a provision requiring local governments to accept multifamily housing developments in areas zoned for commercial or mixed-use if the development includes 40% of its units for affordable housing. That's defined as offering rents that are within 30% of the local median income.
The change would require the development proposal to adhere to a city's comprehensive plan, except for height and density restrictions, but the developments still wouldn't be allowed to go beyond the highest height limit within a one mile radius of the development.
Those parameters still worried Sen. Gayle Harrell, a Stuart Republican, who noted Martin County's height limit for buildings in 40 feet.
"Could a developer come in and build a high-rise of 60 stories?" Harrell asked.
Calatayud said that wouldn't be possible because developers would have to follow the regulations of the surrounding area.
She also brushed off criticism from Sen. Tracie Davis, a Jacksonville Democrat, about the measure's preemption of local government's ability to pass rent control ordinances in during a housing emergency. Orange County voters recently passed such a measure, so the bill would overturn that vote.
Calatayud explained the goal is to incentivize developers to build more units aimed at middle and lower-income households as a way to create competition and drive down rent prices, whereas rent controls could only cap rents where they stand.
"That's not something that rent control could ever do," Calatayud said.
The bill would give developments built in the last five years with 70 units or more a property tax exemption if they offer rents at least 10% below the local market rate. Also, cities and counties could offer property tax exemptions to developments with at least 50 units that set aside 20% for affordable housing.
Other parts of the bill dedicate $259 million for the State Apartment Incentive Loan program (SAIL) and $252 million for the State Housing Initiative Partnership (SHIP), the state's two main affordable housing programs.
It also expands the Hometown Heroes program, which was created last year to provide down payment assistance loans to military veterans and first responders. The bill would increase the maximum loan from $25,000 to $35,000 and expand the eligibility to all first-time home buyers.
The bill expanding access to the Wildlife Corridor, another Passidomo priority, received less pushback from the panel and passed unanimously.
"Florida continues to see record tourism, with our natural beauty and warm weather being a large part of the reason people from across the country and around the world continue to choose Florida for vacation and recreation opportunities," said Sen. Jason Brodeur, a Sanford Republican sponsoring the bill.
"Expanding access to Florida's iconic Wildlife Corridor will provide even more options for families, athletes, and adventure seekers to experience old Florida at its finest, safeguarding more of our wetlands, farmlands and ranchlands, while improving the visibility of our quaint, legacy trail towns."