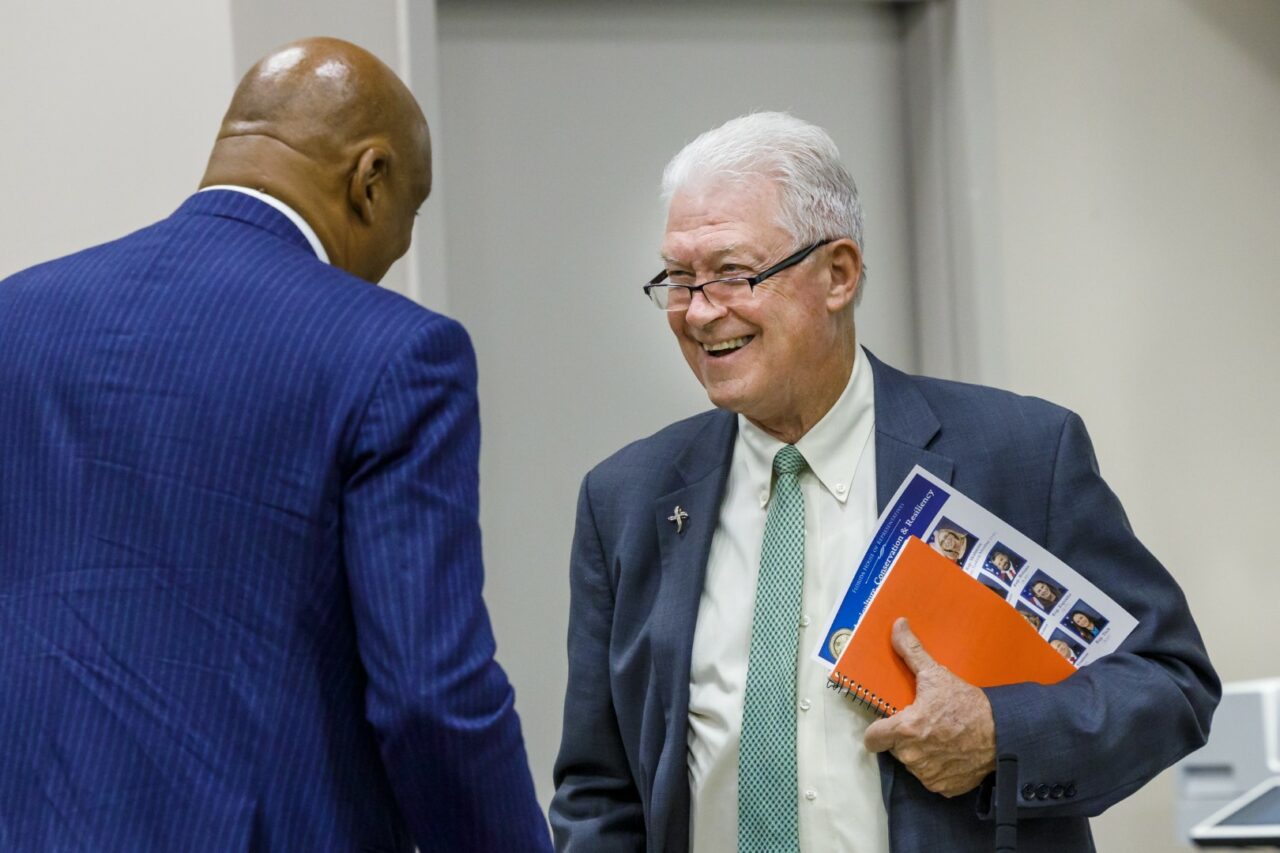 The Republican Representative is contemplating his next move as he comes up against term limits.
Facing term limits, Republican Rep. Rick Roth is mulling his next move, but the West Palm Beach farmer says he's not ready to give up politics yet.
Campaign documents show he suspended his campaign fundraising for House District 94, which covers West Palm Beach's suburban communities to Belle Glade, including Pahokee and Royal Palm Beach.
And a letter last week to a Department of State administrator says that his previous statement about opening a Senate campaign account was "premature."
"I'm contemplating a lot of choices," Roth said.
There's one thing he's sure of, however.
"I've crossed over from being a normal citizen," he joked.
On a more serious note, he continued, "Once you develop the skills, I think it's part of your civic duty to continue to run for office."
It looks like he'll have to sit at least one year out, though. He lives in an even-numbered Senate district. The recent redistricting process means that seat won't be coming up for re-election until 2026, though Roth could move to an odd-numbered district, which will come up in 2024.
Roth decisively bested a Democratic challenger in 2022, even though redistricting turned his district from the lightest shade of red to a toss-up district, according to MCI Maps. Roth's district elected President Joe Biden over President Donald Trump by 0.08 percentage points according to Matt Isbell, an elections data specialist.
Roth currently serves as Vice Chair for the House Agriculture, Conservation & Resilience Subcommittee and the Ethics, Elections & Open Government Subcommittee. He's a member of the State Affairs Committee, the Ways and Means Committee and the Civil Justice Committee.
He's currently sponsoring a bill (SB 399) that would incentivize agricultural companies to sell fresh food products to food recovery nonprofits that have been delivering food to those who need it. Often, these nonprofits take food that otherwise would go to waste because it's not shaped the right way, or the right color to appear on a supermarket shelf.