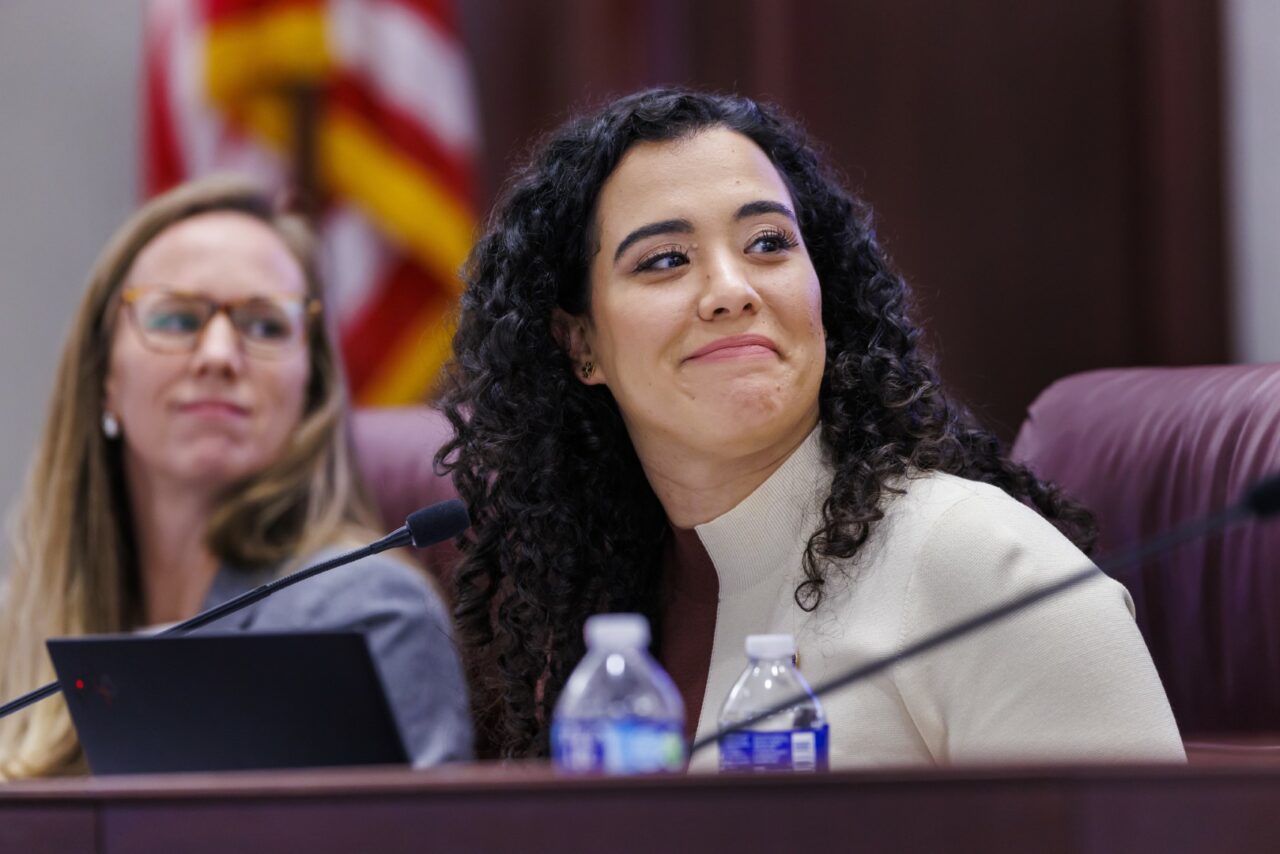 Proponents call it the most important affordable housing measure in decades. Critics say it will keep local governments from addressing the problem.
A legislative package meant to increase Florida's affordable housing inventory while banning local governments from imposing rent controls is on its way to the Florida Senate floor after undergoing several changes.
On Wednesday, the Senate Appropriations Committee unanimously approved a substitute version of the bill (SB 102), dubbed the "Live Local Act," a priority of Senate President Kathleen Passidomo.
The Appropriations Committee was the bill's last stop in the chamber, though there were calls for additional amendments to shore up concerns before the bill reaches a full Senate vote.
Freshman Republican Sen. Alexis Calatyud of Miami, the measure's sponsor, called it a "transformational, market-driven constellation of policies that provides attainable housing options for Floridians at every stage of life (and) income."
"We are tackling this very complex issue from all angles by incentivizing private sector investment, increasing state funding to historic levels and (making) common-sense reductions in regulation," she said.

The measure would enable local governments to increase the percentage of property tax breaks it gives to landlords proportional to the share of affordable housing units they offer. It also would add hundreds of millions of dollars to state programs targeting affordable housing solutions, including the long-underfinanced Sadowski Trust Fund.
Notably, the bill would prohibit local governments from capping rent rates, a step counties and cities today can only take during declared states of affordability emergencies.
To lure developers into building and offering residential units at affordable rates — approximately $28,000 yearly for a family of four — the bill would offer broad development allowances. If a plan reserves at least 40% of its units at affordable rates for a minimum of 30 years, the project can match the maximum density and height of the densest and tallest development within a mile radius.
The measure and its twin in the House, which Coral Gables Republican Rep. Demi Busatta Cabrera is carrying, also include provisions for existing structures.
Under its "missing middle" section, the plan would allow local governments to offer tax exemptions to property owners who offer units at half the area median income or less.
It would reroute $150 million annually from documentary stamp taxes on real estate transactions to the State Housing Trust Fund. Of that, 70% would go toward redeveloping existing buildings into housing projects near military bases. The remainder would cover housing for seniors, young adults and developments in rural regions.
The bill would also move $252 million into the State Housing Initiatives Partnership (SHIP) program and $259 million into the State Apartment Incentive Loan (SAIL) program. Together, the two funds make up the Sadowski Trust Fund, which lawmakers created in 1992 but raided to the bones since the 2002 housing boom.
Another $100 million would go to the Hometown Heroes program, which the Legislature approved last year to help "essential community workers" across 50 professions buy homes for the first time.
The substitute bill included a wave of changes from the bill Calatayud originally filed last month. Changes included using the local area median income rather than that of the state to measure affordability levels of an area, authorizing local governments to deny or revoke tax exemptions for a property whose landlord commits multiple code violations and an expansion to the Hometown Heroes program to allow the use of program funds for manufactured home purchases.
The bill won plaudits from across the committee dais and attending city representative and advocacy groups, including the Florida Association of Realtors, Florida Association of Counties, Florida League of Cities, Florida Chamber of Commerce, Florida Retail Federation, Associated Industries of Florida and the International Brotherhood of Electrical Workers.
Mark Hendrickson of the Florida Association of Local Housing Finance Authorities, whose members include Habitat for Humanity, United Way, AARP and many others, called SB 102 "a wonderful bill."
"It is, along with the Sadowski Act, the most important state legislation for housing," he said. "It again puts Florida in the leadership for affordable housing compared to other states in the nation."
Not all agreed.
Jackosn Oberlink, a lobbyist for the progressive group Florida Rising, called the bill "a false solution" that would exacerbate the state's affordable housing problem by "(stripping) away power from everyday people." He suggested lawmakers instead seek "proven solutions" like capping security deposits to a month's rent, cracking down on application fee abuse and banning landlord discrimination against tenants.
"Taking away our ability to cap skyrocketing rent hikes only benefits price gougers, not consumers," he said.
Former Sen. Dwight Bullard similarly criticized the proposed elimination of rent controls, citing the housing insecurity communities across the country endured during the pandemic as evidence that some local controls over rent will always be needed.
He pointed to the tenant bills of rights several counties, including Miami-Dade and Orange, passed in the aftermath of the pandemic to protect some of their most economically vulnerable residents.
"What this bill unfortunately may undo is many of the strides (they) made," he said.
Of even greater concern, Bullard continued, was the possible danger the bill may inadvertently put lower-income residents in by allowing developers to circumvent some aspects of local government oversight. That could lead to construction on or near contaminated sites with dangerous toxins still in the ground.
"This bill, unfortunately, now creates a pathway in which you can now develop close to or adjacent to those lands without the environmental oversight that is necessary to make sure that those particular sites do not have carcinogens harmful to the potential tenants," he said.
Asked later by Democratic Sen. Bobby Powell of West Palm Beach to address those "real concerns," Calatayud assured him the bill "in no way steps over or jumps over any sort of environmental regulation."
Asked by Jacksonville Democratic Sen. Tracie Davis whether she thinks eliminating local rent control powers could backfire and cause unintended harm, Calatayud said no.
"This policy is a market-driven solution to the problem that rent control is attempting to address," she said. "The true strategy in this policy greatly outweighs and supersedes in every way what rent control could do, and that's why we're prohibiting that, because it's not a tool that supports affordable housing in our community."
Senate Democratic Leader-designate Jason Pizzo of Miami called SB 102 a "great bill" but expressed concerns over allowing developers to match the maximum height and density of the largest such existing structure nearby.
As a way to guard themselves from overdevelopment, he said, local governments may preemptively downzone themselves. He asked Calatayud if she had considered whether that scenario could prompt builders to sue counties and cities and cite her measure as cause.
Calatayud said no. That specific provision, she said, is limited to the next decade and applies only to projects offering 40% of their units at affordable rates for threefold that timespan.
"This isn't a new, long-term strategy," she said. "This is an emergency strategy to, as quickly as possible, make attainable units available to our workforce."