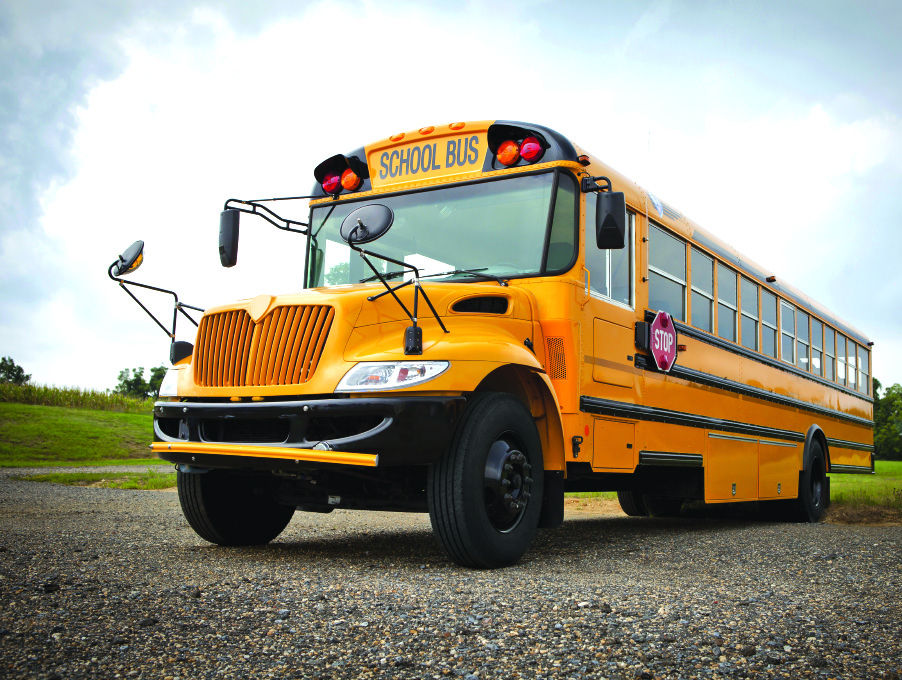 The bus driver though she'd hit a curb and kept driving.
A Clearwater woman struck and crushed by a school bus more than four years ago could receive the remaining $2.8 million she reached in a settlement with the Pinellas County School Board last year.
All she needs is approval from the Florida Legislature.
That would come through the passage of one of two measures (SB 4, HB 6017) Democratic Sen. Darryl Rouson and Republican Rep. Linda Chaney — both of St. Petersburg — filed for consideration during the 2023 Legislative Session.
The measures are known as claims bills or "relief acts" and are intended to compensate a person for injuries or losses caused by the negligence or error of a public officer or agency.
Claims bills arise when appropriate damages exceed what's allowable under Florida's sovereign immunity laws, which protect government agencies from costly lawsuits. State law currently limits what can be paid without legislative action to $200,000 per person and $300,000 per incident.
On the rainy morning of Feb. 13, 2019, Maria Garcia was walking her usual route to a transit stop near her home when a Pinellas County school bus hit and rolled over her before continuing on its route.
Garcia had entered a marked crosswalk at the intersection of U.S. 19 and Curlew Road, where she had the right of way as designated by a green traffic light and the "walk" icon at the pedestrian traffic signal.
Driver Patricia Gavin, who had 28 students in her vehicle struck Garcia with the front-right side of the bus, whose rear wheels then ran over Garcia as the bus turned and left the scene. Gavin claimed to have "heard a thump," the bills said, but thought she had hit a curb and did not report anything unusual.
Gavin later admitted to not following her authorized route and that she was unable to see Garcia because fog on the front windshield of the bus obscured her vision.
Garcia suffered numerous life-threatening injuries, including internal bleeding, a collapsed lung, a damaged spleen, broken pelvic bones, and spinal, hip, shoulder and rib fractures. She sustained nerve damage that rendered her right arm immobile and a traumatic brain injury that resulted in lasting deficits in memory, concentration, executive function and language skills, the bills said.
She also lost a large area of skin on her upper leg.
Over the course of more than two months at Bayfront Health in St. Petersburg, Garcia underwent multiple surgeries, skin grafts, pain management and therapy. She endures mobility issues today and is unable to walk more than the length of a room unassisted.
Garcia also struggles with tasks of daily living, the bills said. She can't lift pots and pans or remain on her feet long enough to cook for herself or her two children. Further, the skin grafts she received have become infected several times, forcing her to return to the emergency room for treatment.
The combined costs of her treatment to date total close to $2 million. That sum continues to climb due to residual conditions stemming from the accident.
Unable to work due to her condition, she lost her job as a stocker in a thrift store that paid roughly $18,000 a year.
Dr. Gloydian Cruz, a spine and joint pain doctor based in Palm Harbor who is certified in physical medicine and rehabilitation, estimated Garcia will require another $1.4 million worth of additional care over her lifetime.
Her lost future earnings total $432,000.
On Dec. 30, 2019, Garcia filed a personal injury lawsuit against the Pinellas School Board. The law firm representing her, Roman Austin, ultimately secured an admission of liability from the district. The School Board agreed to a consent judgment of $3 million on May 16, 2022.
The School Board has only paid $200,000 of that settlement, the maximum sum allowable under Florida law without additional legislative action.
Rouson and Chaney's bills would clear payment to Garcia of the remaining $2.8 million.
The claims bills come with stipulations. Upon approval, the funds to Garcia would represent the sole compensation she could receive from the government for the incident. Her acceptance of the money would represent a waiver of all additional claims against the Pinellas County school district.
The bill would also set the total amount payable for attorney fees relating to the claim at 25% of the settlement sum, or $750,000.
Rouson's bill, filed Aug. 1, pends consideration by the Senate Judiciary, Education Pre-K and Rules committees. Chaney's bill, filed Friday, awaits committee referrals from House Speaker Paul Renner.