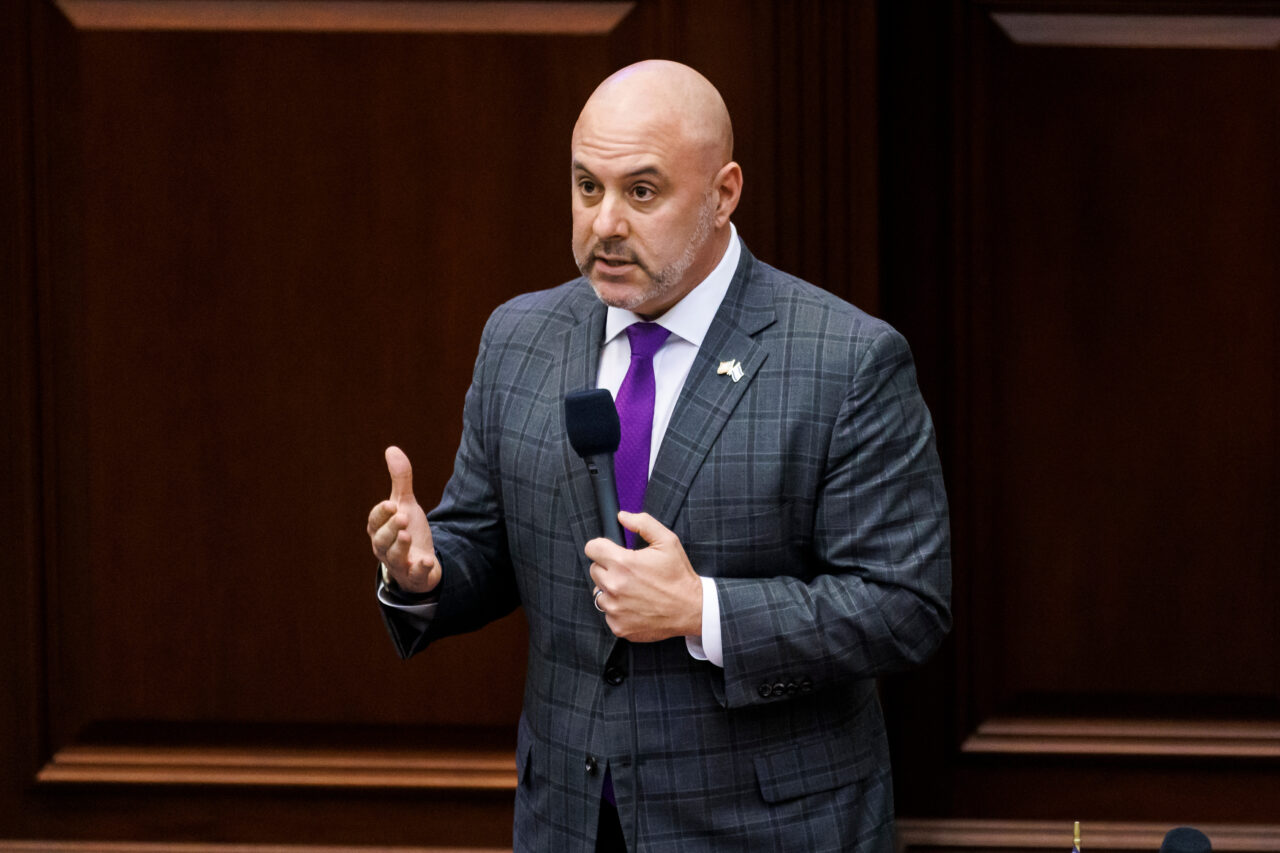 'Some people want to have "uncomfortable conversations" about certain subjects.'
Sen. Blaise Ingoglia is sponsoring the "Ultimate Cancel Act," which would eliminate all political parties that once used slavery as part of its platform.
While "Democratic Party" isn't mentioned in the bill, Ingoglia said that's his target.
"For years now, leftist activists have been trying to 'cancel' people and companies for things they have said or done in the past. This includes the removal of statues and memorials, and the renaming of buildings," he said. "Using this standard, it would be hypocritical not to cancel the Democratic Party itself for the same reason."
The measure (SB 1248) would switch Democratic voters to no-party voters or give them the option of choosing another party.
The Democratic Party adopted pro-slavery positions in their platforms during the conventions of 1840, 1844, 1856, 1860 and 1864, Ingoglia noted.
Indeed, the Democratic Party's beginnings were rooted in states' rights, including slavery. The party split during the Civil War, with Southern Democrats favoring slavery in all territories and Northern Democrats arguing it should go to a popular vote. That split triggered a long process in which party ideologies shifted from Republicans being the more liberal party to the conservative GOP as we now know it, which culminated in the 1960s through the 80s based, at least in part, on the civil rights movement, as well as ideas on government control and intervention.
A century after the Civil War, it was a Democratic president from the South, Lyndon Johnson, who signed the Civil Rights Act.
The Florida Democratic Party condemned the bill in a statement.
"Presenting a bill that would disenfranchise 5 million voters is both unconstitutional and unserious. Under Ron DeSantis, Senator Ingoglia is using his office to push bills that are nothing more than publicity stunts instead of focusing on the issues that matter most to Floridians, such as reforming property insurance, addressing housing affordability and combating climate change," the group wrote.
"The sooner DeSantis and his puppets in the legislature learn that Florida is a Democratic Republic and not a Banana Republic, the better it will be for all Floridians."
According to Ingoglia's bill, the Division of Elections would decertify any political party that has "previously advocated for, or been in support of, slavery or involuntary servitude."
Registered voters of that party would receive notices from the state that their party has been "canceled" and that they're now no-party voters.
As for the canceled Democratic Party, it could re-register with the state so long as the name is "substantially different from the name of any other party previously registered."
Ingoglia said Democrats should be called upon to face their past.
"Some people want to have 'uncomfortable conversations' about certain subjects," he said. "Let's have those conversations."