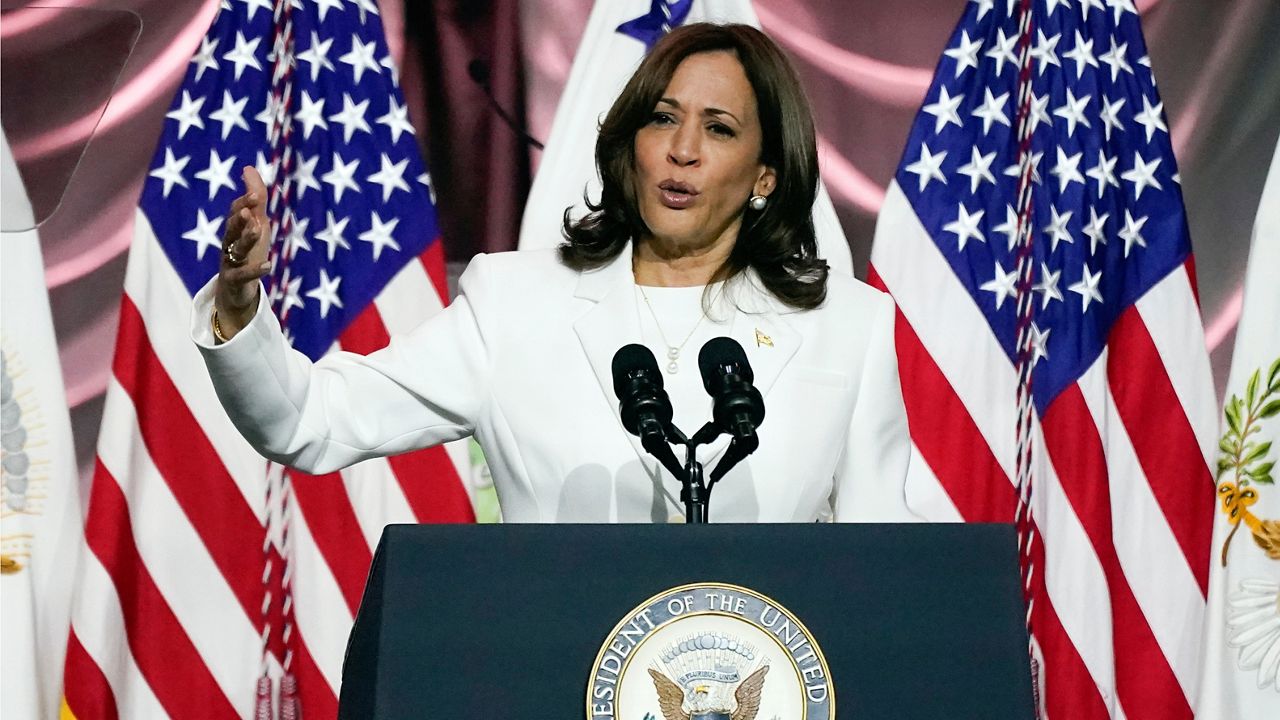 She and entertainment star Gloria Estefan will talk climate change solutions and clean energy.
Vice President Kamala Harris will be among several high-profile speakers at a climate-focused summit on Miami Beach next week.
On March 8 — International Women's Day — Harris will appear at Aspen Ideas: Climate, a four-day event on climate solutions, a city press note said.
Harris will join music star and actress Gloria Estefan onstage at the New World Center for a discussion on the approach to climate change and a new clean energy economy under President Joe Biden's administration.
Harris and Estefan are among hundreds of elected leaders, famous voices and innovators taking part in the event.
Expert participants representing myriad subjects — including science, business, technology, art, education, food and journalism, among others — are confirmed.
Others include Bill Nye "the Science Guy," climate investor Tom Steyer, Utah U.S. Rep. John Curtis, Green Squash Consulting principal Ibrahim Abdul-Matin, Goldman Sachs Head of Climate Strategy Kara Mangone, Electra CEO Sandeep Nijhawan and Meg Daly, founder and CEO of Friend of the Underline.
Aspen Ideas: Climate, now in its second year, is a co-organized event put on by Miami Beach and the Aspen Institute, a global nonprofit "committed to realizing a free, just, and equitable society."
Registration is now open for the event, which runs March 6-9. Tickets cost $250 for a single-day pass, $500 for a four-day general pass and $1,000 for a premium pass.
There's also a $7,500 "Patron Pass," which includes valet parking, invitation to observe "select private roundtables" and attend VIP dinners and receptions.
The "Patron Pass" grants additional admission to a Future Leaders Climate Summit running March 3-6 that will bring together some 250 researchers, civil servants and activists aged 30 and younger, who will meet to discuss climate policy, communications, advocacy and individual action with climate and energy experts.