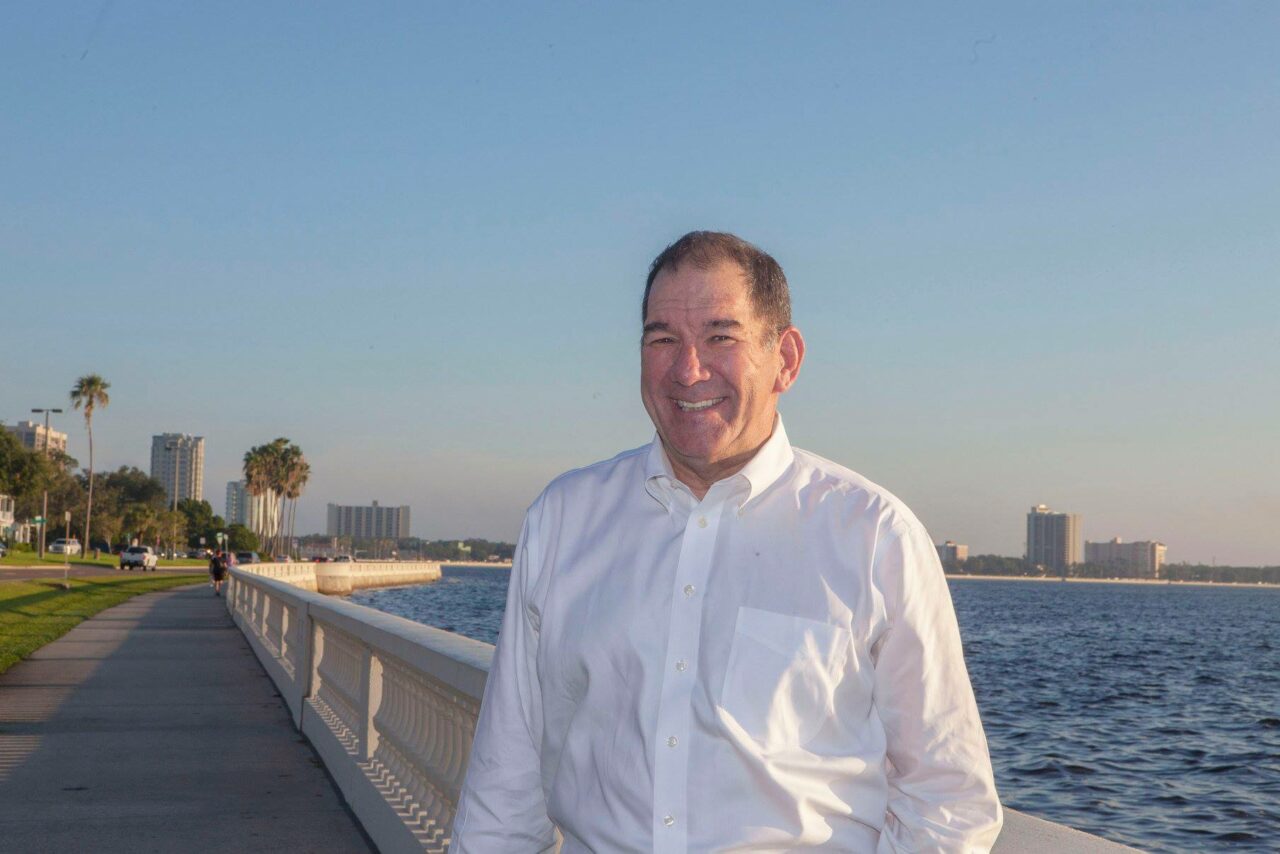 But don't count the incumbent out — Citro's deficit is well within the survey's large margin of error.
Tampa City Council member Joe Citro trails two challengers in his re-election bid for the citywide District 1 seat, according to a new survey from St. Pete Polls taken Feb. 28 through Mar. 1.
Challengers Sonja P. Brookins and Alan Clendenin are neck-and-neck in the poll with 19.8% and 19.5% support, respectively. Citro trails with just shy of 13% support, while a fourth candidate, Chase Harrison, captured just 7% support in the poll. 
But don't count the incumbent out — Citro's deficit is only just outside the survey's margin of error (5.3 percentage points). The poll also found more than 51% of voters who planned to vote but hadn't yet were still undecided.
Between Brookins and Clendenin, it may be the latter who has more momentum, if the poll is any indication. Brookins, who holds a statistically insignificant lead, trails Clendenin among those who have yet to vote.
While respondents who already voted indicated more than 31% support for her, those who have yet to cast a ballot only showed 13% support. By contrast, nearly 16% of respondents planning to vote said they will cast a ballot for Clendenin. 
Brookins leads among Democrats, with nearly 28% support, while Clendenin trails with 23% support. Citro doesn't even break double digits among Democrats. 
But the incumbent performs better among Republicans, topping the field with 19% support. Clendenin closely follows with 18% support. Brookins falls just shy of 10% among GOP voters. 
Brookins' strongest performance is among Black voters, who reported 40% support. No other candidate hit 10%.
Clendenin leads among men (24% to Brookins' 19%) while Brookins leads among women (20.5% to Clendenin's 19.5%). Citro landed in third among both male and female voters. 
The incumbent also doesn't have a lead among any age demographic. He ties with Clendenin among those 30-49, at 14.5% each, but Brookins bests them both in that age demographic with 16%. 
Citro doesn't show any support among the youngest voters, those ages 18-29, while Brookins dominates with 29% support to Clendenin's 5.9%. She also narrowly leads among voters ages 50-69, but trails Clendenin among voters 70 and up, with 18% support to Clendenin's 24%.
The poll results are likely troubling for Citro and Clendenin. Both have raised significant funds for their races, while Brookins has brought in less than $4,000.
Clendenin has the heavy fundraising advantage, with more than $74,000 raised as of the most recent finance reports. Citro, meanwhile, had raised just over $45,000.
The fourth candidate, Harrison, has raised less than $9,000.