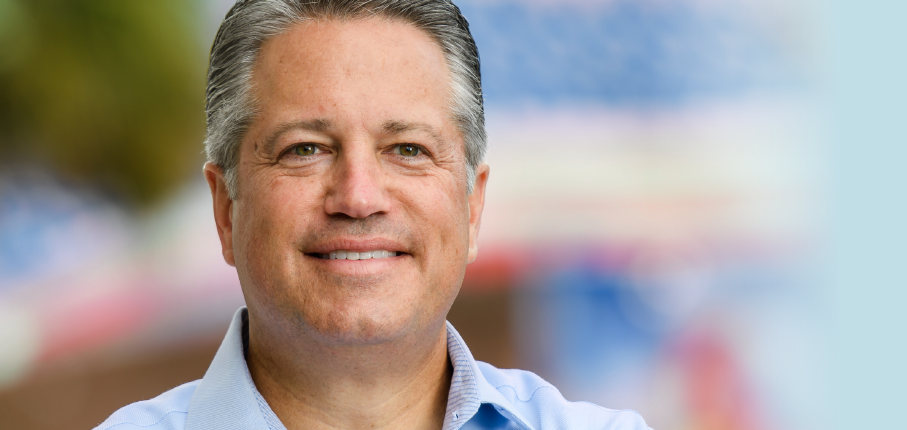 The Republican Representative also wants to accelerate the cleanup of a misbegotten tire dump off Fort Lauderdale.
​​A bill to expand wine containers' size is once again on Rep. Chip LaMarca's list, but his biggest push this Session would have him toasting an expansion in the number of kids eligible for the state's health insurance.
The Lighthouse Point Republican — the only member of the red team representing a district entirely contained in blue Broward County — says his biggest priority is expanding eligibility for Florida KidCare. The bill (HB 1245) is similar to legislation he proposed last year.
The idea is to make it so a family's efforts to better themselves don't land them in a situation where health care costs consume all their new earnings if their income is too high to qualify for the state-supported children's health insurance.
The aspiration came from his time sitting on the Florida Healthy Kids Corp. board and seeing how health insurance costs can go from $20 a month to $1,000 a month when families with four children starts earning more than 200% of the federal poverty level. That's more than $70,280 for a single mother with four children.
"We need to … figure out how to create a glide path to prosperity," he said. "If you've got four kids, and your health insurance goes to $1,000 a month, you need to have a $12,000 raise just to keep up with health insurance."
"I saw that as an unfair penalty," he added.
LaMarca's proposal would double the income level eligible for state support. Instead of being thrown into the private market after surpassing the current limits on income, LaMarca proposes a tiered schedule with parents paying a percentage of their income that increases at five different income tiers.
The fiscal cliff on his plan would not arrive until that mother with four children started making more than $140,560 a year.
He's trying to incentivize reaching for more when better-paying jobs don't include a family health insurance benefit.
"We're trying to make sure the kids are covered because kids don't decide where they're born," he said.
Democratic Rep. Robin Bartleman of Weston and Republican Rep. Dana Trabulsy of Fort Pierce also have a bill (HB 121) that expands KidCare eligibility. Similar legislation (SB 246) is also in the Senate, proposed by Republican freshman Sen. Alexis Calatayud.
LaMarca's second-biggest priority would entail stepping on the accelerator for a long-sought local goal: cleaning up the tires dumped in the bottom of the ocean.
In the 1970s, an estimated one million tires were dumped off the coast of Fort Lauderdale, with the hope of creating a coral reef to support aquatic life. But many of the tires have broken loose and dislodged, damaging the natural coral reef system. Millions of dollars have been spent, according to the bill (HB 641) that LaMarca filed, but there's still work to be done.
"They are telling us it's about halfway cleaned up," LaMarca said.
Press accounts of the cleanup date back to 2007.
"We want to make sure the funding stays there and we create an actual, functional artificial reef," LaMarca said.
Republican Miami area Sen. Bryan Avila has proposed an identical bill (SB 546) in the Senate.