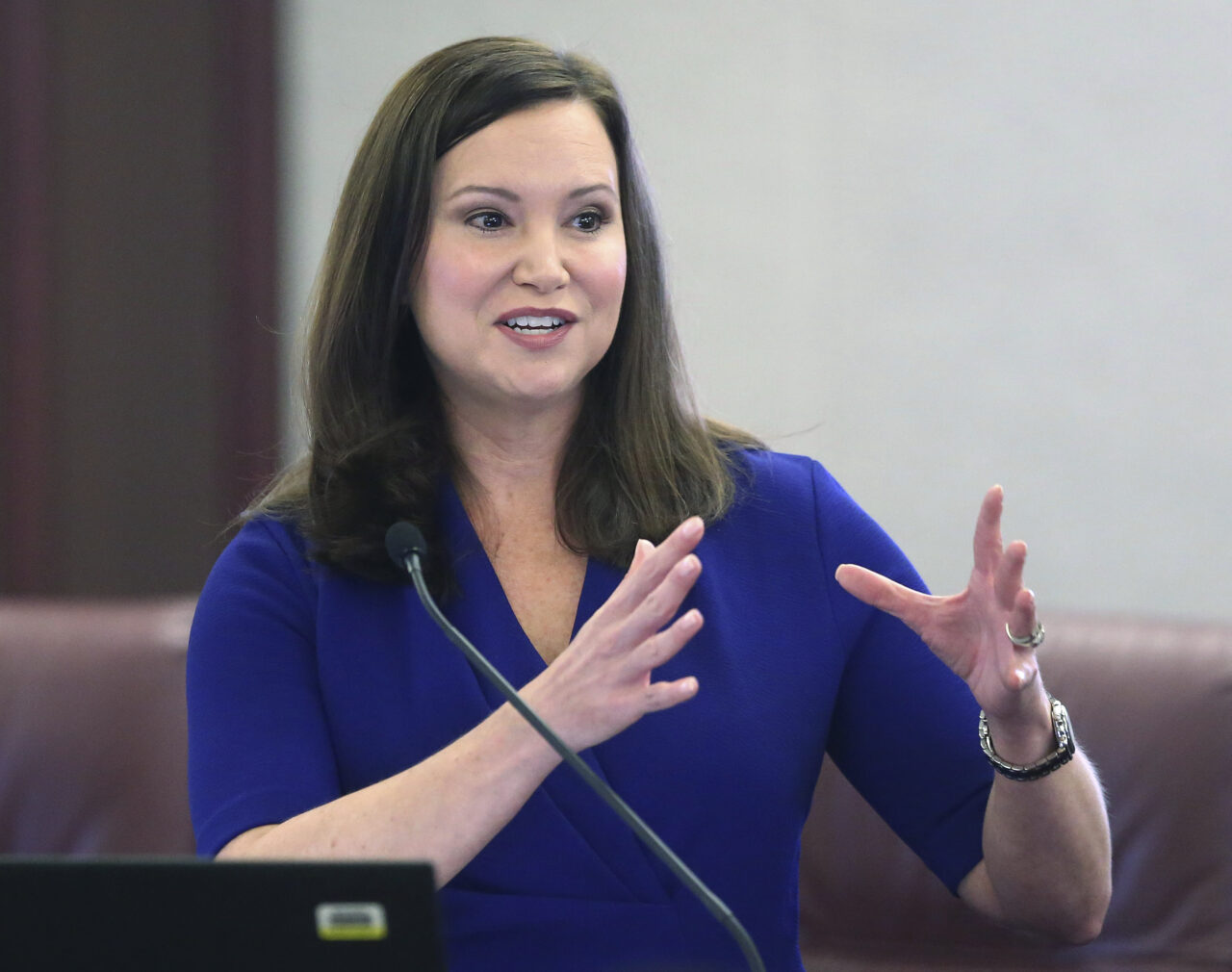 'We are working with lawmakers this Legislative Session to secure more weapons to fight the deadly opioid crisis.'
In the upcoming Regular Session, Attorney General Ashley Moody wants to crack down on opioids, human trafficking and recidivism.
"We are working with lawmakers this Legislative Session to secure more weapons to fight the deadly opioid crisis, protect victims of human trafficking and keep dangerous repeat offenders out of our communities," Moody said in a released statement.
One of her top priorities is a measure to prohibit the deposition of victims of human trafficking in most cases, a move she believes will protect victims from being retraumatized and help more victims to come forward to police and prosecutors.
The legislation (SB 1208, HB 1037) is sponsored by Sen. Danny Burgess, a Zephyrhills Republican, and Rep. Taylor Yarkosky, a Montverde Republican. The measure bars depositions in criminal cases on human trafficking charges, unless a court deems the deposition would reveal evidence "not reasonably available by any other means" and the "probative value of the testimony outweighs the potential harm" to the victim.
It would also apply to victims or witnesses under the age of 18 in cases of domestic violence, aggravated cyberstalking, custody offenses, sexual battery, lewd and lascivious offenses and child abuse and neglect, and if passed into law would take effect Oct. 1.
Moody is also backing a bill to put her emergency order issued last year adding nitazene compounds to the list of Schedule I drugs permanently in statute.
The compounds, dubbed "Frankenstein" opioids, are a form of synthetic opioids that are more potent than fentanyl, which has been a leading factor in the country's swathe of overdose deaths — more than 100,000 in 2021.
The bills (SB 736, HB 1135) are sponsored by Sen. Jason Brodeur, a Sanford Republican, and Rep. Toby Overdorf, a Palm City Republican.
Among the set of criminal justice changes proposed by Gov. Ron DeSantis, Moody is supporting the move to push back against bail reform by restricting the number of offenses eligible to allow for release before an alleged criminal's first appearance in court. The plan also includes $20 million to support local police in combating fentanyl and increases penalties for trafficking fentanyl.