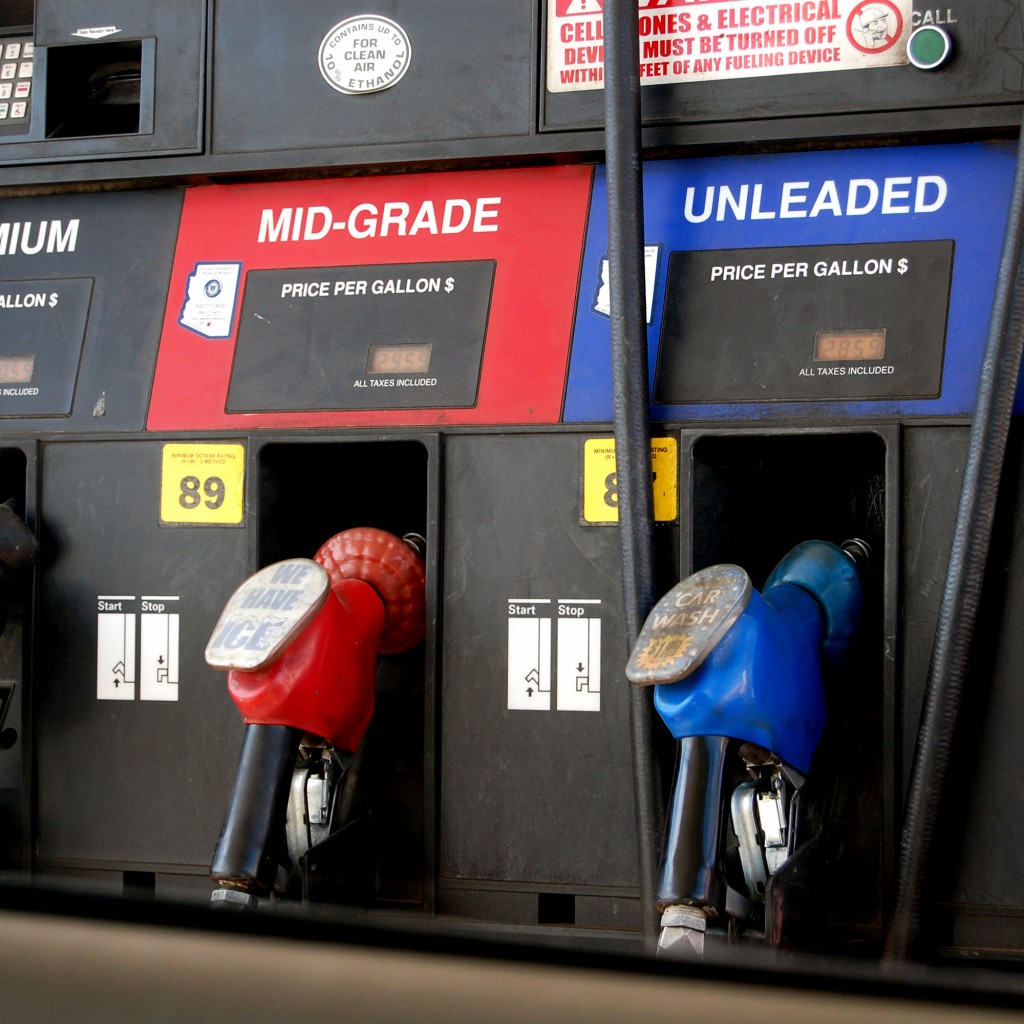 Oil prices are up, there are more drivers on Florida roads and the pricier 'summer blend' gas is in production.
Florida gas prices dipped another 8 cents last week, falling to $3.22 per gallon by Sunday. That downward trend is likely to end soon, according to AAA — The Auto Club Group.
The average price at the pump in the Sunshine State dropped 12 cents in the past 10 days, and fuel is 36 cents cheaper than its peak cost this year.
Gas prices are at their lowest level since late January, AAA spokesman Mark Jenkins said in a statement. He attributed the decline to falling oil prices. Unfortunately, oil prices are again rising, indicating gas could be more expensive soon.
Oil jumped more than $3 a barrel in the U.S. to $79.68 per barrel last week — a 4% increase and the highest daily closing price in more than two weeks. Gasoline futures climbed 40 cents per gallon pre-wholesale market, which itself is up 14 cents from last week.
It's the season for more expensive gas, too. "It's very common to see gas prices rise this time of year," Jenkins said
"Gasoline demand in Florida often reaches its highest point of the year during March. That's because warming temperatures entice Floridians, winter residents and spring breakers to all travel Florida roads. In addition, this is the time of year when oil refineries conduct seasonal maintenance and begin producing summer gasoline, which is more expensive to produce than the winter fuel."
South Florida again dominates peak prices in Florida. The most expensive metropolitan market is the West Palm Beach-Boca Raton area, where motorists are paying $3.48 per gallon on average. Miami and Fort Lauderdale follow, with pump prices sitting at $3.33 and $3.32, respectively.
The cheapest areas are Crestview-Fort Walton Beach ($3.07), Panama City ($3.11) and Orlando ($3.13).
Nationally, gas costs about $3.40, a 6% year-over-year drop but up 2% from January. The most expensive states include California ($4.90), Hawaii ($4.83) and Nevada ($4.32).
With "summer blend" gas in production, expect further upswings in price, AAA spokesman Andrew Gross said.
"This blend is designed to lower emissions during the summer and is more expensive to refine," he said. "Switching to summer blend usually adds about five to 10 cents to the price of gasoline."