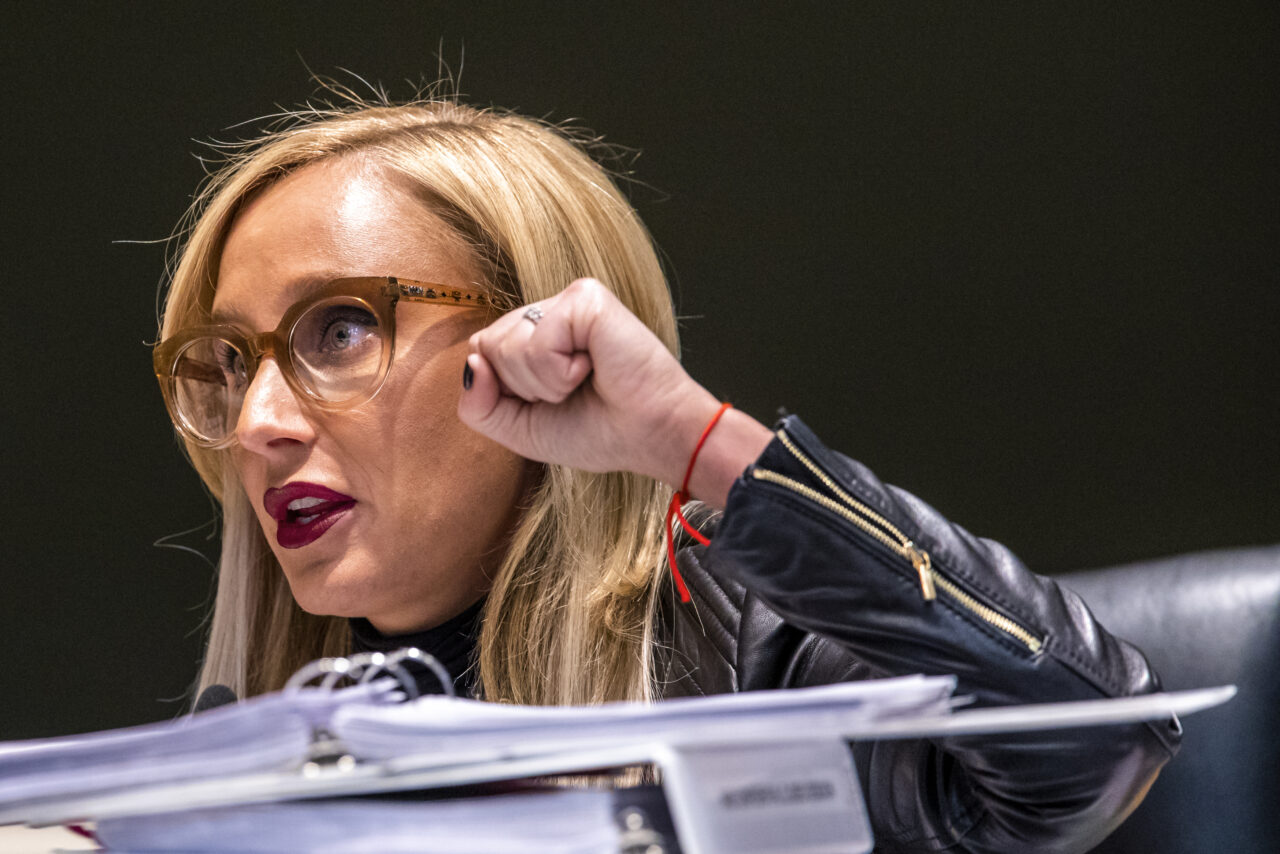 The Senate Democratic Leader took on the Governor's vision of 'freedom' which she argues has increased living costs and limited personal decisions.
The "freedom agenda" might be what Gov. Ron DeSantis is calling the next 60 days' legislative push, but it's going to make Florida anything but free, Senate Democratic Leader Lauren Book argued.
The Davie Democrat delivered a 1,000-word rebuttal to the Governor's State of the State address in the opening of the 2023 Regular Session. She issued a call to arms against the Governor's agenda and his cooperating supermajority of Republican lawmakers as she offered a blistering critique of their agenda that's garnering national headlines.
"The party of supposed limited government has developed a taste for control — and with it — an aversion to accountability," Book said, "hiding behind a brand of 'freedom' I don't recognize, while the Governor amasses nearly unchecked power."
Book did not mention DeSantis' all-but-declared presidential bid, but nearly did after praising the state's attributes in growth, diversity, education and environment.
"By my Democratic view, much of this has been put at risk by the divisive agenda of a Governor vying to be the most conservative in the nation," Book said. 
She argued the state has restricted books, limited protests against the government and claimed to be pro-business while attacking businesses big and small — allusions to an onslaught of controversies shaping up in classrooms, Capitol spaces and DeSantis' Disney takeover.
"That is not freedom!" Book asserted after every example.
She also evoked the state's new limit to abortion rights.
"Forced pregnancy and birth, even in cases of rape and incest," Book said. "That is not freedom!"
Book touched on how the state's economy might be booming, but working people continue to struggle with the high cost of living.
"When homeowners can't afford property health and care insurance — with no relief in sight — it's time to ask why," Book said, citing the elderly who can't afford insulin and the teachers who can't live in the communities they serve.
"This is the true State of our State — and Floridians — you — deserve better," she said.
Book did not mention the transgender rights that are being targeted by name.
Current Republican bills would prevent school personnel from using personal pronouns that don't correspond to a student's gender at birth, prohibit child attendance at drag shows and punish health care providers of "gender-affirming care."
She gave a shout-out to an agenda item for each member of her caucus. Miami area Sen. Shevrin Jones is leading the fight to keep Advanced Placement African American Studies in schools, and Sen. Jason Pizzo is suing the Governor over migrant flights. Sen. Bobby Powell is fighting for clean drinking water as well.
She wrapped it up with a call to action.
"Over the next 60 days of the Legislative Session and beyond, we need freedom-loving Floridians everywhere to get engaged and stay engaged," Book said. "To make our voices heard. And to stand up not only for our own rights and freedoms, but for those of our fellow Floridians."
Complacency has a cost, Book declared.
"Because — make no mistake — dangerous attempts to undermine our freedoms as we know them will continue to occur if we don't stand up and fight."