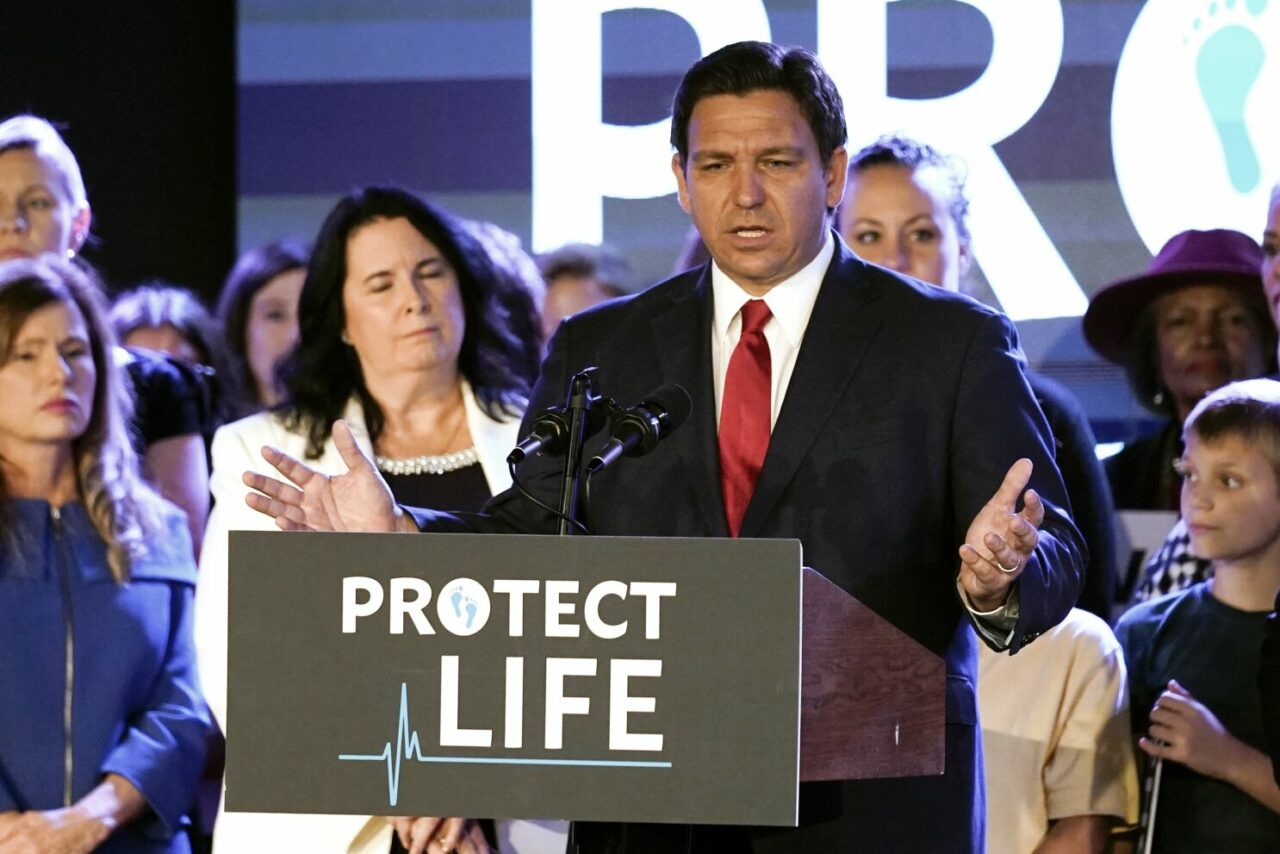 Gov. DeSantis said he was 'willing to sign' such legislation last year.
A "heartbeat" bill filed in the Senate could impose one of the strictest laws against abortion in the country.
SB 300, filed by Fort Pierce Republican Sen. Erin Grall, would ban doctors from knowingly performing or inducing a termination of pregnancy after the sixth week of gestation.
This would represent a change from the current 15-week threshold, which legislators hailed as a reasonable compromise when they passed it last year, and would represent the latest in a series of uncompromisingly socially conservative moves from the Legislature.
Exceptions would apply. If the pregnant woman is judged by two doctors to be in danger of dying or suffering "substantial and irreversible physical impairment of a major bodily function of the pregnant woman other than a psychological condition," she could have an abortion. If only one doctor were available, that sole physician's recommendation would suffice also.
Likewise, if the fetus had a "fatal abnormality," abortion would be permitted during the first two trimesters. And if the woman were impregnated by rape or incest or a combination thereof, she could have an abortion up to the 15th week of pregnancy.
The bill may have a major supporter in the executive branch. Gov. Ron DeSantis said he was "willing to sign" such legislation last year, and he said the same thing Tuesday to reporters in Tallahassee.
"Exceptions are sensible. And like I said, we welcome pro-life legislation," DeSantis said.
Lawmakers passed legislation in 2022 banning abortion after the 15th week of pregnancy, and language in HB 5 made no exception for cases of rape and incest. Before that bill passed, the Governor said that he thought a ban after 15 weeks was "very reasonable."
"I think that's very reasonable and I think that's very consistent with, you know, being supportive of protecting life," DeSantis told reporters in Bonita Springs in January 2022.
Though DeSantis said he's willing to "sign great life legislation," the heartbeat bill has been a live concept before in the Legislature, and DeSantis did not offer a total endorsement. But with Republican supermajorities in both legislative chambers, he may feel more emboldened now.