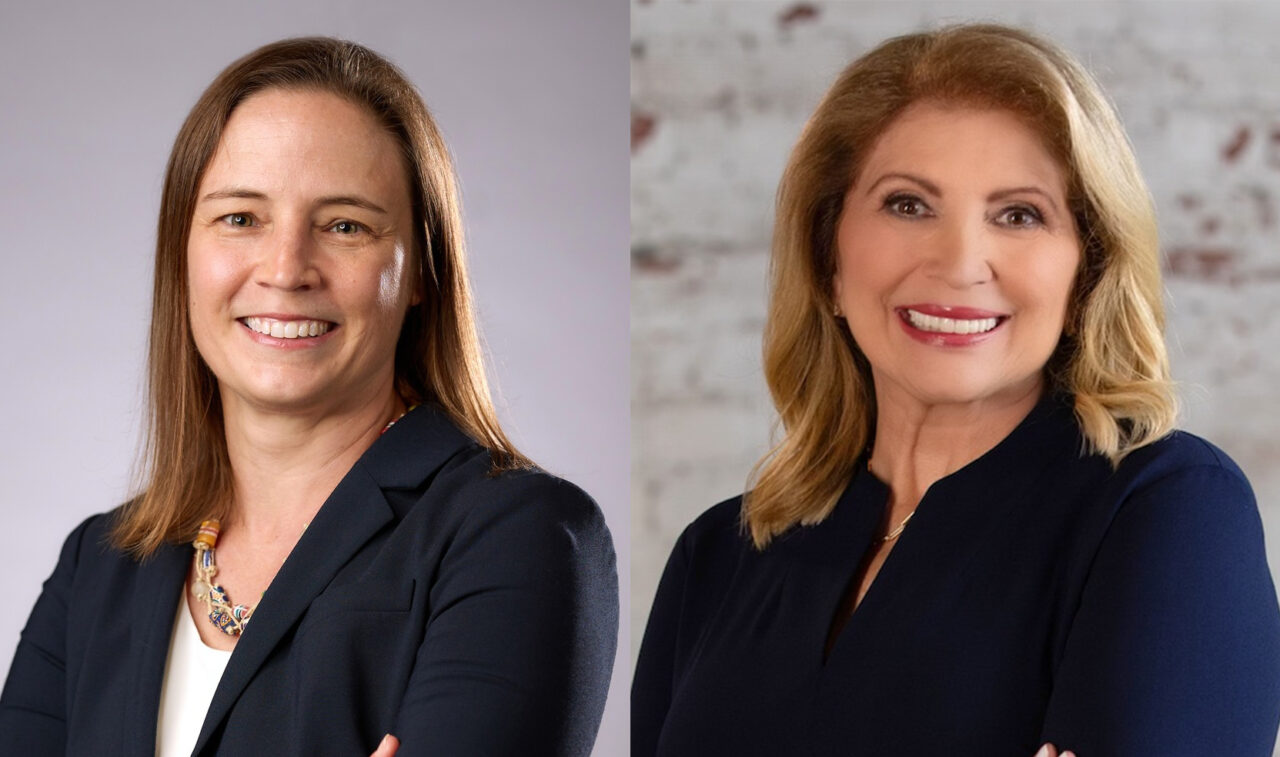 A culprit was caught on camera, but is unidentifiable.
Tampa City Council candidate Janet Cruz is denouncing the recent theft and destruction of campaign signs, both hers and others', after a large banner-sized sign outside lawyer Chris Ligori's office was stolen.
Ligori contacted the Tampa Police Department on Friday about the theft. The officer handling the investigation was able to view the perpetrator on surveillance footage, but was unidentifiable in the available images.
Upon further investigation, the officer also found a number of smaller Cruz yard signs and a large Blake Casper banner destroyed and tossed under the Selmon extension in South Tampa, Cruz's campaign said.
"It is absolutely deplorable that our petty opponents would stoop to this level," Cruz campaign spokesperson Caroline Korba said. "With just hours to go before the polls open on Election Day, engaging in criminal activity further highlights the need for change and decorum on City Council. Tampa residents deserve better than sign stealing thieves."
Cruz is running for the District 3 City Council seat currently held by Lynn Hurtak. The campaign claims it's not the first time Hurtak supporters have disrupted Cruz's campaign signs. In a press release detailing the events, the campaign said Hurtak supporters "celebrated hiding Janet Cruz's signs and encouraged their supporters to do the same." 
The campaign provided a photo of a Hurtak sign in front of and blocking a Cruz sign, as well as a sign for incumbent District 4 Council member Bill Carlson, a Hurtak ally on the dais who faces Casper at the ballot box, blocking a Mayor Jane Castor sign.
Castor has endorsed Cruz, who is the mother of her longtime partner, in the District 3 race. Carlson and Hurtak, as well as City Council member Orlando Gudes, often vote against Castor's priorities, or in favor of items that would erode her executive authority.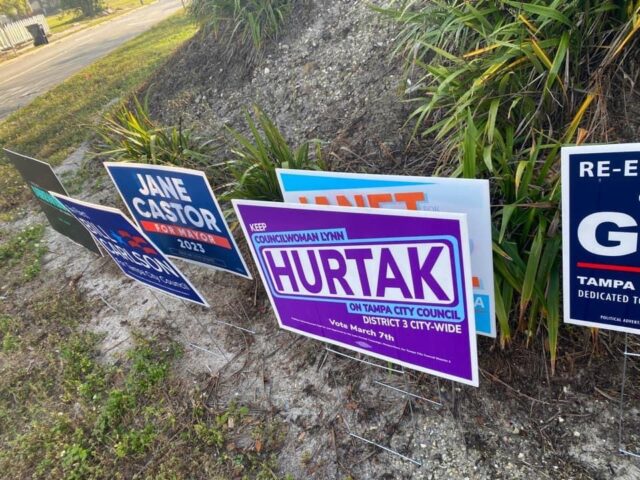 The Cruz campaign notes that "campaign signs are an important reminder that there is an election and also a way for voters to learn about the candidates and their positions on issues." They said "stealing them is a violation of free speech and democracy." 
"The Janet Cruz campaign thanks the local authorities for their swift action in this matter and remains committed to upholding the highest standard of integrity and transparency for the race for City Council," the press release said.
The campaign urged all individuals "to respect the property of others and refrain from engaging in any activity that violates the law or the principles of a fair and open election." 

City Council districts 1-6 are all on the ballot, as well as the Mayor's race. District 7 incumbent Luis Viera was elected without opposition and his is the only race up this year that will not be on the ballot. 
Polls are open throughout Tampa until 7 p.m.