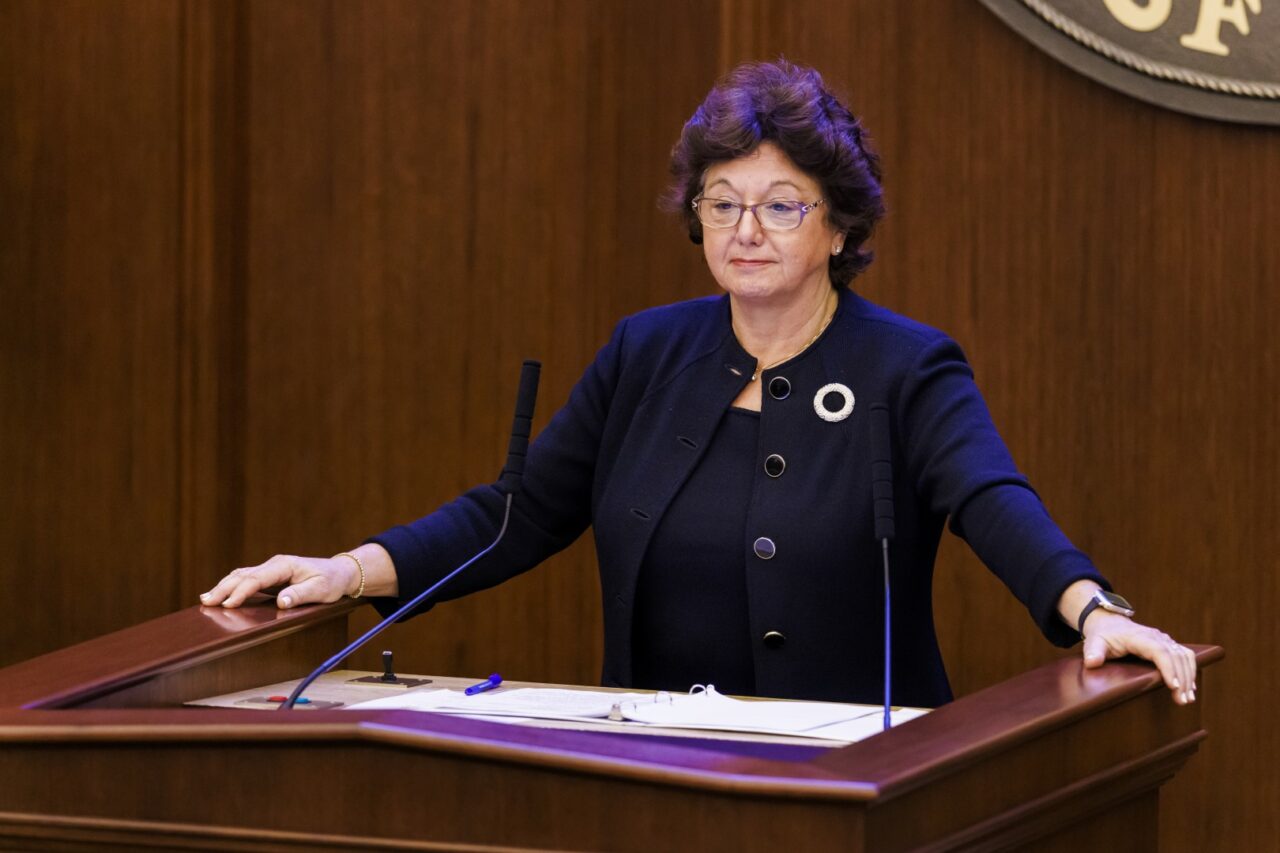 'These are not dark days — these are great days.'
Senate President Kathleen Passidomo opened up the 2023 Legislative Session by declaring that the "eyes of the nation are on Florida this year."
In her brief opening day remarks, Passidomo touched on top priorities for the next 60 days, while also taking time to praise Gov. Ron DeSantis.
Passidomo predicted long hours and working weekends for the next 60 days as Senators tackle a spate of high-profile issues, such as permitless carry, expansion of school choice and limiting lawsuits against businesses.
Given the backdrop, Passidomo quoted British Prime Minister Winston Churchill's "Never Give In" speech, which he delivered in 1941 to reinforce the belief that Great Britain was stronger than ever despite World War II.
"These are not dark days — these are great days," Passidomo said, her voice slightly cracking with emotion. "The greatest days our country has ever lived. And we must all thank God that we have been allowed, each of us according to our stations, to play a part in making these days memorable in the history of our race. Senators, the eyes of the nation are on Florida this year. Let's show America how it's done."
Not all of the Senate's agenda is controversial. The Senate is poised to take up SB 106, which would give the Florida Department of Transportation $200 million to develop trails connecting the Wildlife Corridor to the state trails systems that run through local communities.
"Expanding access to the corridor will enable Floridians to walk run and bike through it," she said. "I believe this will be Florida's Central Park and it will be a legacy we can be proud to leave for future generations of Floridians and visitors."
Passidomo also bragged about the Live Local Act, which the Senate will consider this week. 
Filed by freshman Sen. Alexis Calatayud of Miami, the measure (SB 102) adds hundreds of millions of dollars to state programs targeting workforce housing solutions, including the long-underfinanced Sadowski Trust Fund.
SB 102 also prohibits local governments from capping rent rates, a step counties and cities today can only take during declared states of affordability emergencies.