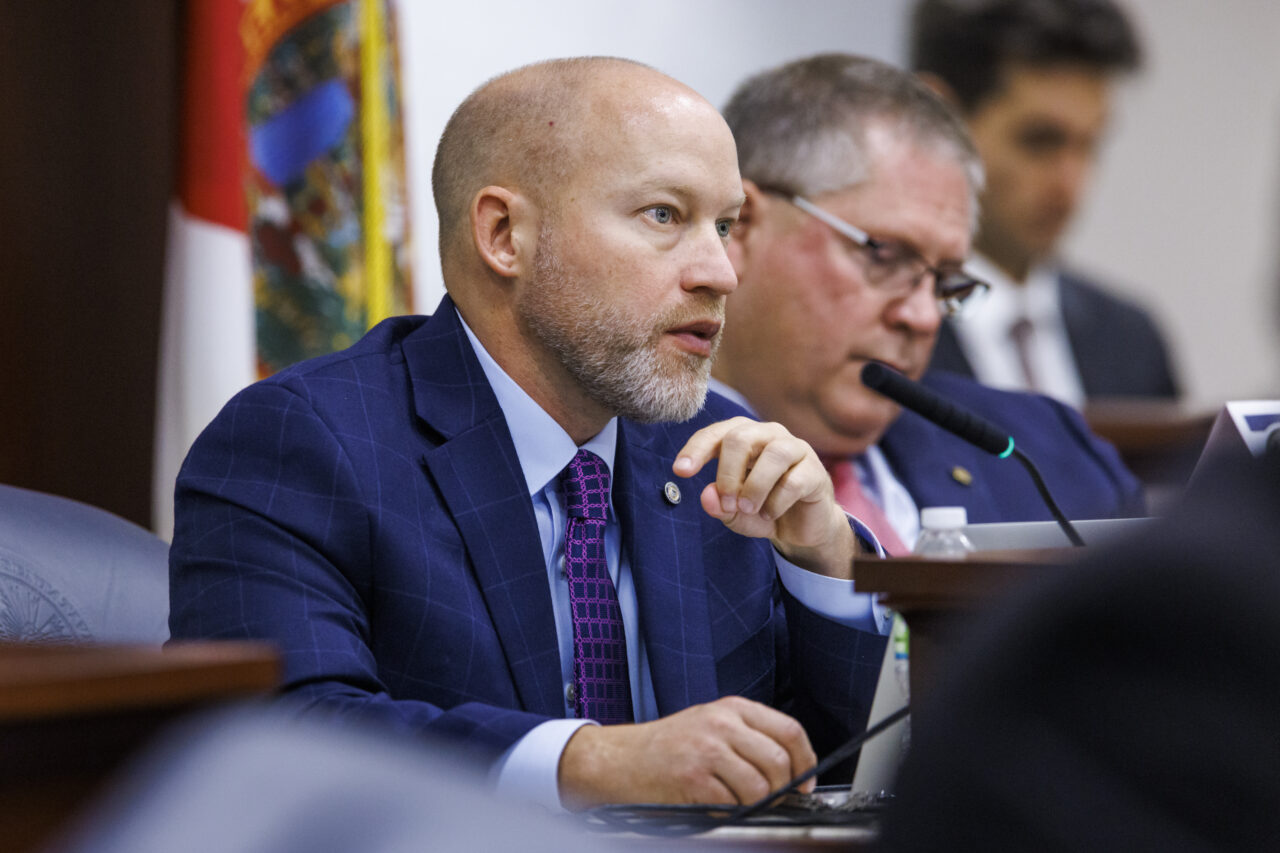 The bill requires speakers of opposing viewpoints get equal time on campus.
A bill that would more closely regulate the diversity of speakers at the state's universities and colleges is advancing with a House subcommittee nod, but not before facing some philosophical riddles.
The bill (HB 931) would create an Office of Public Policy Events through the Board of Governors and the State University System that would put a satellite office on each campus that would ensure that speakers representing "multiple, divergent and opposing" viewpoints be presented on each campus.
"I believe there is a monoculture on campus … which I think perpetuated a narrow intellectual status quo," said Rep. Spencer Roach, the bill's sponsor.
But Democrats raised the alarm about what speakers — perhaps speakers some find hateful — could arrive on campus as a result.
The bill, which advanced along party lines, is one of a number of bills seeking to reshape higher education, or at least change current practices. Other bills are taking on tenure and institutional promotion of diversity, equity and inclusion (DEI). Some see the agenda unfolding rapidly in the appointment of a new board of trustees at New College in Sarasota, along with the firing of the New College President.
The bill mandates that a schedule of the events be available and a video library of all forums and debates be available online for at least five years after the event.
Democrats on the panel Tuesday, who all voted against the legislation, said the bill is a solution in search of a problem — that could create more problems.
"Some speakers might be speaking out against antisemitism," said Rep. Anna Eskamani of Orlando. "Are we then forcing universities to identify someone who is an antisemite, to speak to a college campus and … publicly fund them to do that? Is that a correct interpretation of what widely held views would lead to … that we invite Nazis to our campus?"
Roach said that he doubts Nazism is a widely held belief and pointed out that the bill calls for "opposing perspectives, an extensive range of public policy issues widely discussed and debated in society at large."
But Roach didn't exactly shut the door on the thought.
"I'm no fan of Nazism, but Justice (Oliver Wendell) Holmes wrote that if there's any principle of free thought, it should be free thought, not necessarily for those who agree with us, but freedom for the thought that we hate," Roach said. "And the best way to expose a fool is to hire a hall and let him discourse on his or her views."
None of the Republicans on the panel offered any commentary, but Eskamani said she thought the bill was based on an erroneous conception of what college and university campuses are like. A graduate of the University of Central Florida (UCF), she's currently pursuing her doctorate in public affairs at UCF.
"My UCF microeconomics professor assigned us a textbook written by one of George Bush's chief economists and I love that textbook," she said. "I not only kept it but I bought a macro version of it.
"As far as I'm concerned, college campuses have more freedom of speech than what's happening at this Capitol at times," she said.
The debate over how much debate is allowed has recently become a hot-button issue, as discussions about "cancel culture" have emerged with campuses as flashpoints.
Sen. Keith Perry introduced a similar version of the bill (SB 958) on Tuesday.