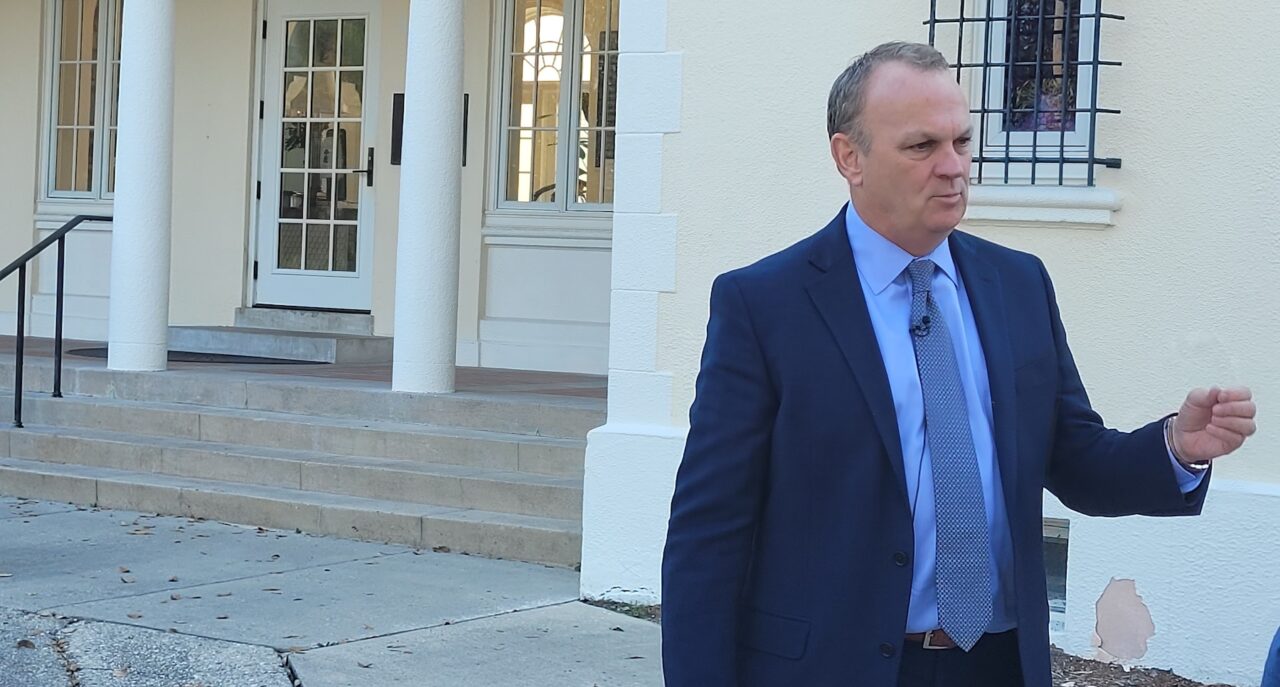 The recently hired New College president said plenty of centers succeed at Florida schools already
A number of recently appointed trustees at New College of Florida previously worked at conservative think tanks. Could such an academic institute appear at the Sarasota university?
When asked about the possibility, interim President Richard Corcoran noted such operations have worked at other Florida institutions.
"Every university has some degree of that," Corcoran told Florida Politics. "Why can't New College?"
FP interviewed Corcoran to discuss the future of the school after a contentious trustee meeting, the first since his official hire for a headline-grabbing $699,000 base salary.
When Gov. Ron DeSantis appointed a half dozen new trustees for the small liberal arts college, the roster included conservative academics from the Manhattan Institute, Claremont-McKenna College, Emory University and Hillsdale College. The Board of Governors shortly afterward appointed the leader of the similar Ethics & Public Policy Center in Washington.
Corcoran noted many centers focused on public policy thrive at existing Florida public universities.
"The University of Florida has the Hamilton Center," he said. "There's the Institute of Politics at Florida State. There's all kinds of centers. There's the Adam Smith Center at FIU (Florida International University). All these centers exist. Why can't New College also engage in that kind of diversity of thought?"
The prospect follows years of advocacy within the Florida Legislature to have greater diversity of political philosophies represented at college campuses. Florida recently launched an intellectual diversity survey for faculty, and while many instructors have feared that would be used to try and weed out liberal educators, backers long said data can instead show if Florida needs more permanent or guest instructors presenting conservative coursework.
Of note, the legislator who most prominently championed that survey for years in the House and Senate, Ray Rodrigues, now serves as Chancellor of the State University System.
Corcoran comes onto New College after years of Tallahassee figures expressing concern about low enrollment at the school.
"A private entity like a New College with 700 students or less over time doesn't exist," Corcoran said. "It doesn't survive."
Of course, New College also has struggled with bringing in fundraising. Much of the trustees meeting centered on the role of the college foundation moving forward.
Many of the centers Corcoran mentioned at other schools are tied to regular streams of money. The Council on Public University Reform, which also has ties to Hillsdale College, advocated for the Hamilton Center for Classic and Civics Education. The Adam Smith Center for Economic Freedom has been spotlighted in fundraising from large and small donors giving to FIU.
While Corcoran declines to answer questions of whether all existing faculty will remain part of New College going forward, he also doesn't dismiss the idea a policy center could attract a wider range of faculty.
He does, however, take issue with characterizing that as a recruitment of conservative academics.
"It's the wrong word," he said. "We want to bring in excellence. Just continue to go out there and get excellent professors."