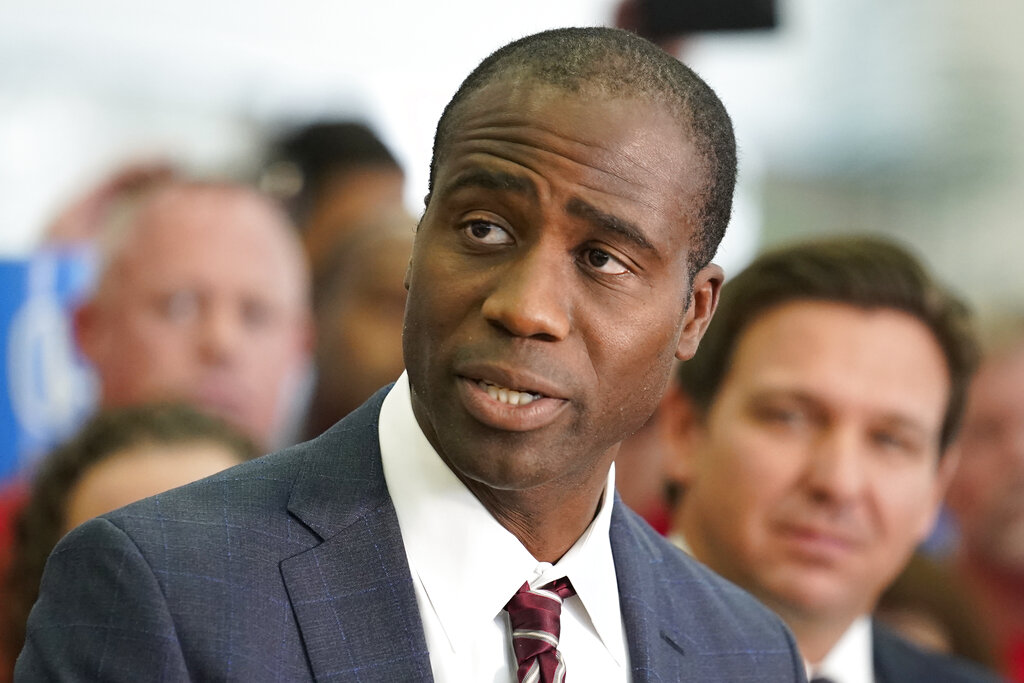 Ladapo called federal statements made in the letter 'factually incorrect.'
Florida's Surgeon General is flat-wrong on COVID-19 vaccines and moreover the misinformation he's giving is dangerous to the health of Floridians, according to federal health officials.
Senators questioned Surgeon General Joseph Ladapo about the letter sent to him and the Florida Department of Health last week by the Centers for Disease Control and Prevention and the Food and Drug Administration, as part of Ladapo's confirmation hearing in the Senate Committee on Health Policy.
Senate Democratic Leader Lauren Book opened up questioning, asking Ladapo what he thought about the letter.
"This letter was in response to a letter that we wrote, which reported the rates of adverse events after COVID-19, as documented in the VAER System, the Vaccine Adverse Event Reporting System," Ladapo said.
The state had a 400% increase in vaccines, he said, once the COVID-19 vaccines became available. That led to what he said was a 1,700% increase in adverse events in Florida and an over 4,000% increase in life-threatening adverse events.
The letter from the CDC and FDA, signed by CDC Director Rochelle Walensky and FDA Commissioner Robert Califf — both medical doctors — countered Ladapo's statistics and warned him about misinformation about COVID-19 vaccine safety. 
"The claim that the increase of VAERS reports of life-threatening conditions reported from Florida and elsewhere represents an increase of risk caused by the COVID-19 vaccines is incorrect, misleading and could be harmful to the American public," Walensky and Califf said.
"The FDA-approved and FDA-authorized COVID-19 vaccines have met FDA's rigorous scientific and regulatory standards for safety and effectiveness and these vaccines continue to be recommended for use by CDC for all people six months of age and older."
They note that reports of adverse events to VAERS following vaccinations don't mean that a vaccine necessarily caused the event. They also responded with a few statistics of their own, such as people who are up to date on their vaccines have a 9.8-fold lower risk of dying from COVID-19 than the unvaccinated, and a 2.4-fold lower risk of dying from the disease than those who are vaccinated do not have the updated, bivalent vaccine.
"As the leading public health official in state, you are likely aware that seniors in Florida are under-vaccinated, with just 29% of seniors having received an updated bivalent vaccine, compared to the national average of 41% coverage in seniors," Walensky and Califf said. 
"It is the job of public health officials around the country to protect the lives of the populations they serve, particularly the vulnerable. Fueling vaccine hesitancy undermines this effort."
Ladapo said he was grateful for the letter in response, though characterized some statements as misleading and others as completely incorrect.
"We'll be responding to those in detail, and my office will be happy to share that response with you," Ladapo told the committee. "But I want to communicate with you, that literally they actually reflected one of the problems we've had in this pandemic, and one of the issues with trust with the CDC and FDA.
"There are statements in there that are factually incorrect, and there are others that are … unconscionably misleading, and we'll be highlighting those."  
Broward Democratic Sen. Rosalind Osgood, reflecting that she was very impacted privately and publicly by the pandemic, asked Ladapo if complaints were made against his medical license for providing misinformation on COVID vaccines.
"One of the things we've seen during the pandemic is that a strategy for retaliation is to contact boards and try and silence physicians by amping up the pressure, if you will, through boards," Ladapo said. "I would be surprised if no one's complained about me. I suspect many people probably have."    
The committee's Republican majority voted in favor of Ladapo's confirmation.