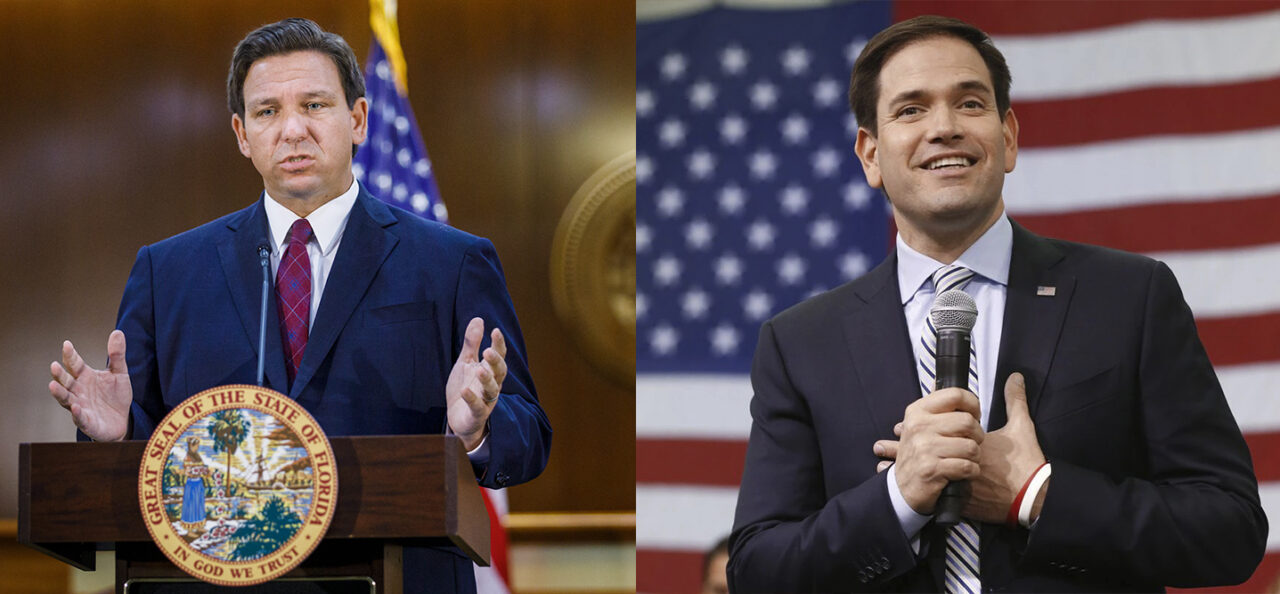 'Obviously, he doesn't deal with foreign policy every day as Governor.'
Florida's senior Senator isn't on board with the Governor's evolving position on the war in Ukraine.
During an interview on The Hugh Hewitt Show, Marco Rubio rebutted Gov. Ron DeSantis' skepticism about the ongoing conflict, weighing in on whether DeSantis took his antiwar position for political reasons, and whether the war is simply a "territorial dispute."
When asked about DeSantis' political calculus — with Hewitt suggesting DeSantis was trying "not to upset the neo-isolationist voter" — Rubio noted Tallahassee doesn't deal with world affairs.
"I don't know what he's trying to do or what the goal is. Obviously, he doesn't deal with foreign policy every day as Governor. So I'm not sure. I can't speak to that. I can't compare that to something else he did or said over the last few years because he doesn't deal with it every day," Rubio said.
Rubio also took issue with Desantis' assertion the war between Russia and Ukraine is a simple "territorial dispute."
"It's not a territorial dispute … any more than it would be a territorial dispute if the United States decided that it wants to take over Canada or take over the Bahamas. Just because someone claims something doesn't mean it belongs to them," Rubio contended during Tuesday's talk.
Rubio's read diverges from the one DeSantis provided to Fox News host Tucker Carlson Monday.
"While the U.S. has many vital national interests — securing our borders, addressing the crisis of readiness within our military, achieving energy security and independence, and checking the economic, cultural and military power of the Chinese Communist Party — becoming further entangled in a territorial dispute between Ukraine and Russia is not one of them," DeSantis said.
Rubio frames Russia's action toward Ukraine differently.
"This is an invasion. The Russians basically decided that 'we want a government in Ukraine that we have control over.' And their goal was, 'We're going to go in, we're going to topple their government or they're going to abandon the country and then we'll install a puppet through some fake election and then they'll be in our orbit of influence,'" Rubio said.
"And so it's not the same as two countries arguing over boundaries that were settled in some treaty 50 years ago. I mean, this is basically the Russians want Ukraine to be under their thumb," Rubio added, noting that the issue really heated up in 2014 when Ukraine wanted to join the European Union.