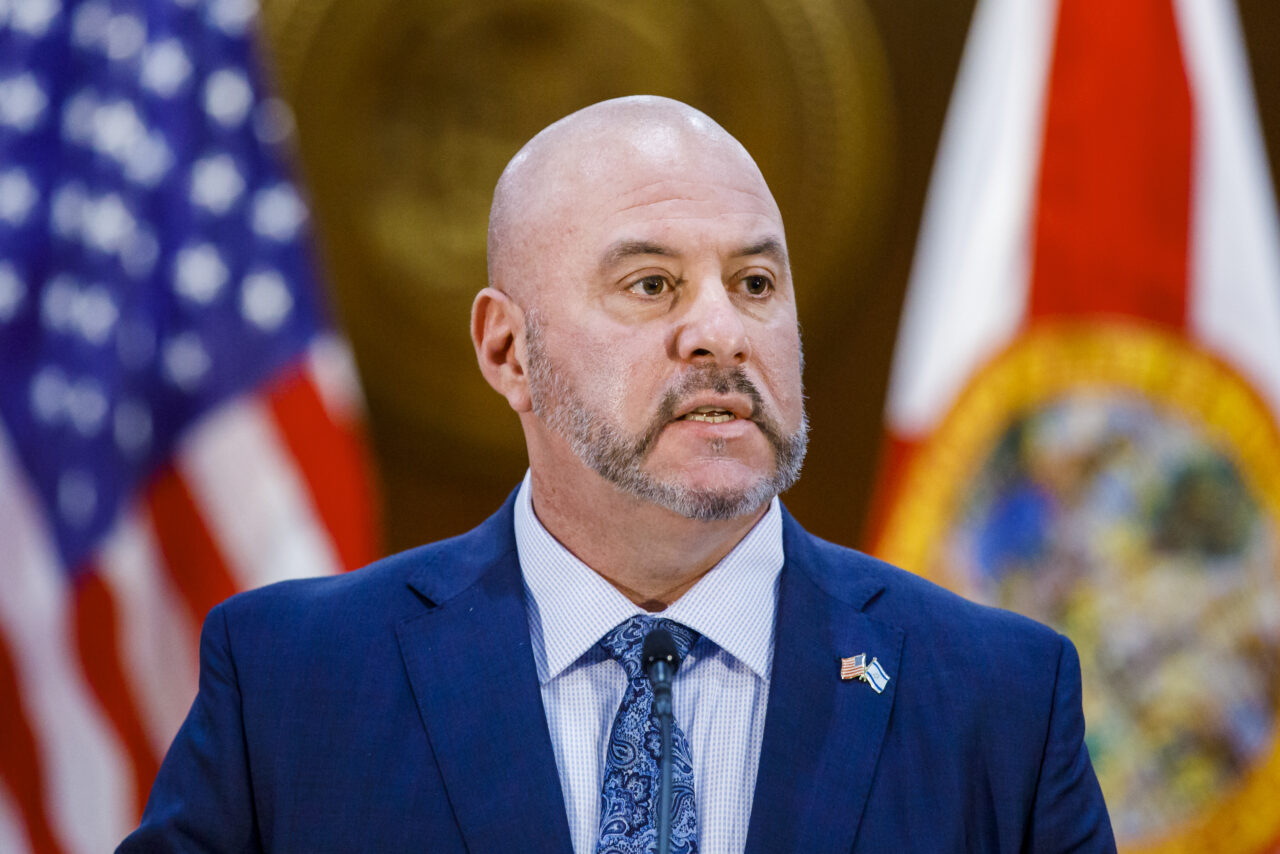 Thompson recently filed an amendment to his bill that would ban any political party that has worked to suppress voting.
Republican Sen. Blaise Ingoglia is mocking a Democratic colleague, claiming an amendment she filed to one of his bills is evidence of "bi-partisan support to cancel the Florida Democrat Party."
That was the headline on a press release from Ingoglia's Office, which responded to Sen. Geraldine Thompson's amendment to his bill, "The Ultimate Cancel Act" (SB 1248).
Ingoglia's version would cancel any political party that ever used slavery as a part of its platform. While that is indeed true of the Democratic Party, the slavery-era version of the party is quite different from the current Democratic Party.
Thompson's amendment, instead, would ban "any political party that has worked to suppress voting, thereby maintaining the last vestiges of slavery," a clear jab at her colleagues across the aisle in the Republican Party.
But rather than getting defensive, Ingoglia employed a healthy dose of sarcasm to her amendment.
"I wholeheartedly agree with Sen. Thompson and I look forward to supporting this amendment in committee. As a matter of fact, I may even co-sponsor it," he said.
"Under Democrat leadership, Florida instituted a poll tax in 1885 that would stay in place for over 50 years. The idea of poll taxes and literacy tests is abhorrent, and yet the Democrats have not only endorsed these ideas, they passed these laws and enforced these atrocities for decades. Another great reason the Florida Democrat Party should be canceled."
The debate is turning into quite the back-and-forth.
Ingoglia himself has made clear his bill wasn't meant to punish those who supported slavery, but rather to beat Democrats at their own game, noting previously that "Democrats wrote the unwritten rules of cancel culture."
"No matter what you do today, you should be judged by the sins of your past," Ingoglia said, referencing what he perceives as the Democratic Party ideology. "If you applied the same metric to the Democratic Party, we should be canceling the Democratic Party itself."
But Thompson flipped that on its head, arguing Republicans have a more recent reason to be canceled. She said voters want lawmakers "to protect their constitutional rights, including the right to vote."
But she argued Ingoglia's bill does the opposite, saying it's his wish to "own the libs."
"I must stress that Abraham Lincoln signed the Emancipation Proclamation — and nobody owns me," she said.
Those comments are what prompted Ingoglia to respond with his own quips.
While Ingoglia's comments about Florida Democrats and poll taxes and literacy is mostly accurate, even if simplified, it does ignore some important facts. 
Florida did indeed utilize both poll taxes and literacy tests, both of which severely limited the ability of Black Floridians to vote. And Democrats were in power in the state during that time. 
But there was a split in the Democratic Party that can be traced as far back as the Civil War. That split continued from the 1960s through '80s, a time period which saw Republican become the more conservative party, rather than the Democrats.
What began as a rift in the Democratic Party, between Northern Democrats who opposed slavery and Southern Democrats who favored it, eventually shifted into ongoing changes through the Civil Rights movement. When Democrats embraced civil rights, most notably the Civil Rights Act, White southerners left the party in droves.
Indeed, it was a Democratic President from the South, Lyndon Johnson, who signed the Civil Rights Act, with support from many Republicans of the North but none from the South.
Ingoglia's bill has yet to be voted on in any committee. It has four stops before heading to the floor. As of Tuesday, there has yet to be a House companion filed.