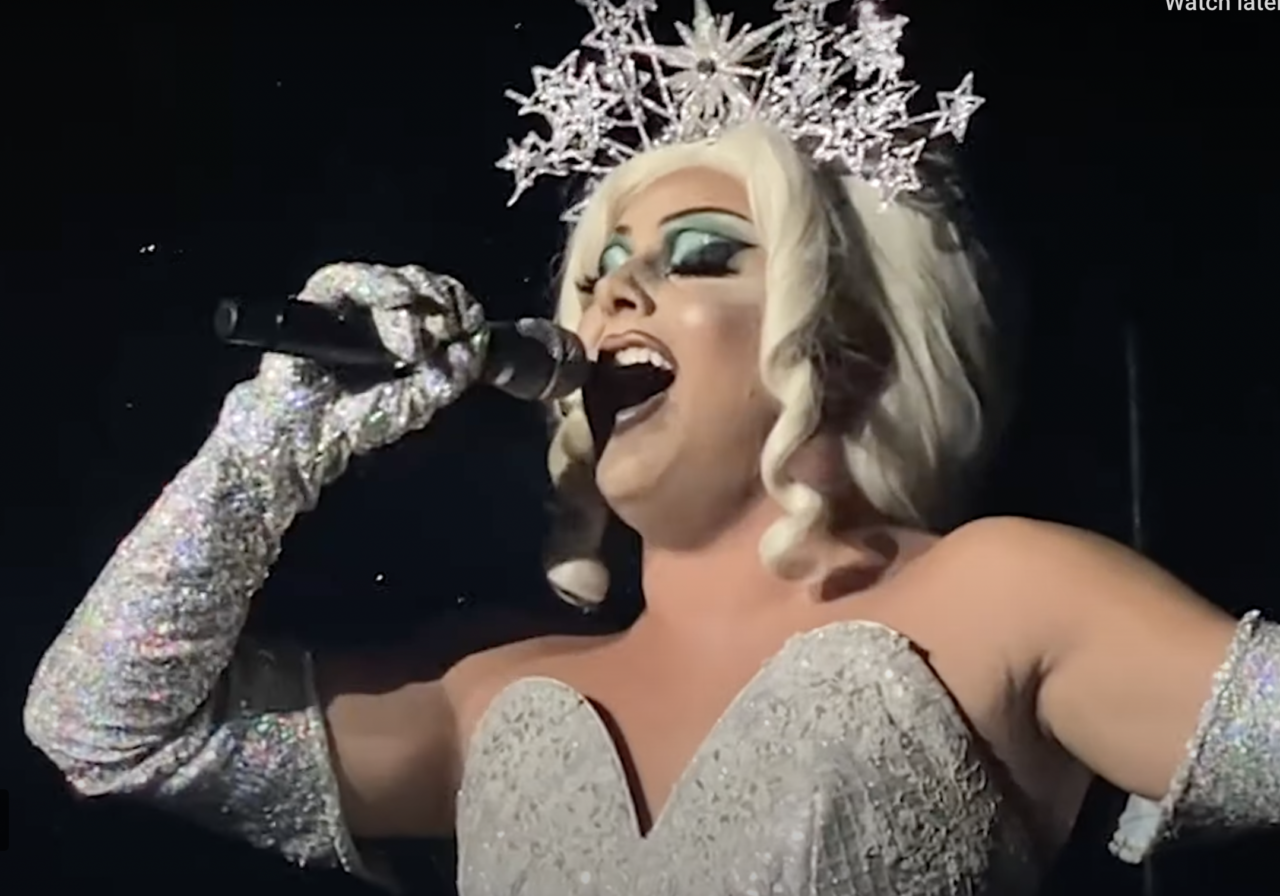 Critics say the complaint is a baseless stunt.
Gov. Ron DeSantis' administration wants to revoke the liquor license of a Miami hotel connected to a Christmas drag show.
The Department of Business and Professional Regulation filed an administrative complaint against Hyatt Regency Miami alleging "A Drag Queen Christmas," performed at the James L. Knight Center on Sept. 27, violated state law by allowing minors in the venue.
That doesn't automatically or immediately end the hotel's ability to serve alcohol, but starts the process first threatened by the DeSantis administration in December.
"The revocation of the Hyatt Regency Miami license is subject to the procedures of Florida's Administrative Procedure Act," explained DBPR spokesperson Beth Pannell. "Today's administrative complaint kicks off that process."
Officials with the hotel said they continue to have a license for now and plan to sort concerns out.
"The James L. Knight Center, including programming and ticketing, is managed by a third-party operator.," said Amir Blattner, general manager for the Hyatt Regency Miami. "The hotel is the food and beverage concessionaire at the James L. Knight Center.
"We can confirm the hotel's liquor license remains in effect and has not been revoked. We are reviewing this complaint and will address the situation directly with the state's Department of Business and Professional Regulation as part of administrative review process."
The complaint asserts a number of incidents at the show violated state law regarding businesses that "injure the health or the community" or become "manifestly injurious to the morals or manners of the people."
That included a performance of "Screwdolph the Red-Nipped Reindeer," a parody song that identified reindeer named "Dildo" and "D**ks-in," and described a "shiny bust."
The complaint also alleges performers exposed prosthetic breasts, included a performance digitally penetrating a synthetic genital, and showed off buttocks to the audience. It also says performers graphically depicted "childbirth and/or abortion."
LGBTQ advocates slammed the state action against the hotel.
"How far will he take this crusade in his desperate attempt to outrace his inevitable presidential primary opponents?" asked Equality Florida Press Secretary Brandon Wolf.
"Will he raid movie theaters because parents take their teenagers to see R-rated movies? Will he punish electronics stores because parents buy their children certain video games? How many businesses will DeSantis target, how many families will he force to co-parent with the government in his quest to manufacture right wing hysteria that he can monetize and weaponize?"
The DBPR complaint said the problem was the show being marketed as "all ages." While advertising later was changed to say it was for an audience that was 18 or older, the complaint alleges minors were allowed to attend with an adult.
"During the Show and in the presence of persons less than 16 years of age, performers appeared on stage wearing sexually suggestive clothing and prosthetic female genitalia," reads the complaint. "The Show features numerous segments where performers engaged in acts of sexual conduct, simulated sexual activity, and lewd, vulgar, and indecent displays."