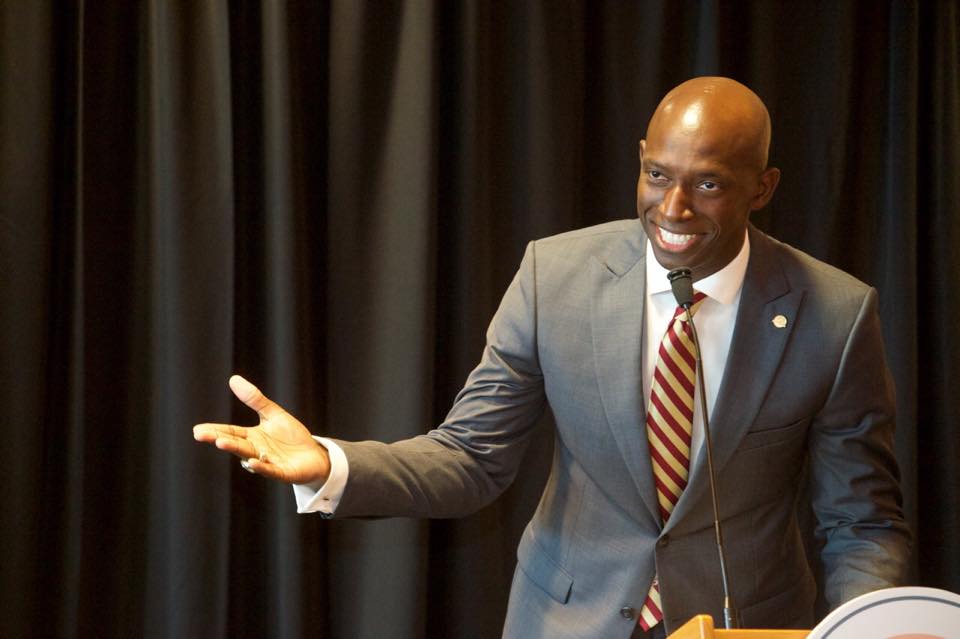 Political novice Rudy Theophin didn't mount much of a challenge.
Miramar Mayor Wayne Messam trounced a political novice Tuesday to win a third term.
With all precincts reporting, Messam won 90.6% of the vote to the 9.4% that Rudy Theophin garnered. The municipal elections also officially returned Alexandra Davis to City Commission Seat 4. She was unopposed.
Municipal elections in Broward County are nonpartisan but Florida Democratic Party Chair Nikki Fried's congratulations to all winning Democrats in the county certainly applies to Messam.
"It's a good day to be a Florida Democrat!" she said, in a prepared statement. "Tonight's victories show how Florida Democrats can win in every corner of the state when we organize and stand united."
Messam, who has a general contracting business, far outraised Theophin, who works in financial services with OneBox Funding.
Theophin raised a total of $1,600, final campaign finance reports show. Messam, however, held nearly $74,000, according to a final campaign report.
Messam, who briefly made a bid in 2020 for the Democratic nomination for President, has been leading the southwest Broward County city since 2015. He is the city's first Black Mayor.
The Sun-Sentinel has credited him with the city's success as a magnet for corporate headquarters.
More large corporations have their operations in Miramar than any other South Florida city, according to the Sun-Sentinel's 2019 endorsement for Messam. Royal Caribbean Cruises, Comcast and Spirit Airlines call the city of 135,000 home.
Messam has a biography with broad appeal.
He is a first-generation American, born to Jamaican immigrants. His father worked the sugarcane fields as a migrant contract worker. Messam was a member of Florida State University's 1993 national championship football team. When he's not on the dais, he's working as a general contractor, running Messam Construction.
Messam's bid to get on the 2020 Democratic presidential ticket was suspended nine months after he announced it, though, as he failed to qualify for any of the Democratic debates.
But locally, success looks easy. Like this one, his last election wasn't much of a contest either.
Messam won a resounding 86% of the vote for his second term, soundly beating Josue LaRose, whose political career was the target of the satirical Colbert Report in 2012.