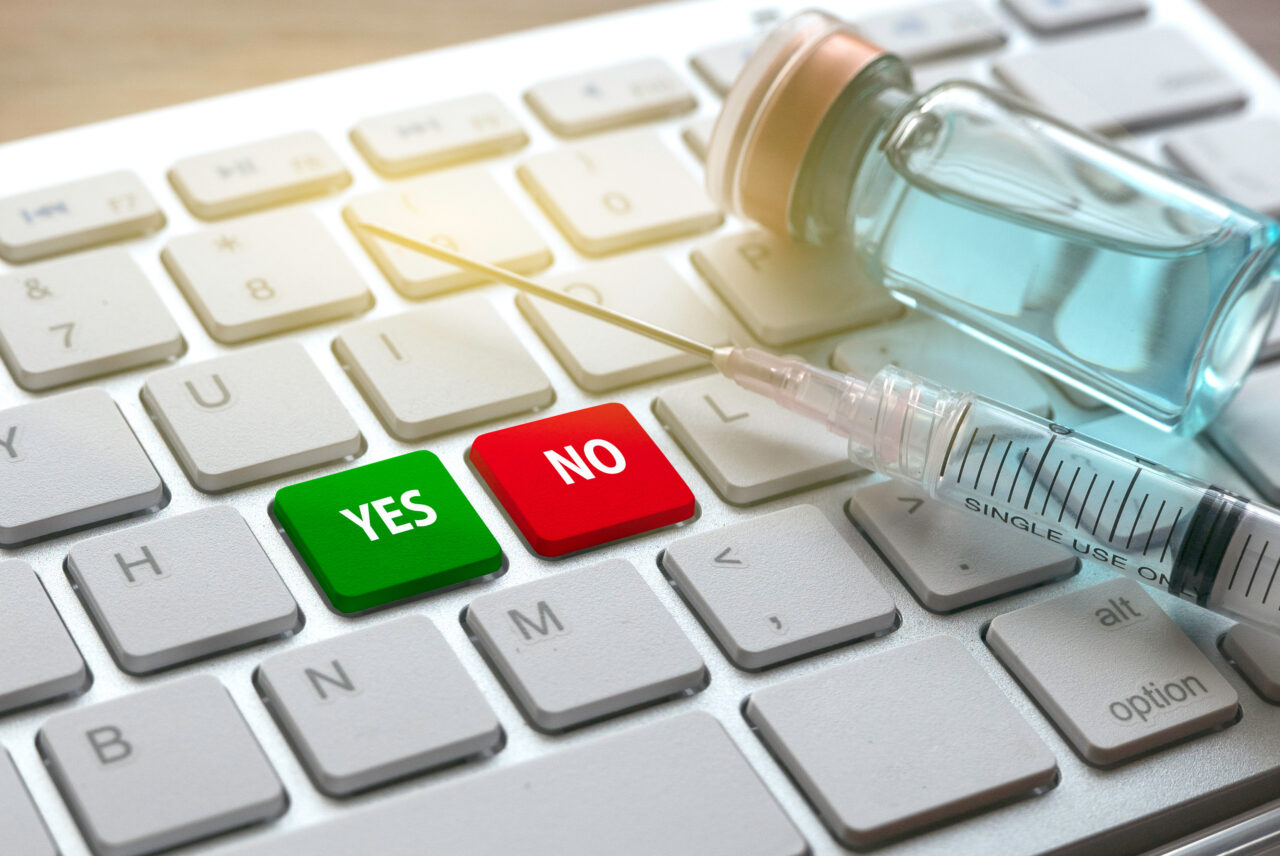 Misinformation also continues to circulate.
With the three-year anniversary of the COVID-19 pandemic approaching, a University of South Florida (USF) survey found many Americans still question the safety of vaccines, most are still at least moderately concerned about the virus, and opinions are largely divided on political lines.
The survey, conducted Feb. 27 through Mar. 9 among 2,500 American adults, found 58% of respondents were still at least "somewhat concerned" about new variations of the virus and 61% were concerned with a new surge in cases. However, only 10% of respondents now say COVID-19 poses a "high risk" to the general public. Still, 44% believe there is moderate risk.
On vaccines, nearly one third (31%) of Americans are either "not very" or "not at all confident" COVID-19 vaccines are safe. Likewise, 36% say they are "not very" or "not at all confident" in COVID-19 guidance from the Centers for Disease Control and Prevention (CDC) and other public health officials.
Still, a slight majority of Americans do believe vaccines are safe and effective for children, with 57% saying such vaccines are necessary to prevent COVID-19. A full 54% say the vaccines are effective for children, while 55% believe they are safe.
How individuals answered those questions though, remains largely reliant on political identity or affiliation. As has been the case throughout the pandemic, Democrats expressed greater confidence in public health guidelines and vaccine safety and efficacy, while Republicans were more likely to distrust vaccines and health officials and were more likely to downplay the pandemic.
Where 71% of Democrats said the virus carries a high or moderate risk to the public, only 40% of Republicans agreed.
On believing vaccines were safe, 88% of surveyed Democrats said they were, while only 49% of Republicans believed the same.
Likewise, 89% of Democrats expressed confidence in public health officials' guidance, while just 43% of Republicans had that same trust.
Only 47% of Republicans are concerned about a new surge in cases, while 81% of Democrats expressed at least some worry.
And just a quarter of Republicans said they were "very likely" to receive regular COVID-19 booster shots, while 61% of Democrats said they would.
The USF survey also evaluated misinformation and found it remains widespread. The survey asked about several statements the CDC has classified as false.
It found that 55% of Americans wrongly believe that contracting COVID-19 builds better immunity than getting a vaccine; 43% believe vaccines are causing new variants; 42% believe vaccines contain "live" strains of the COVID-19 virus; and 35% believe vaccines cause people to get sick with the virus.
There were also significant wrongly held beliefs that a vaccine will cause a temporary "positive" test result for the virus (34%); that vaccines cause infertility (24%); and that the vaccine contains a microchip (13%).
The survey did not break those beliefs down by political affiliation.
The survey has a margin of error of +/-2 percentage points.