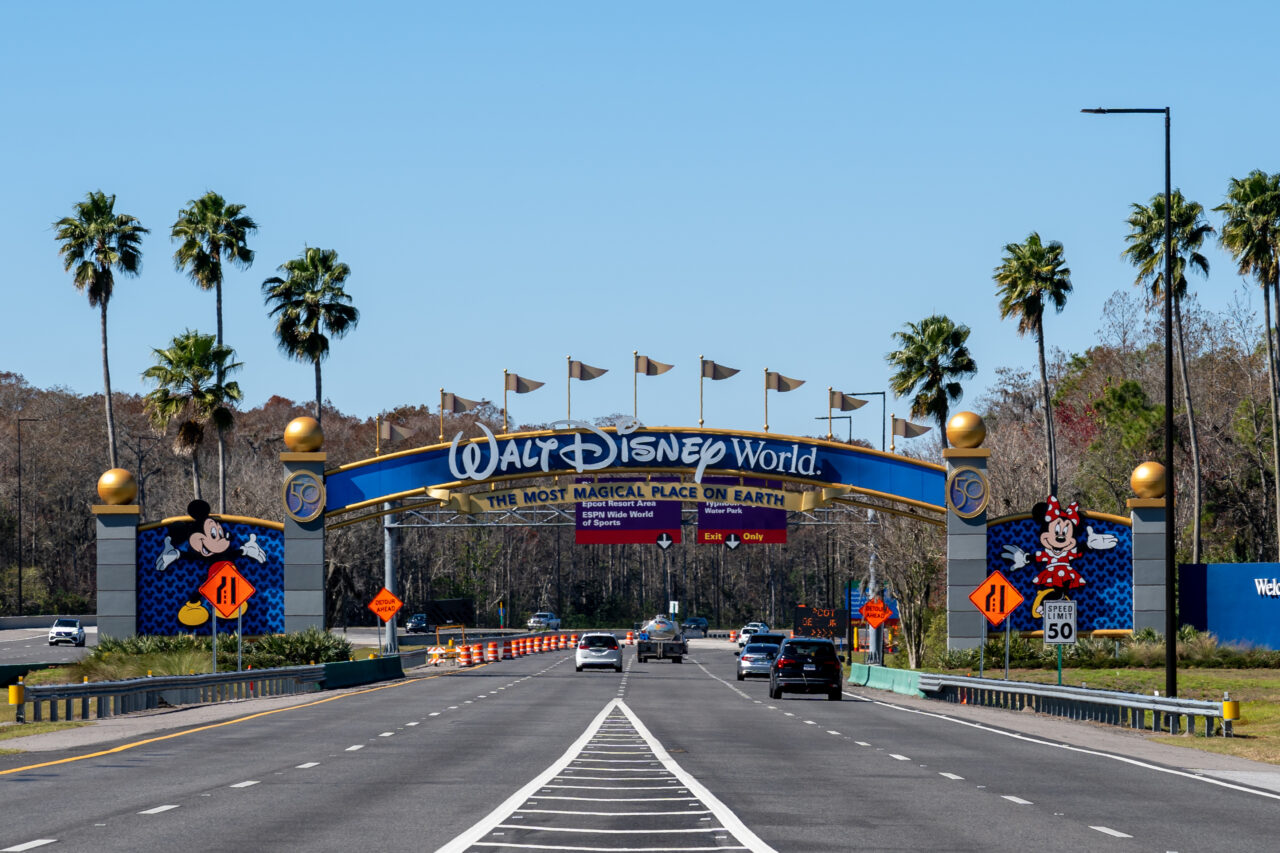 Christopher Martin livestreamed getting banned from Disney World on his social media account, then used the videos as an advertisement to sell more items from his online store.
Already facing a lawsuit from Disney, social influencer and online retailer Christopher Martin was banned from Disney World last week.
"From this point forward you are no longer allowed to be on Disney property for any reason. If you get caught here, you will be arrested," a law enforcement official from Orange County Sheriff's office told Martin.
Martin livestreamed the interaction on his social media account and then used the videos as an advertisement to sell more merchandise. Selling those items are what got Martin into a legal fight with Disney in the first place.
Disney is suing Christopher and Hannah Martin for copyright and trademark infringement and accusing them of selling unauthorized products using Disney's copyrighted properties. The couple sells masks with Disney characters, ears that resemble the Mickey Mouse headwear found at the parks and other items.
Disney filed the lawsuit against the online retailers in late December after the company said the couple ignored two cease-and-desist letters and "went so far to apply for registration with the U.S. Patent and Trademark Office," for their Sparking Diamonds logo, which Disney said deliberately resembles the iconic Disneyland logo.
In court records, the Martins denied Disney's allegations, arguing in their defense that they "only used a limited portion of Plaintiff's copyright therefore they were permissible under the fair use doctrine of the U.S. copyright statute." The couple also said their products were parody, satire or transformed the Disney source material into "something completely new," making their usage of Disney copyrights legal.
"I didn't know I need authorization for non-trademark mouse ears. What world do we live in?" Martin wrote on social media. 
Martin posted an angry social media rant while wearing his sparkly mouse ears. He said he was told the trespass was for annual pass violations. Martin's attorneys, Mason and Richard Wolfe, called the ban "absolutely retaliatory" from the legal dispute.
Disney did not immediately respond to a request for comment for this story.
"We have a strong legal defense, and the law is on our side despite all of Disney's bullying efforts," the attorneys said when asked if the Martins were concerned about a legal fight against a company with such deep pockets.
The Wolfes said they prided themselves in being a family-run law firm that represents the "little guy against the big guy all the time."
The Martins have created several Facebook pages, including one with nearly 275,000 members.
Some had mixed reviews as Martin livestreamed his drama and opened up about his legal troubles.
"This is crazy. You are not the only ones selling ears," one supporter wrote on social media.
"Bro, you got caught red handed selling unlicensed merch and using the park as a backdrop," someone else wrote online.