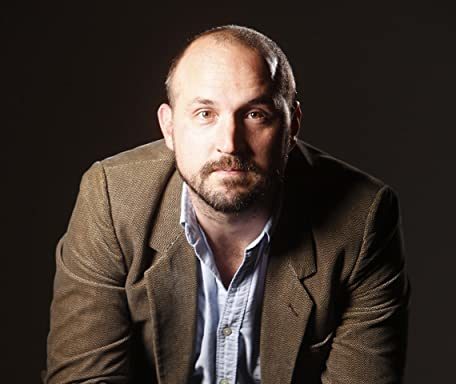 Montgomery called out a press release touting DeSantis' ire over diversity, equity and inclusion programs.
Axios reporter Ben Montgomery was fired over an email response he provided to the Florida Department of Education (FDOE) Press Office calling its press release "propaganda," according to Alex Lanfranconi, the department's communications director.
"This is propaganda, not a press release," Montgomery wrote in an email response Monday, according to a screen shot Lanfranconi shared.
This afternoon, Tampa based @axios journalist @gangrey decided to respond to our press release with the below. pic.twitter.com/XkL5nBwZSs

— Alex Lanfranconi (@AlexLanfran) March 13, 2023
The press release was an "in case you missed it" on Gov. Ron DeSantis hosting a roundtable "exposing the diversity equity and inclusion scam in higher education."
The press release, available in full on the FDOE website, describes diversity, equity and Inclusion (DEI) initiatives as "divisive concepts" in the press release. DeSantis is backing priority legislation this Legislative Session that would, among other changes, ban DEI funding for state colleges and universities. 
"These concepts are in no way inclusive, and instead force exclusion and division within higher education, and do not in any way contribute to learning or knowledge," the press release reads, going on to say that, "no funding from hardworking, tax-paying Floridians, including the parents of higher-education students, should be spent on these divisive initiatives."
A quote from Education Commissioner Manny Diaz asserts DEI initiatives focus "on ideology over merit."
Montgomery's brief bio and link to his Axios email was still up on the Axios website as of late Wednesday afternoon.
Montgomery confirmed his termination to Creative Loafing, lamenting that it "gives the trolls another scalp.
"I'm pissed," Montgomery told CL. "I'm pissed that it makes the press look weak, and I'm pissed about the message this sends about the chilling effect this kind of intimidation from the governor's office has on solid, truthful reporting."
Montgomery also told CL he won't go back to Axios, even if the backlash from the firing compels his old boss to renege.
Montgomery all but confirmed his departure on Twitter before news officially broke on Wednesday.
"Some personal news: I made crepes this morning for the first time in years. Strawberry compote and whipped cream. They were delicious," Montgomery tweeted in comment to a tweet from a reporter announcing his firing. 
Some personal news: I made crepes this morning for the first time in years. Strawberry compote and whipped cream. They were delicious. https://t.co/1rG4idEZsr

— Ben Montgomery (@gangrey) March 15, 2023
Responses rolled in quickly, most commenting on the fine art of crepe-making. But some commented on the meaning behind Montgomery's controversial email.
"You weren't wrong," one person wrote. 
"Thanks for factually responding to DeSantis," wrote another. 
Some criticized Axios for giving Montgomery the pink slip for, as one commenter explained it, "telling it like it is."
Another person who said they were a public relations professional said they "would actually value feedback such as you shared. It may be painful to hear, but it's way more helpful than hearing nothing but the faint sound of emails being deleted."
"Some heroes make crepes," wrote another, adding a thanks for "speaking truth to power."
Montgomery covered Tampa Bay news for Axios and was the co-creator of the outlet's hyper-local Tampa Bay newsletter. He is a former enterprise reporter for the Tampa Bay Times where he was perhaps most known for his work uncovering abuses at the now-defunct Dozier School for Boys. And he's the author of the book, "A Shot in the Moonlight" about how a freed slave and a confederate soldier fought for justice in the Jim Crow South.