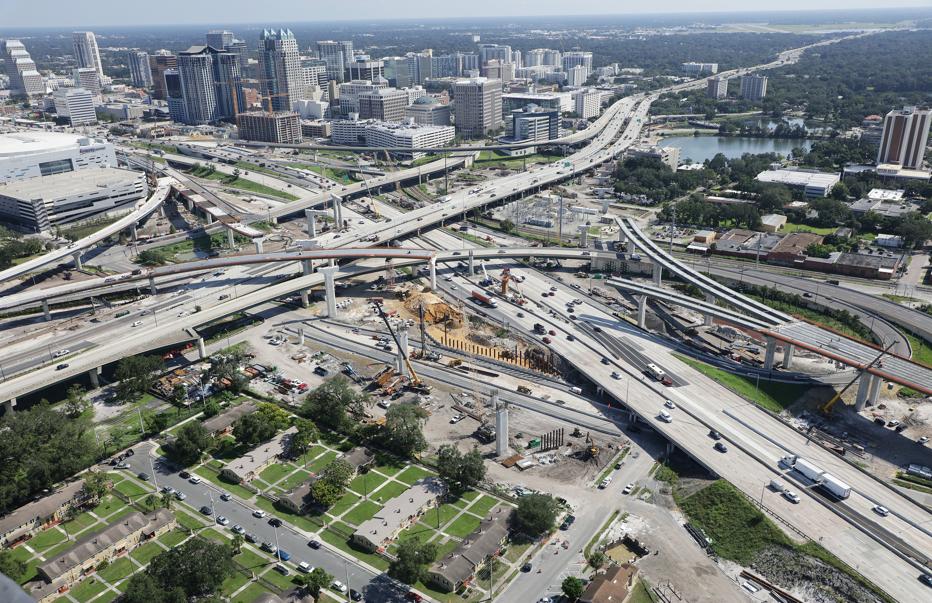 'It'll prevent gridlock, prevent more encounters, prevent the weaving and changing lanes.'
The left lane is for passing. That's the takeaway from a new bill moved with a 15-0 vote by a House panel.
HB 421, entitled "Driving on the furthermost left-hand lane of a roadway," is intended to put a stop to drivers who get in the left lane when they aren't passing motorists.
"On a road, street, or highway having two or more lanes allowing movement in the same direction with a posted speed limit of at least 65 miles per hour, a driver may not continuously operate a motor vehicle in the furthermost left hand lane, except when overtaking and passing another vehicle, when preparing to exit the road, street, or highway, or when otherwise directed by an official traffic control device," the bill from Rep. Jenna Persons-Mulicka reads.
The Naples lawyer told the House Transportation & Modals Subcommittee Wednesday that the legislation was necessary to preserve a safe flow of traffic. The current language is "difficult to enforce" and "confusing," leading to this legislation to "clarify" that the left lane on highways with speed limits of 65 and over is for passing only.
"It'll prevent gridlock, prevent more encounters, prevent the weaving and changing lanes," Persons-Mulicka promised.
Some exceptions apply. Emergency vehicles and highway maintenance vehicles can still drive in the left lane with impunity. And people can and should still use the left lane to pass motorists in right hand lanes.
"If you saw a passing only sign, that sends a clearer message," Persons-Mulicka said in response to questions in the committee.
The fine is nominal for this infraction. It could be as low as $60, but added fees could push that number to $158.
"Under current law if you do not move over while you're being overtaken, that is a moving violation, and you could be fined if you do not move over," Persons-Mulicka noted
A committee bill analysis ahead of the meeting pointed out potential problems with the legislation. An amendment offered cleanup regarding the word "continuously" in the original bill, and clarifying that "high-occupancy-vehicle (HOV) lanes" would be exempt, meaning that the lane to the right of the HOV lane would be the passing lane.
The House bill has one more committee stop before the floor. The Senate version (SB 464) was introduced by Keith Perry last week, and it has three stops ahead before full Senate consideration.
If this bill becomes law, it will take effect Jan. 1, 2024