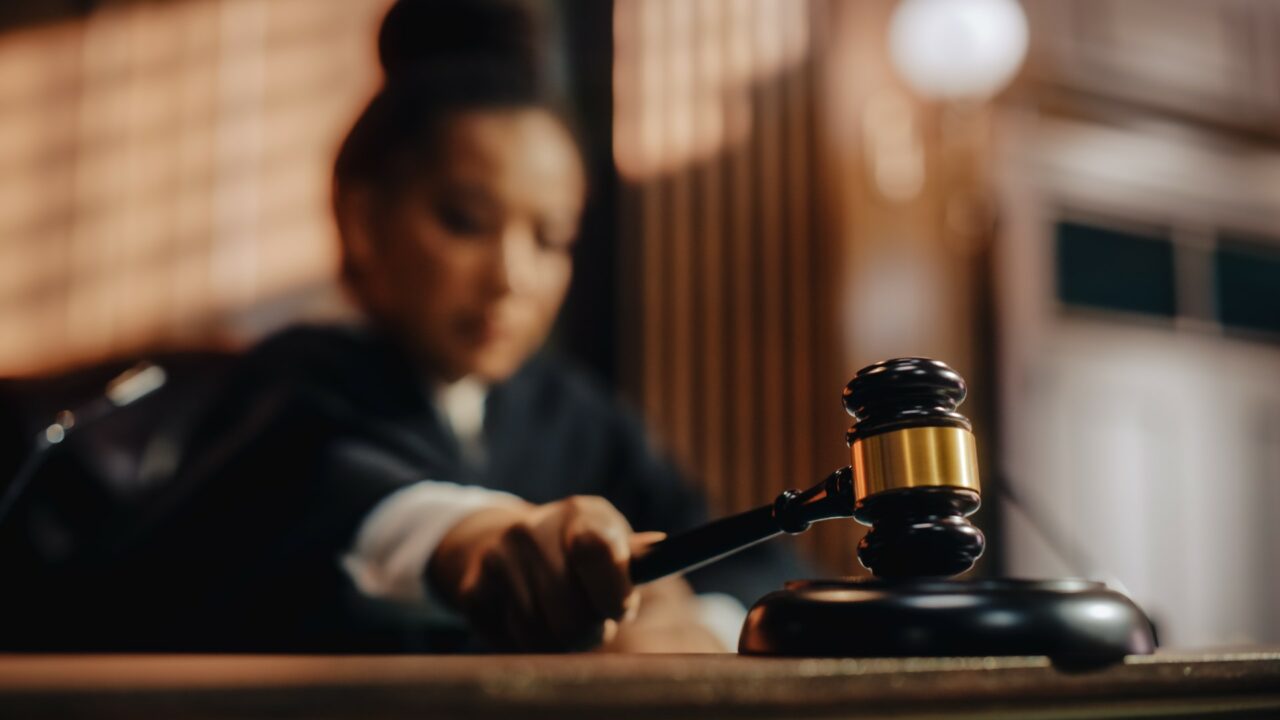 Bold new tort reform legislation would prioritize people and small businesses over attorneys and opportunists and make our legal system work better.
Lawsuit abuse has turned Florida into a legal 'hellhole' according to the American Tort Reform Association (ATRA), and they are not wrong. It is no secret that frivolous lawsuits have been one of the leading factors in driving up the costs of goods and services and slowing job growth.
Over the years, Florida families have borne the burden of these lawsuits clogging up the judicial system and creating unnecessary gridlock that delays hearing important cases. According to a new report by the ATRA, lawsuit abuse costs Florida households more than $5,000 annually and costs the state more than 173,000 jobs annually.
However, a new legislative proposal, introduced by Gov. Ron DeSantis and supported by Speaker Paul Renner, will help change that. The tort reform package being considered by the Florida House of Representatives would, if passed, institute Florida's most significant reforms to the legal system in decades, and I applaud Renner for supporting this legislation. The proposed reforms would implement much-needed safeguards against excessive litigation and flippant lawsuits and place people and small businesses over self-motivated opportunists and attorneys that abuse the system for profit. It will also free up our court system to take on the most important cases in our community.
There are many ways in which these bold new reforms would improve the court system and benefit Florida.
First, by eliminating one-way attorney fees for all lines of insurance and attorney fee multipliers, this legislation will disincentivize frivolous lawsuits and realign Florida's insurance market to promote more competition. Currently, throughout the Sunshine State, activist attorneys take advantage of Florida's one-way attorney fee statute to prey on vulnerable Floridians to prolong litigation and increase their profit margins.
This proposal will modernize Florida's "bad faith" law to even the playing field between plaintiff attorneys and insurance companies, incentivize good faith between both parties, and promote the consumer's best interest by ensuring suits are finalized reasonably — preventing the never-ending cycle of suits and countersuits. This provision would also maintain consumer-focused protections to ensure that true bad actors are held accountable.
Secondly, the legislation would promote fairness and help shield small businesses from excessive and unnecessary damages. Under current law, opportunists and fraudsters abuse the system and take advantage of small businesses by filing lawsuits alleging personal injury, even if they are up to 99 percent at fault. This is devastatingly costly in our state, where, from 2010-2019, courts awarded the most nuclear verdicts (defined as jury verdicts of over $10 million) out of any state in the nation, beating out California for the top spot, even with half its population.
In the many cases where businesses are not responsible for most of the fault, these high-dollar awards for damages are excessive and place exorbitant costs on the backs of small businesses, taking away millions of dollars from our local economy and costing thousands of jobs.
This new bill will prohibit any party found to be greater than 50 percent at fault from recovering damages. This provision will help promote fairness and dissuade opportunists looking to take advantage of accidents to be awarded excessive amounts of money from the local business that are so precious to our community.
Our state, which leads the country in the number of television ads for legal services and the most money spent by trial lawyers on the ads, has a legal climate that puts opportunists before small businesses. As a result, far more than any other state in the country, we see firsthand how much money and resources are drained from the economy and wasted on excessive and often unnecessary lawsuits.
The new tort reforms Gov. DeSantis and Speaker Renner put forward will help reverse this dangerous course and make the court system work better for everyday Floridians and the small businesses that power the Sunshine State.
I applaud their efforts in addressing senseless predatory lawsuits that exploit hardworking Floridians.
___
Rep. Carolina Amesty represents District 45 in the Florida House.