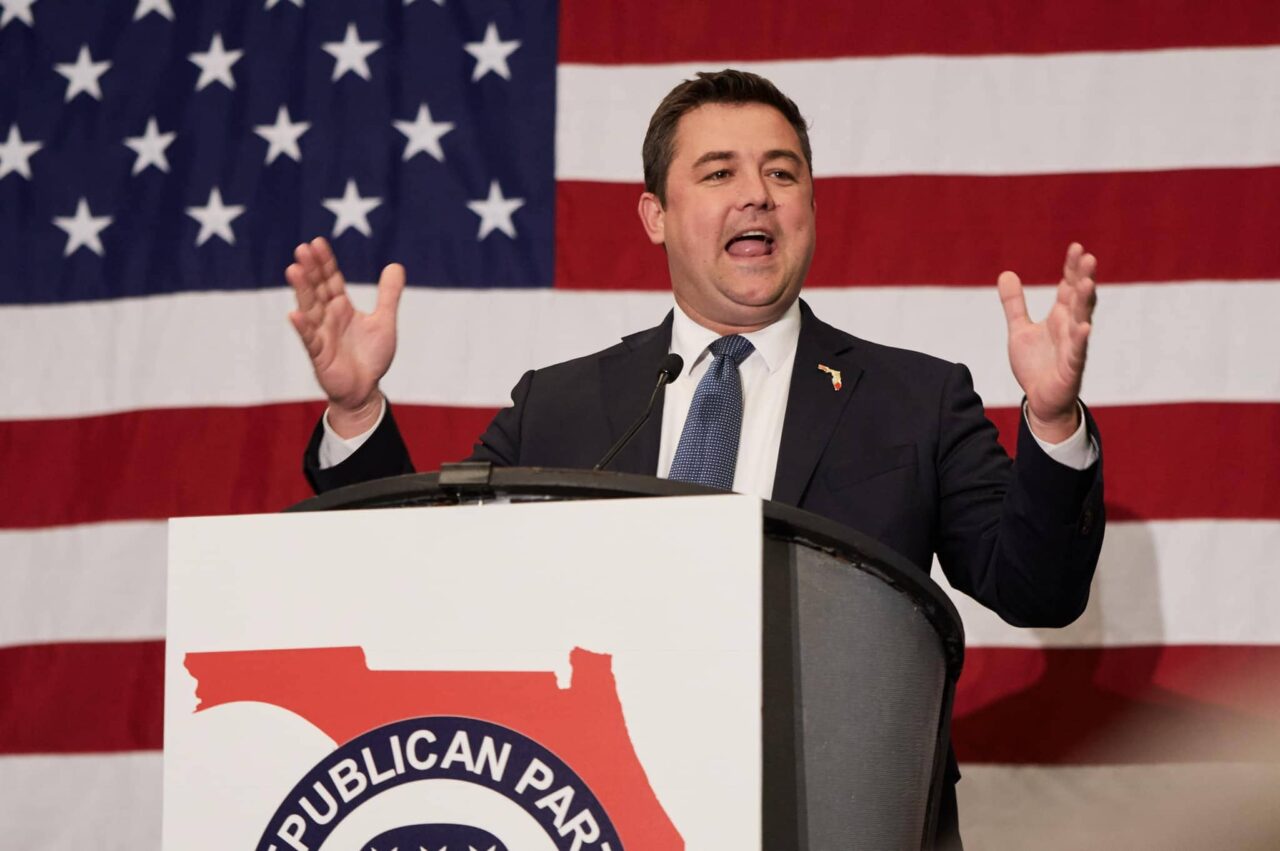 He will be in Arlington with City Council candidates Ken Amaro, Ron Salem.
The Chairman of the Republican Party of Florida is Jacksonville-bound Tuesday for Election Day.
Christian Ziegler will start his day in the city, showing that the state organization is behind local Republican candidates as voters hit the polls.
He will join City Council Vice President Ron Salem, candidate Ken Amaro, and others appearing Tuesday when polls open at 7 a.m. in Arlington, at 7535 Fort Caroline Road.
Amaro and Salem both will close out their races Tuesday as each faces a Democratic opponent.
Amaro is up against realtor Alton McGriff, and has enjoyed a nearly 10-to-1 fundraising advantage. The Republican also has the advantage of 42 years as a broadcast journalist with First Coast News, where he was known for investigations and a straight-talking persona. He is looking to flip the District 1 seat held by Democrat Joyce Morgan for eight years. Morgan is running for Duval County Property Appraiser.
Salem seeks his second term on the body and the City Council presidency should he win, as he did in 2019 by double digits.
This time around, he's up against Joshua Hicks, whose last campaign ended with a decisive loss to current Secretary of State Cord Byrd in a House race. Salem spent more than $335,000 on the race, according to records kept by the Duval County Supervisor of Elections, while Hicks spent less than $130,000 total.
At least at this writing, no Republican candidates for Mayor or Supervisor of Elections are slated to be at the polling place with Ziegler. Four Republicans are running for Mayor, including Jacksonville City Council members LeAnna Cumber and Al Ferraro, Jax Chamber CEO Daniel Davis and Frank Keasler. Two Republicans, City Council member Danny Becton and former Rep. Jason Fischer, are running for Property Appraiser.
Ziegler won a closely contested race for RPOF Chair last month against Leon County GOP Chair Evan Power, prevailing in a vote of 126-100 at the annual meeting held in Orlando.
Though perceived to be former President Donald Trump's candidate in the race, Gov. Ron DeSantis seems comfortable with him as well, as evidenced by his wife, Bridget, being appointed to the Central Florida Tourism Oversight Board, which has dominion over Disney's interests in the state.
Republicans currently hold a supermajority on the City Council and occupy all countywide offices, and Ziegler clearly would like to see that advantage maintained, despite more Democratic activity than 2019. That year, the party didn't bother fielding a mayoral candidate.