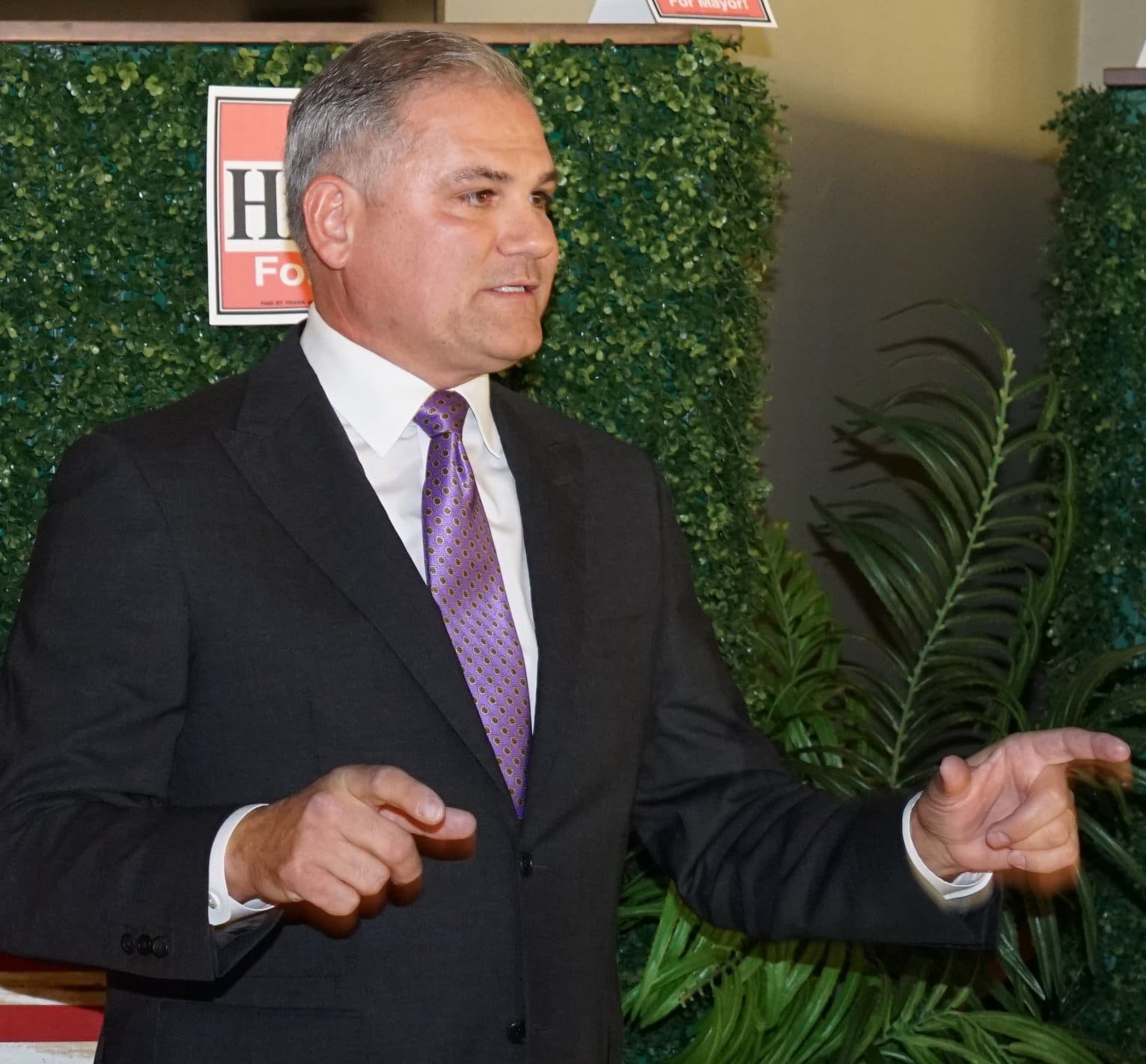 'This is simple math and we're not doing very well on the test.'
Clearwater Mayor Frank Hibbard resigned suddenly Monday morning, less than an hour into the City Council's budget meeting just before 9 a.m.
As a city manager form of government, Hibbard's role as Mayor is to lead the City Council. He was the sole member of the board to express reservation over a new City Hall, a $90 million project that currently has a $60 million deficit.
During discussion, Hibbard called for a brief recess. When the Council returned, he immediately resigned and, as he offered limited explanation, began packing his briefcase.
"This is probably one of the toughest things I have ever done in my entire life, but I know it's right," Hibbard opened. "I am not a quitter, but I'm not the right leader for this Council anymore and I'm concerned where the city is going, because this is simple math and we're not doing very well on the test."
Hibbard was serving the final of his four-year term as Mayor. He previously served as Mayor from 2004 to 2012.
While his resignation stemmed from frustration, Hibbard expressed gratitude for accomplishments over the past three years.
"I've always believed in making sacrifices for public service and I love Clearwater and I love some of the things that we've gotten done. I think Imagine is going to be phenomenal. I think (Jennifer Poirrier) is going to do a great job as City Manager, but in good conscience for my family, for my own health and other things, I can't remain the Mayor," Hibbard said.
His decision does not appear to have been premeditated. Hibbard said he called his wife during the break and said she was "shocked" when he told her of his plan. He confirmed in an interview with the Tampa Bay Times that it was a spur of the moment decision, noting that he won't "have a choice" but to live with his decision.
"This is so out of character for me … I don't do things lightly," Hibbard told the outlet. "I don't want to criticize the council, but it's an overall vision for where the city is going and being fiscally responsible. We talk about affordability and everything else, but we're not doing the things that continue to keep a cap on costs."
Hibbard recommended the City Council appoint "Hoyt," presumably referring to Hoyt Hamilton, a former City Council member who left office last year.
Hibbard said it was important to appoint someone who didn't want to run for Mayor. Hamilton in 2021 won $1 million on a Powerball ticket and was looking forward to retirement and traveling with his wife, according to the Tampa Bay Times.