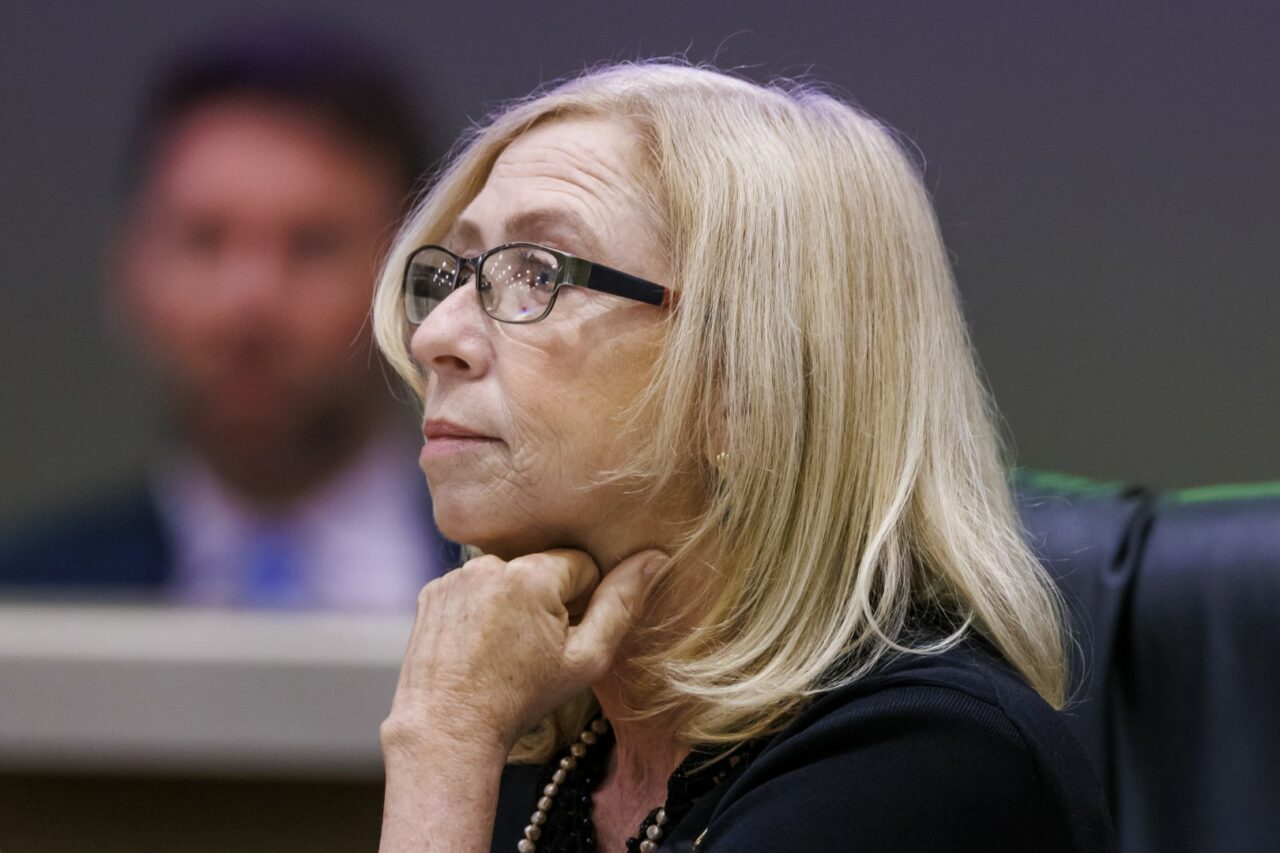 'We often rely on our Senate colleagues to stop bad bills from happening,' Skidmore said. 'This might be one of those times.'
Democrats in the Legislature don't want to lower the age for purchasing long guns. And secretly, they don't think Republicans do either.
Rep. Kelly Skidmore, a Boca Raton Democrat, told the press she does not believe a majority of lawmakers want to revisit the gun-buying age.
"There are many conversations happening in offices all throughout the Capitol on the negative impact if such legislation as that passes," Skidmore said.
The Marjory Stoneman Douglas High School Public Safety Act was signed by then-Gov. Rick Scott in 2018, following a shooting at a Parkland school that left 17 dead. Among other changes, the law raised the age from 18 to 21 to purchase long guns. Shooter Nikolas Cruz, who has since been convicted of the murders, was 19 when he committed the crimes.
A federal appeals court has upheld the ban on purchases by 18- to 21-year-olds.
The issue may be moot. Senate President Kathleen Passidomo last week said the upper chamber won't consider changing age limits for gun purchases. She opposed including that change in a permitless carry bill, and no Senate legislation has been filed on the matter.
But the House Criminal Justice Subcommittee has already advanced legislation (HB 1543) that would reduce the purchasing age. Only Democrats in the committee voted against the bill.
"We often rely on our Senate colleagues to stop bad bills from happening," Skidmore said. "This might be one of those times."
But she said many Republicans within the House quietly want a kibosh on the issue advancing in the lower chamber. Many just don't want to publicly take a vote on such an issue.
House Democrats criticized measures expanding gun rights that are moving forward in both chambers. They argued the reason why Republicans are pushing the bills may be that they have a greater fear of the gun lobby than of deadly shootings.
Discussing the prospect of a permitless carry bill (HB 543) advancing in the House, Minority Leader Fentrice Driskell and Skidmore both told reporters that was an example of lawmakers "trading safety for an A+ NRA rating."
Democrats have pushed alternative legislation (HB 1513) that seeks universal background checks on all gun ownership transfers. But that bill hasn't been heard in any committee.
While sounding pessimistic about the prospects of stopping permitless carry, Skidmore said she expects the existing age limit to stand.
"Pressure is certainly being placed by family members of Marjory Stoneman Douglas victims and others in the state opposed to the age change," Skidmore said. "That pressure will accelerate as Session goes on."