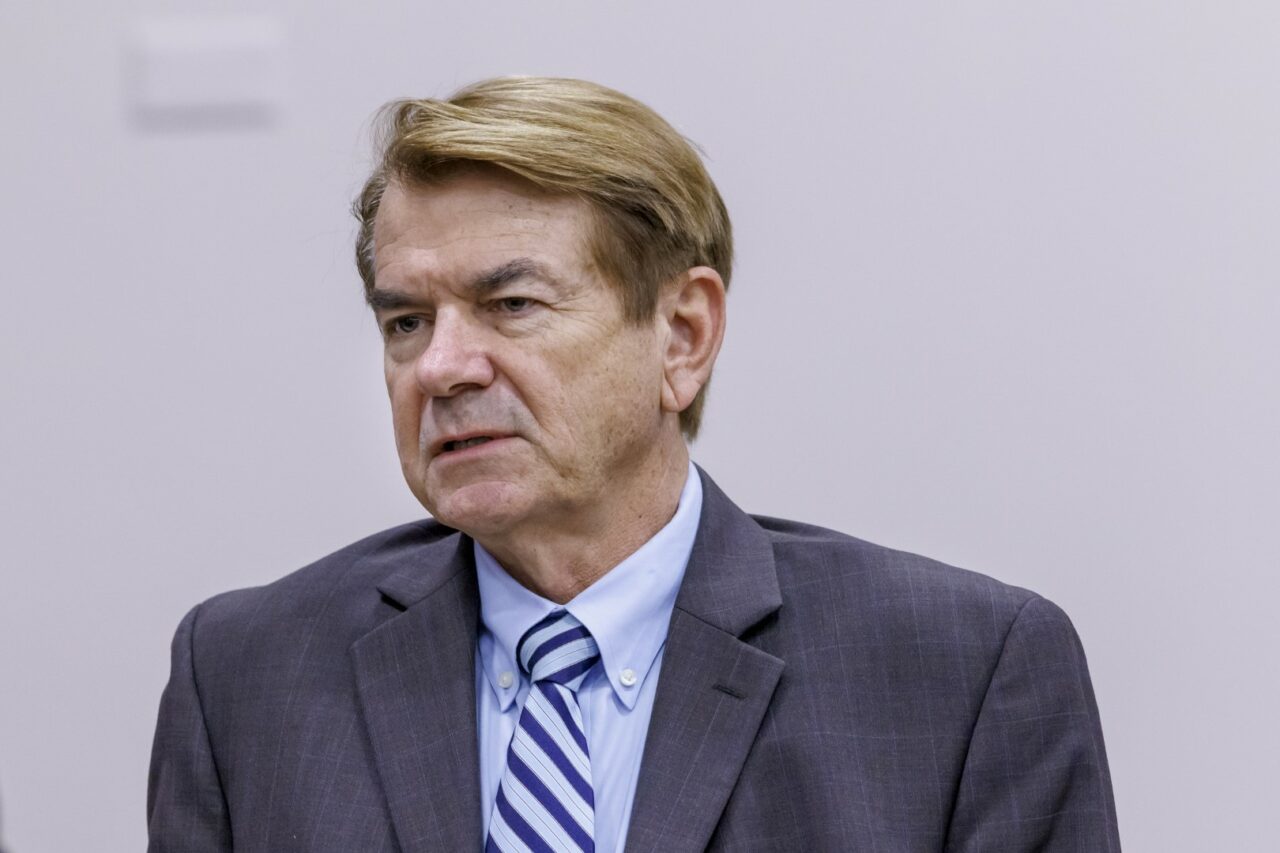 Bumping up on the Indian River Lagoon, seagrass restoration is a focus as well.
Enhanced protections could be on the way for Brevard County's barrier islands under legislation receiving unanimous approval from a House subcommittee.
Indialantic Republican Rep. Thad Altman's HB 1489 would consider the barrier island area as an area of critical state concern, a status already applied to places like the Florida Keys, Apalachicola Bay, Big Cypress and Green Swamp since the program came into existence 30 years ago.
"This part of the barrier islands is one of the most fragile and endangered coastal ecosystems in North America," Altman said to the House Agriculture, Conservation and Resiliency Subcommittee this week. "It's the world's largest aggregation of loggerhead sea turtles — largest nesting area of these very threatened species."
The area would begin at the southern boundary of Melbourne Beach and extend south to the Sebastian Inlet State Park. It used to be one of the largest sea trout fishing areas in the world, but that population has since declined by 90%, he said.
The area also includes the Archie Carr National Wildlife Refuge and the Indian River Lagoon.
"We've lost significant portions of our seagrasses in our fragile ecosystem there," Altman said.
The critical area designation is meant as an extra level of protection.
The area contains development, but is constrained to lower-density and height standards set in the 1980s. Subcommittee members remarked on the substantial amount of support for the bill they're hearing from area residents.
"Just of late, with the development pressure we're seeing, there's efforts and talk of increasing these densities and making it more intensive, as we see throughout the state," Altman said. "This will, I think, prevent bad land use decisions in the future, and it will ensure that whatever decisions are made will protect these very fragile resources."
Bringing these standards wasn't welcomed in the Keys when they went into effect, but Islamorada Republican Rep. Jim Mooney said those feelings have changed.
"Flipside is, we're so happy we have it right now that we do backflips every day," Mooney said.
Bumping up on the Indian River Lagoon, seagrass restoration is a focus as well.
"Quite frankly, it needs all the help it can get," said Jane West, the policy and planning director for 1000 Friends of Florida. "I had the privilege recently of kayaking the Indian River Lagoon with my sons, and could not believe the devastation of the seagrass beds in the Indian River Lagoon. This bill does take steps to address revitalization of seagrass in the Indian River Lagoon."
Dovetailing with HB 1489, HB 1181 would establish a Seagrass Restoration Technology Development Initiative within the Department of Environmental Protection (DEP).
The subcommittee also unanimously approved that bill, brought by Bradenton Republican Rep. Will Robinson. It would create a partnership between DEP, the Mote Marine Laboratory and the University of Florida (UF), and establish the Initiative Technology Advisory Council as part of the program.
"House Bill 1181 seeks to address (seagrass loss) and build upon a strong partnership between nursery restoration practitioners, top marine scientists and our marine community to generate a source of genetically resilient and naturally reproducing Florida seagrass," Robinson said.
Mote and UF would be required to create a 10-year "Florida Restoration Plan" to implement tools and technologies created through the initiative. The project is funded through $2 million in general revenue annually from Fiscal Years 2023-24 to 2027-28.
"What (Mote Marine is) able to do and glean from their research has been nothing short of amazing," Mooney said, noting the laboratory's work in the Keys and that the effort is long overdue.
"To that extent, what people don't understand about seagrass is there (are) multiple reasons why it dies — there's no one-size-fits-all here. That's where Mote Marine has been, in my opinion, at the cutting edge. It's higher salinity, it's more (acidity), there's just thousands of reasons why."
Both bills move on to the House Agriculture and Natural Resources Appropriations Subcommittee.