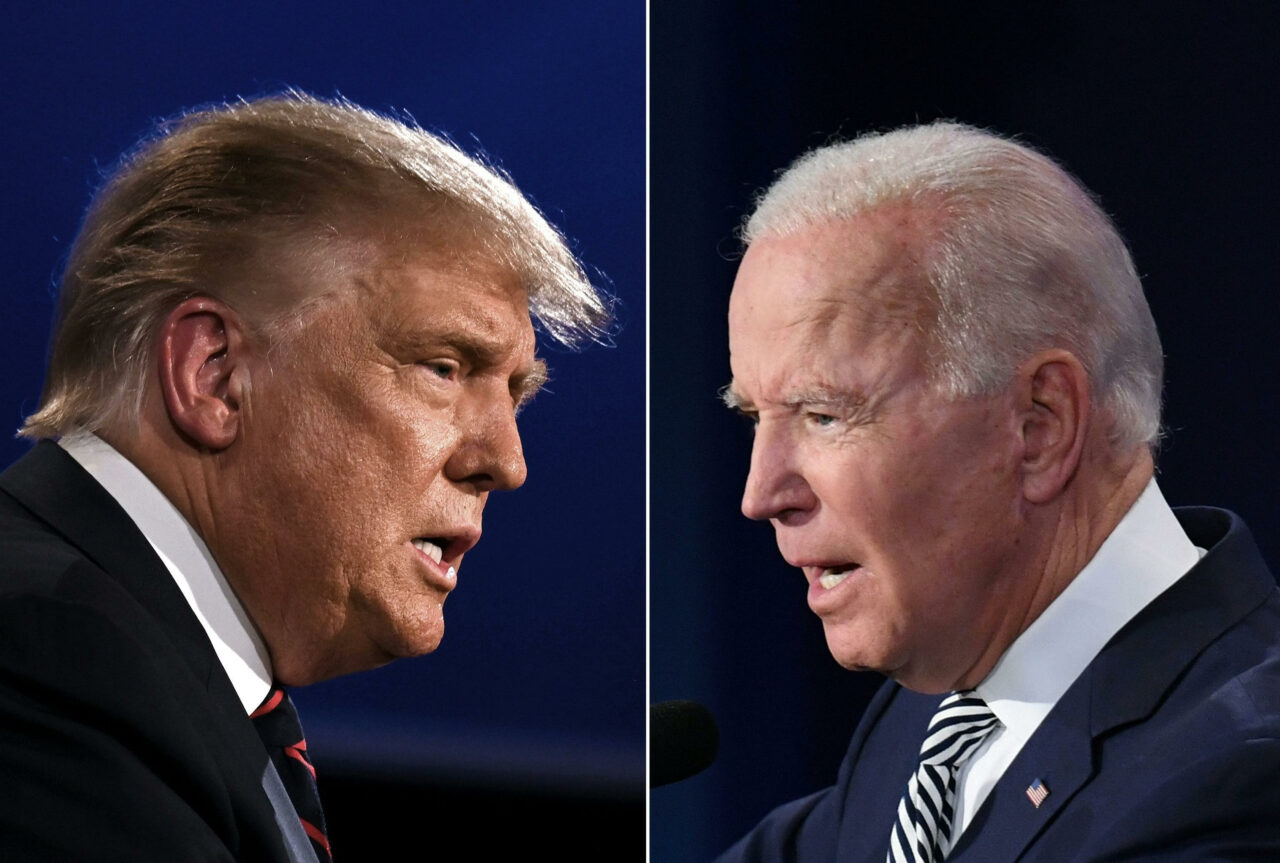 An Accountable Florida survey also found voters unimpressed by Marco Rubio, Rick Scott.
A poll from an advocacy group has Donald Trump leading Joe Biden among Florida voters. But it saw Gov. Ron DeSantis with higher favorability in the state than either one.
Metropolitan Research conducted a poll for Accountable Florida, a grassroots advocacy group. Pollsters found Trump in a stronger position in Florida now than when he won the state in 2020. About 47% of those polled said they would vote for him over Biden if the election were held today, while just 43% support the sitting President.
Notably, of those polled, only 46% said they actually voted for Trump in 2020, while 45% said they voted for Biden. Certified election results show Trump won the state with 51% of the vote to Biden's 48%. That means the voter sample in the Metropolitan Research poll was more closely divided than the actual electorate in 2020 in Florida, though about 46% of those polled said they always or more often vote Republican and 39% said they normally or always vote Democrat.
Pollsters, though, did not provide results on any potential 2024 matchup except for Trump versus Biden. They did, however, test favorability for both those candidates and Florida's most prominent statewide elected officials.
Gov. Ron DeSantis, himself a likely candidate in 2024, posted the strongest numbers. About 51% of those polled had a favorable view of the Governor, with 42% reporting a very favorable opinion. There were also 43% who had an unfavorable view, with 37% offering a "very unfavorable" assessment. Very few voters had no opinion of the Governor or reported any sense of neutrality.
By comparison, only 40% of those polled had a positive opinion of Trump, and only 25% had a very favorable view. Meanwhile, 52% had an unfavorable opinion, with 45% saying they felt very negatively about Trump.
Both Republicans fared better than Biden. Only 36% of respondents had a favorable view of the Democrat, and were split between very and somewhat favorable. About 54% of those polled had an unfavorable opinion, with 46% very unfavorable.
Meanwhile, U.S. Sen. Rick Scott, seeking re-election in 2024, saw a lukewarm response. Only 34% have a favorable view of the Naples Republican, with 14% feeling very favorable, while 48% have a poor opinion, with 35% giving a very unfavorable assessment.
Of note, a full 11% did not recognize Scott or could not offer an informed rating, showing the incumbent Senator and former Governor with the weakest name recognition of any tested by pollsters.
U.S. Sen. Marco Rubio, who just won re-election in November, posted favorable ratings from 41% of those polled, though just 20% felt very favorable. About 45% had an unfavorable opinion, with 29% feeling very unfavorable.

The poll was conducted March 15-19.
0323 AF Statewide Toplines by Jacob Ogles on Scribd