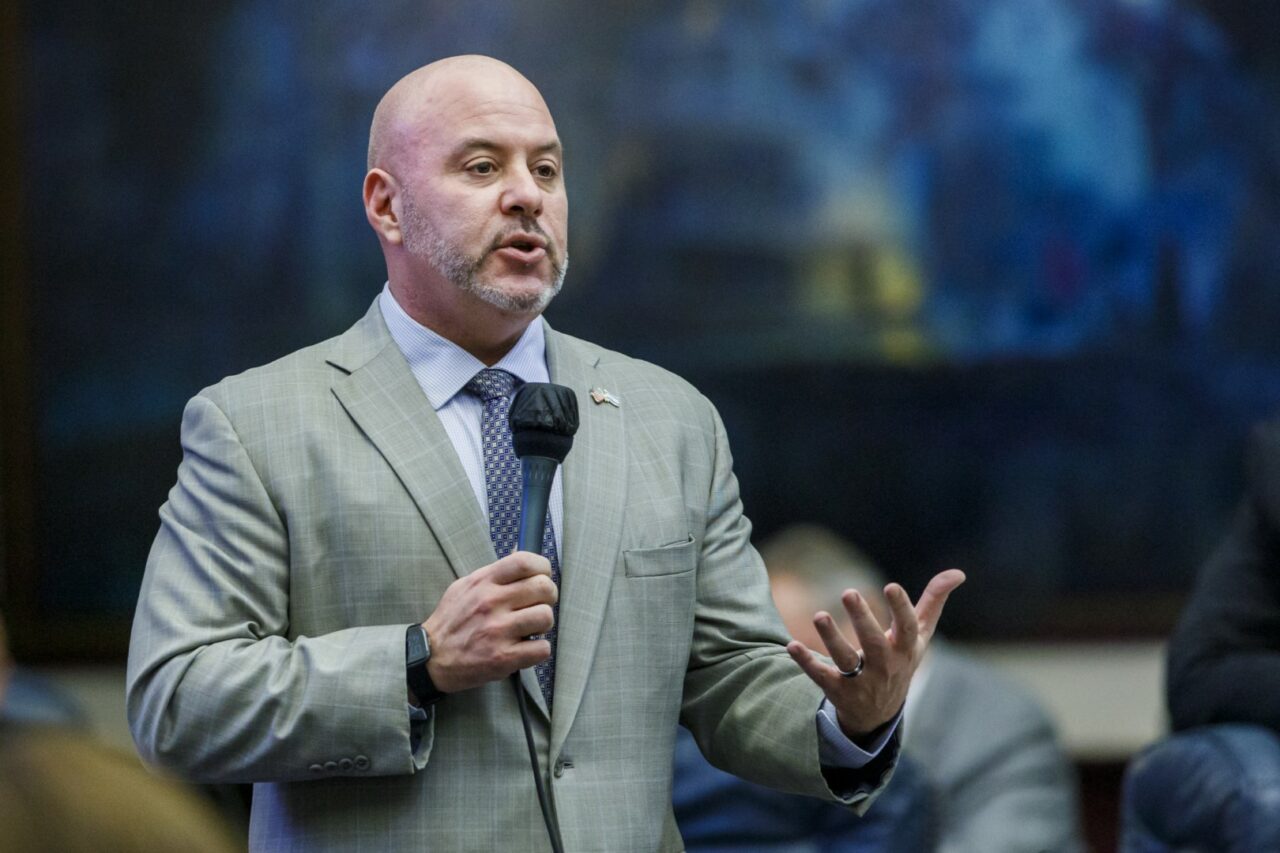 This change would come fast on the heels of last year's legislation that stopped School Board members from serving more than 12 years.
A bill that would limit County Commissioners and School Board members to serving just eight years is advancing in the Senate.
Sen. Blaise Ingoglia's bill (SB 1110) comes fast on the heels of 12-year School Board term limits approved in last year's legislation (SB 1467). County Commission members aren't currently term-limited statewide, although some counties have term limits.
Tuesday marked the first committee stop for the idea in the Senate, getting a nod from the Senate Ethics and Elections Committee with Democrats opposed.
Miami Republican Rep. Alex Rizo filed similar legislation (HB 477) that has received approval on the House floor with Democrats' dissent, 79-29.
Supporters have argued the change mirrors term limits for state lawmakers, the Governor and even the U.S. President.
"Term limits are very popular," Ingoglia said. "It would only seem to follow that School Boards and County Commissioners have eight years as well."
Critics of term limits on these local offices said that it takes away the people's opportunity to choose.
"It's the will of the people to determine who serves," said Democratic Sen. Bobby Powell. "It says we don't trust our citizens."
And there are only so many people who want to run, Democratic Sen. Tina Polsky of Boca Raton said.
"How do we deal with that if certain counties are asking to not have this for real practical reasons?" she asked.
"I don't buy that argument," Ingoglia said. "This sort of forces them to thinking about who's going to take over when the people are term-limited."
Powell said elections can limit terms if someone's not serving properly and there's no underestimating on-the-job experience. "Don't you think that there's something to be said for someone who has experience?" Powell asked.
Ingoglia said he's familiar with the argument that term limits give the staff more power, but he thinks the benefits of term limits outweigh the drawbacks.
Most public testimony went against the term limit proposal, with many noting that other offices were limited by a statewide referendum.
Rich Templin, a lobbyist for AFL-CIO, urged the committee to wait and see the effect of having 12-year limits on School Board members. "We believe this is too much too soon, especially insomuch that the voters never had a chance to weigh in on it."
Republican Sen. Erin Grall said she'd be voting for the bill, but wondered if eight years is the right number. She's been to local and nonprofit meetings and has seen the same people time after time attending these meetings.
"Sometimes there's just not enough people who can give the time that some of these jobs really require to do well," Grall said.
Another bill the committee advanced would also potentially change School Board races. Ingoglia's proposed bill would strip away current provisions that prohibit any political party mentions in advertising candidates for nonpartisan races.
Ingoglia said it's a vote for free speech, but the proposal brought objections from the committee's Democrats.
"I think we're injecting a lot of politics into these races that are nonpartisan for a reason," Polsky said. "We need to keep partisanship out of certain elections."
A legislative effort is now underway to make School Board races partisan affairs, however. House legislation (HJR 31) is currently on the House calendar and identical legislation in the Senate (SJR 94) has received one committee nod.