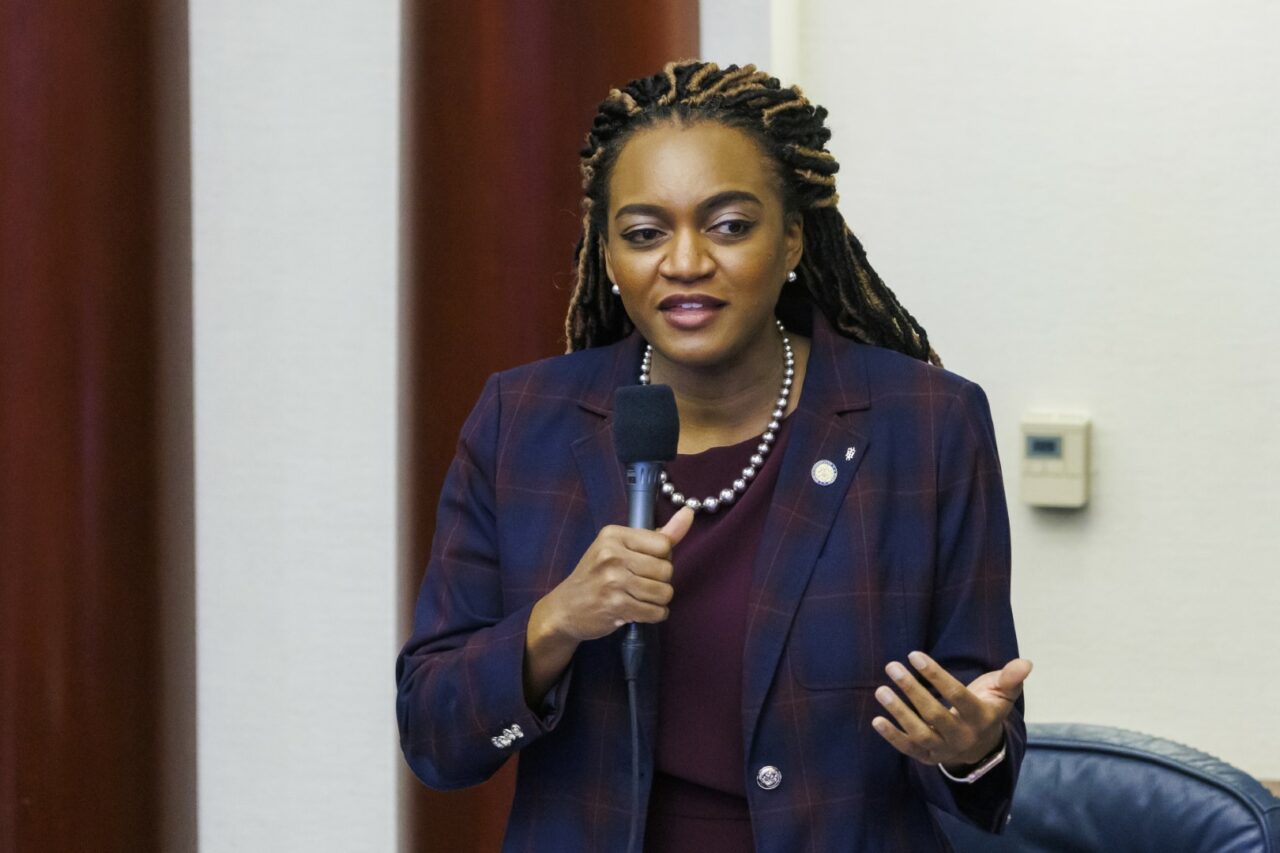 It originated from a 10-member state task force established in 2021.
Legislation that would provide a state program and process to research and preserve abandoned historic African American cemeteries passed a second House committee en route to its final committee stop before a floor vote.
HB 49, sponsored by Minority Leader Fentrice Driskell, a Tampa Democrat, originated from a 10-member state task force following the 2021 passage of legislation on the issue. The task force set out to study the extent of unmarked or abandoned African American cemeteries and burial grounds, along with creating strategies to identify and record these areas while preserving local history.
"There was a time in our state where even our cemeteries were segregated," Driskell told the House Infrastructure and Tourism Appropriations Subcommittee this week.
"Historically, African American cemeteries were not subject to regulations and they didn't have the same upkeep or care as their counterpart cemeteries. Moreover, the lands on which African American cemeteries were contained, at times, were sold or built over without any regard to who was buried there."
The bill, as amended, creates an Office of Historic Cemeteries within the Florida Department of State, and designates $1 million in nonrecurring general revenue funds to go to the agency to use for grants for qualifying entities under the Historic Cemeteries Program. HB 49 also provides for three full-time equivalent jobs to staff the program, paid for by $242,433 in recurring funds and $12,021 in nonrecurring funds.
A Historic Cemeteries Advisory Council would provide guidance to the State Department's Division of Historical Resources on the program.
The House staff analysis includes examples, like Tampa's Zion and Ridgewood cemeteries.
"In October 2019, the Hillsborough County School District (HCSD) learned that the old Ridgewood Cemetery might have been located at the southeast corner of the King High School campus, which is now occupied by a small building and open land used for the agricultural program," the analysis read.
"Ridgewood was designated as a pauper's cemetery and at least 280 people — mostly African Americans — were buried there between 1942 and 1954."
A geotechnical firm hired by the school district discovered evidence of around 145 graves on the southern edge of the King High School campus, while historical records indicate around 250-268 burials at Ridgewood.
"I represent Northeast Broward County," Lighthouse Point Republican Rep. Chip LaMarca said, "and Westview (Cemetary) that was mentioned is still in need of some help in Pompano Beach. There was also a cemetery in Deerfield Beach (for which) the community did come together.
"Ultimately, there is a great park there now called Branhilda Richardson Knowles Park, and it's a lot of former Bahamians and Caribbean folks who came to Pompano Beach and Deerfield Beach. There's a beautiful sculpture and there are benches — there are places to reflect upon what's there."
The bill unanimously passed the House Constitutional Rights, Rule of Law and Government Operations Subcommittee in February. It now awaits action in the House State Affairs Committee.