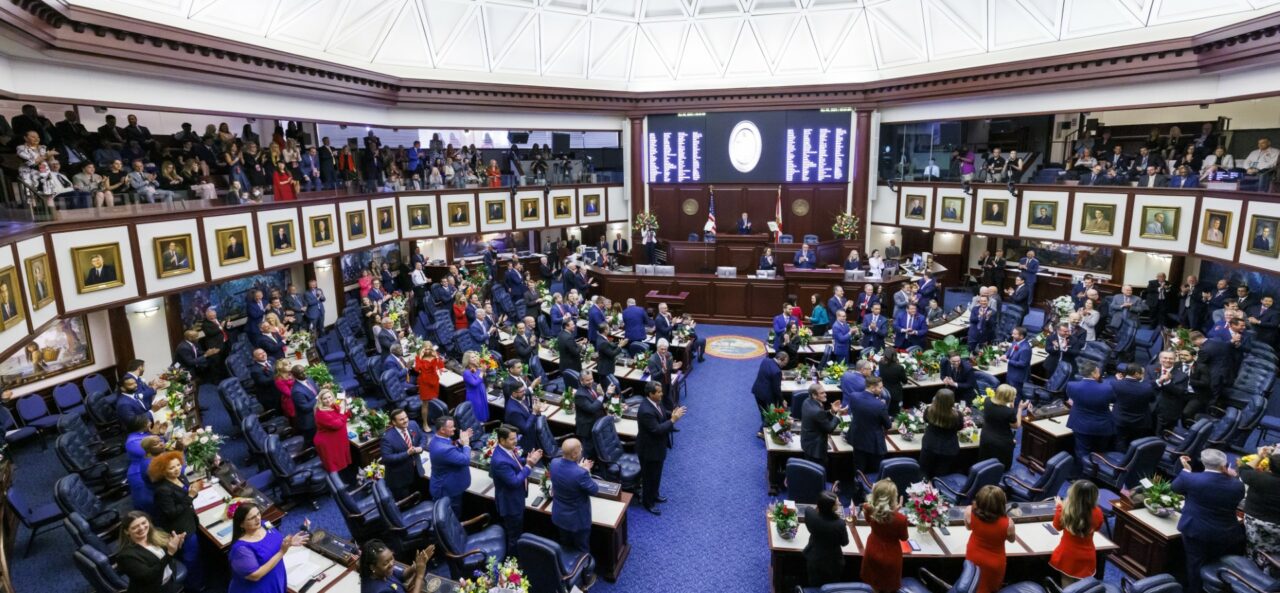 'We would significantly have to raise the millage rate in the city of Tallahassee.'
Tallahassee officials and representatives from other cities are decrying a bill to cap the amount of money that cities with their own utilities can use to fund parks, police, firefighters and other expenses. But the measure easily passed through the House Energy, Communications and Cybersecurity Subcommittee anyway.
The bill (HB 1331) would stop Tallahassee, Jacksonville, Orlando and other cities throughout Florida with their own electric, gas, sewer and water utilities from using the revenues gained from providing services to residents outside their city boundaries to boost their own budgets.
"We need to make sure that municipalities are providing the most efficient, cost-effective services … (and) aren't balancing their political wants on the backs of the ratepayers," said Rep. Demi Busatta Cabrera, a Coral Gables Republican and sponsor of the bill.
Another provision would eliminate the 25% surcharge cities are able to charge customers outside of their boundaries and prevent city utilities from charging nonresidents higher rates.
The bill passed by a 17-1 vote, with the only "no" vote cast by Rep. Bruce Antone, an Orlando Democrat. But some members expressed concern the bill comes down too harshly on cities that reinvest revenues in utility maintenance while keeping taxes low.
Tallahassee Mayor John Dailey said that's what his town does, noting their millage rate of 4.1%. He argued residents of unincorporated Leon County receiving utility services from the city often use other city facilities such as roads and parks, and the estimated $10 million cut to the city budget the bill would create would force the city to cut services or raise taxes.
"This $10 million hit represents one-third of our entire sworn police department," Dailey noted. "We would significantly have to raise the millage rate in the city of Tallahassee."
Busatta Cabrera took exception to the suggestion the bill would lead to cuts in police or firefighters and suggested affected cities would have to manage their budgets better to protect public safety, as cities without their own utilities do.
"This bill does not remove funding from police or firefighter services," she said. "I would never put forward a bill that would do that."
There are 33 cities in the state with their own utilities, according to Ryan Matthews, a lobbyist for the Florida Municipal Electric Association. Those jurisdictions cover 4 million residents, or 14% of the state's population. He argued rural cities should be exempt from the bill because they don't have the tax base in property revenues that large cities do and would see a large chunk of their budgets removed under the bill.
"It's absolutely necessary to establish some sort of rural exemption," Matthews said.
The Senate version of the bill (SB 1380) was postponed in the Senate Regulatory Committee on Tuesday.