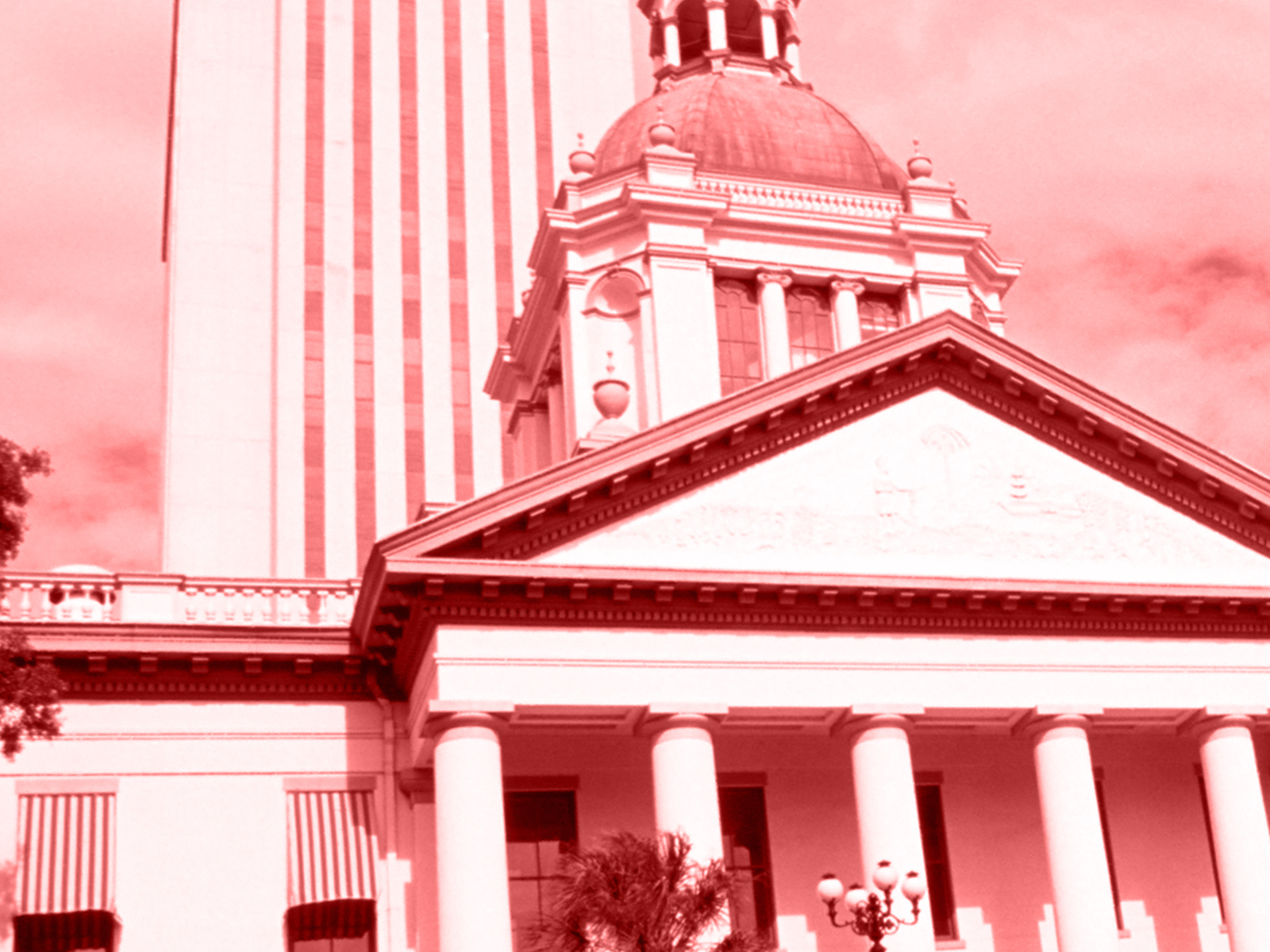 What's inside? All things Session.
Sixty Days — A prime-time look at the 2023 Legislative Regular Session:
The Last 24
The Senate's proposed budget for road and economic development projects falls short of Gov. Ron DeSantis' recommendations for two important tourism and jobs programs. But it keeps alive another economic development program targeted by the House for elimination. Under the proposal, approved by the Senate Transportation, Tourism & Economic Development Appropriations Subcommittee, tourism marketing arm VISIT FLORIDA would get $80 million, which is $20 million short of what DeSantis suggested. The Job Growth Grant Fund, a pot of money used by DeSantis for transportation and job training projects, would get $75 million instead of the Governor's requested $100 million. But Enterprise Florida, which House Speaker Paul Renner said in his speech on the opening day has "overpromised and underdelivered," would receive $25 million in economic incentives used to entice businesses to expand or move to Florida. Here's your nightly rundown.
Doctor's orders: The Senate's proposed health care budget makes training new physicians a top priority.
Keep it green: The Senate's environmental spending plan would put more than $1 billion into Everglades restoration and water quality projects.
College money: House leaders are unveiling a $7.4 billion draft budget for higher education in the 2023-23 fiscal year.
Big picture: Agriculture Commissioner Wilton Simpson wants food supply to be recognized as a matter of national security.
Eight is enough: A bill (SB 1110) that would limit County Commissioners and School Board members to serving just eight years is advancing in the Senate.
Survey says …: A new advocacy group released polling that suggests Floridians don't want more protections for the insurance industry.
Tough on crime: The House Criminal Justice Subcommittee moved legislation (HB 1297) that would pave the way for executing adults who rape children with only a supermajority jury verdict.
Get to class: Legislation (SB 244) that would make associate degree-holders eligible for teaching certification is moving forward in the Senate.
Cash back: A Senate panel swiftly passed legislation (SB 1432) that would cut taxes on Florida cellphone, cable and satellite plans.
Never-ending: A House panel OK'd a bill (HB 891) creating a pilot program to test out year-round schooling.
Opioid epidemic: A bill (SB 704) that would expand access to opioid antagonists used to save lives in the event of an overdose has cleared its first committee.
Safety first: A bill (HB 1557) designed to improve human trafficking awareness, security and conditions at child and adult safe houses across Florida is now advancing in the House.
Critical concern: Enhanced protections could be on the way for Brevard County's barrier islands under legislation (HB 1489) receiving unanimous approval from a House subcommittee.
Don't do it: A bill (SB 7016) that would broaden an existing state ban on sex with inmates and transfer oversight of private prisons between Departments is one stop from the Senate floor.
Quote of the Day
"Imagine today, there being no food in the grocery store just for one week. And then you'd have chaos, right? Imagine two weeks, you'd have complete chaos. So not considering food a national security issue would be fooling ourselves."
— Agriculture Commissioner Wilton Simpson, on why food supply should be considered a matter of national security.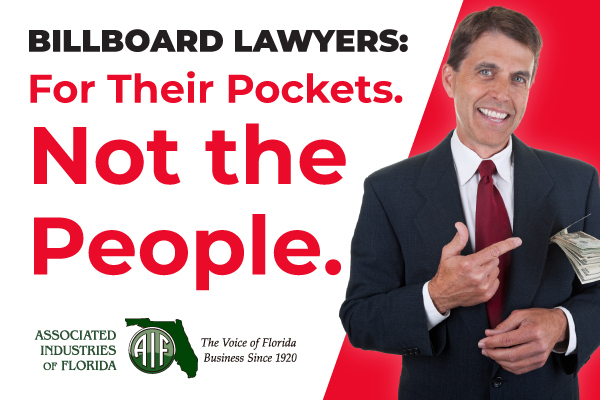 Bill Day's Latest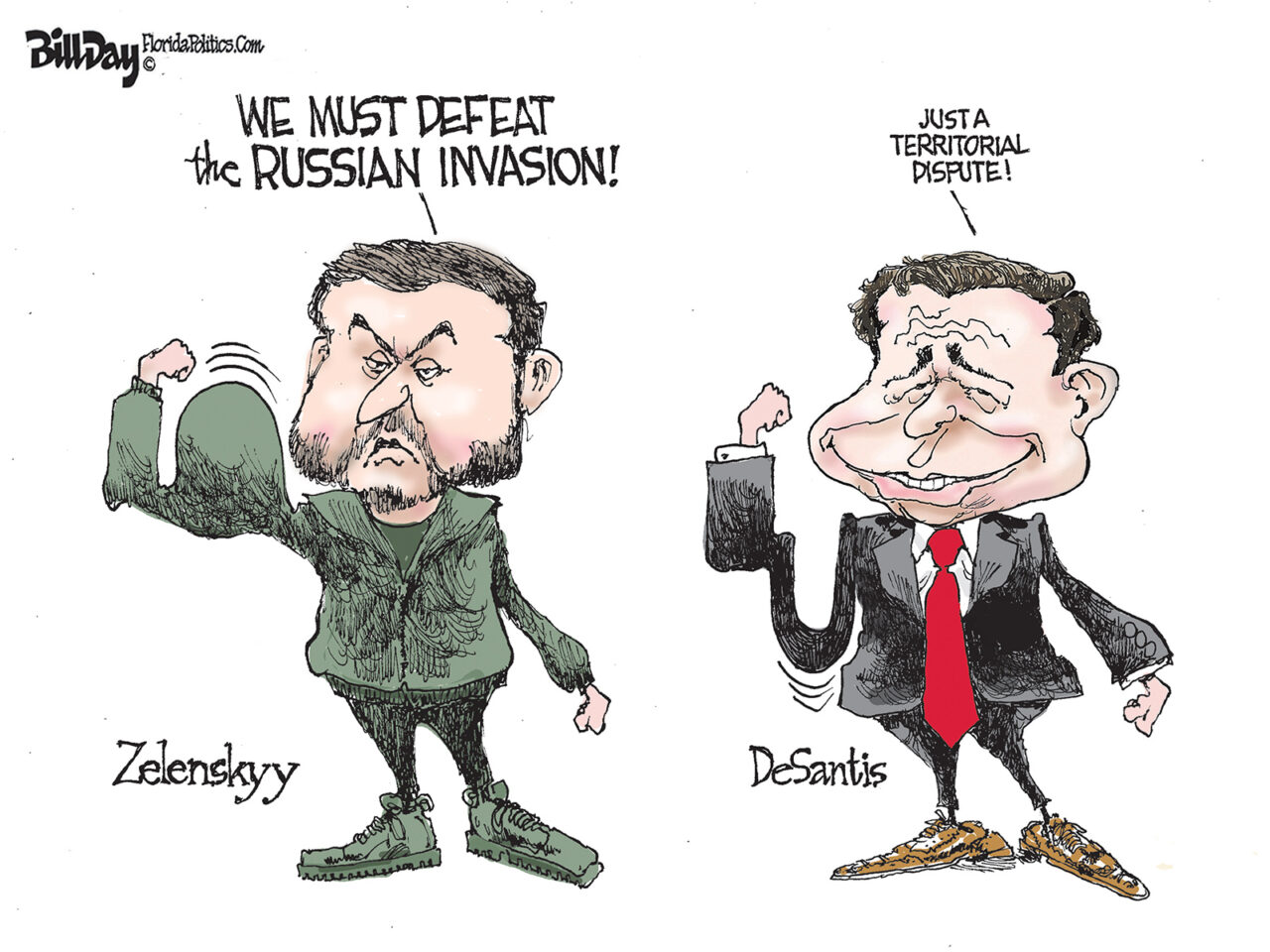 3 Questions
Many of the top associations representing Florida's travel and hospitality industries will be in Tallahassee Wednesday as part of Tourism Day in the Capitol, an advocacy day that stresses the important role that tourism plays in the state economy. Participating organizations include Destinations Florida, the Florida Restaurant and Lodging Association, the Florida Association of Museums, the Florida Association of RV Parks and Campgrounds and the Florida Attractions Association. Florida Politics spoke with FRLA President Carol Dover about the current state of the industry and what the association she leads hopes to achieve in the 2023 Legislative Session.
Q: Florida recently announced record tourism numbers for 2022. What impact has rising visitation had on FRLA members?
Dover: We are thrilled for our members who are seeing record revenue and growth as a result of our incredible tourism numbers. Our industry, however, is still battling inflation, rising food costs, supply chain issues and a labor shortage, which is why Florida Tourism Day is essential to highlight our advocacy efforts and keep our issues front of mind for the Legislature.
Q: What is FRLA's top issue for the 2023 Legislative Session?
Dover: We have several critical issues and a full legislative agenda that are essential to the recovery and success of Florida's tourism and hospitality industry, including workforce housing, special restaurant alcohol licensure, prohibiting interchange fees on sales tax and funding VISIT FLORIDA.
Q: The Governor recently awarded disaster relief funds to FRLA's nonprofit arm. How is the organization using that funding to support businesses in Southwest Florida?
Dover: We are incredibly grateful to the Governor and First Lady for the $3 million award to the FRLA Disaster Relief Fund. These funds will be used to help support hotels and restaurants impacted by Hurricane Ian to rebuild and support their staff. The recovery from the storm will be a long-term issue, and this money is critical to our efforts.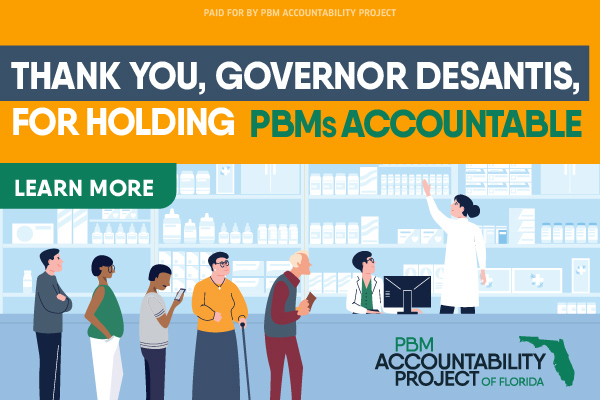 Lobby Up
Everyone gets their day at the Capitol. Today, the guests of honor were engineers, seaport advocates and 'Noles.
Tuesday pulled triple duty, serving as Seaports Day at the Capitol, PE Days at the Capitol and FSU Day at the Capitol.
The big takeaway of Seaports Day is that Florida's 16 seaports hauled in a record-setting amount of cargo last year and are poised to continue growing for the foreseeable future — assuming lawmakers continue supporting the industry.
Sunshine State seaports are represented by the Florida Ports Council, which has Emily Fisher and Michael Rubin working on the in-house lobbying team. But many individual ports also have assembled a crew of their own.
The Jacksonville Port Authority is represented by Brian Ballard, Brad Burleson and Adrian Lukis of Ballard Partners as well as Marty Fiorentino, Davis Bean, Shannan Dunaway Boxold, Joseph Mobley and Mark Pinto of The Fiorentino Group.
Port Tampa Bay, meanwhile, relies on Ron Pierce, Kaitlyn Bailey, Edward Briggs and Natalie King of RSA Consulting as well as Slater Bayliss, Steve Schale, Stephen Shiver, Sarah Busk Suskey, and Jeffrey Woodburn.
And the team at GrayRobinson — including Dean Cannon, Chris Carmody, Carlecia Collins, Chris Dawson, Katie Flury and Robert Stuart — is handling affairs for Port Canaveral.
Florida engineers' big ask this year is something that the Governor already had on his wish list: Funding to support fast-tracked road infrastructure projects.
The two major organizations representing Florida's engineers are the aptly named Florida Engineering Society and the American Council of Engineering Companies of Florida. Both are represented by Jon Johnson, Marnie George and Darrick McGhee of Johnson & Blanton as well as Jeff Littlejohn of Adams and Reese.
While there are many lobbyists who bleed garnet and gold, only a few can say doing so is their 9-to-5 job. Topping that list is former Rep. Clay Ingram, who played football at the school and, since 2020, has served as FSU's chief legislative affairs officer.
He's getting backup from Jeff Johnston, Amanda Stewart and Anita Berry of Johnston & Stewart Government Strategies, who have a lobbying contract with Florida State University Foundation. Additionally, the Florida State University Student Government Association has Sean Pittman — a former student body president — working on its behalf.
Breakthrough Insights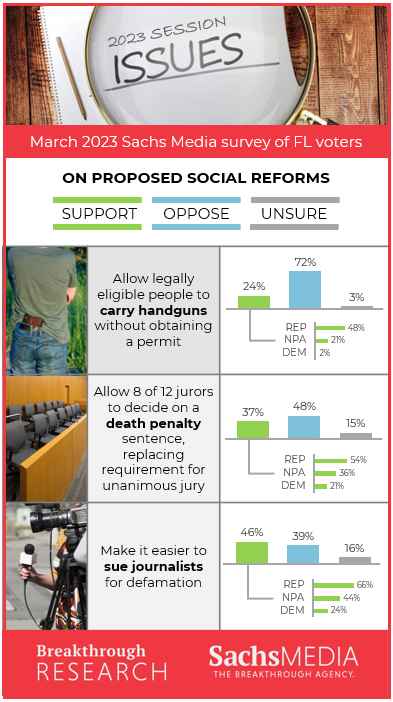 The Next 24
8:30 a.m. — The Senate Rules Committee will consider legislation (SB 264) preventing foreign ownership of farmland or land near military bases in Florida. Room 412, Knott Building, The Capitol.
8:30 a.m. — The House Health Care Appropriations Subcommittee will consider legislation (HB 121) that would expand Florida KidCare eligibility. Room 17, House Office Building, The Capitol.
11 a.m. — The Senate Banking & Insurance Committee will take up a bill (SB 356) that would impose new regulations on telehealth services provided by dentists. Room 412, Knott Building, The Capitol.
11 a.m. — The Senate Community Affairs Committee will consider more than a dozen bills, including a measure (SB 494) that would create consumer protections for tenants who choose to pay a monthly fee in lieu of a security deposit. Room 401, Senate Office Building, The Capitol.
11 a.m. — The Senate Education Postsecondary Committee will consider a bill (SB 958) that would more closely regulate the diversity of speakers at the state's universities and colleges. Room 110, Senate Office Building, The Capitol.
11 a.m. — The Senate Governmental Oversight & Accountability Committee will consider a dozen bills, including legislation (SB 892) that would allow Major League Baseball teams to continue paying their minor league players in Florida below minimum wage. Room 37, Senate Office Building, The Capitol.
Noon — The House Constitutional Rights, Rule of Law & Government Operations Subcommittee will consider legislation (HB 337) that would cover post-traumatic stress disorder treatments for 911 dispatchers and crime scene investigators. Room 17, House Office Building, The Capitol.
Noon — The House Healthcare Regulation Subcommittee will consider several bills, including a measure (HB 1421) that would subject health care practitioners who provide gender-affirming treatment to minors to felony charges and enable the government to seize children whose parents seek such care, including out of state. Room 404, House Office Building, The Capitol.
4 p.m. — The House Agriculture & Natural Resources Appropriations Subcommittee will take up a bill (HB 221) that would prohibit credit card companies from giving weapons and ammunition sales a specific code to identify their purchases. Room 212, Knott Building, The Capitol.
Also, the following committees will meet:
8 a.m. — The House Water Quality, Supply & Treatment Subcommittee meets. Room 404, House Office Building, The Capitol.
9 a.m. — The House Ethics, Elections & Open Government Subcommittee meets. Room 102, House Office Building, The Capitol.
Noon — The House PreK-12 Appropriations Subcommittee meets. Room 102, House Office Building, The Capitol.
Noon — The House Regulatory Reform & Economic Development Subcommittee meets. Room 212, Knott Building, The Capitol.
4 p.m. — The House Transportation & Modals Subcommittee meets. Room 404, House Office Building, The Capitol.
4 p.m. — The House Education Quality Subcommittee meets. Room 102, House Office Building, The Capitol.
Full committee agendas, including bills to be considered, are available on the House and Senate websites.